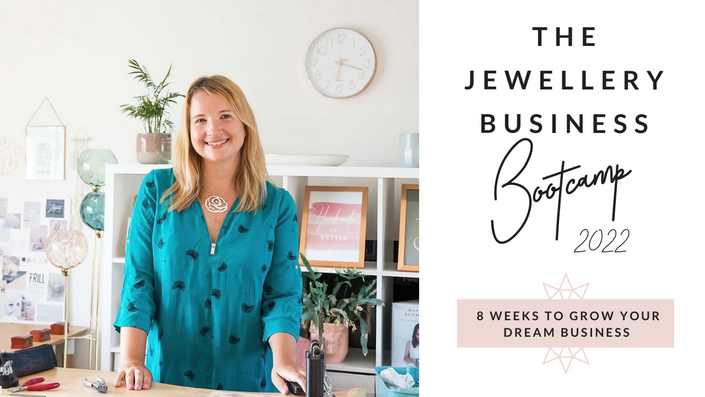 The Jewellery Business Bootcamp (2022)
8 Weeks to Grow Your Dream Business
The Jewellery Business Bootcamp 2022 has now commenced and enrolment is closed. The Bootcamp is run annually and the next opportunity to join will be for early 2023 (usually February)
If you would like to be informed when we open for enrolment do add yourself to the waitlist here
---
This is my flagship training course! The Jewellery Business Bootcamp is an 8-week LIVE online business training programme for jewellers looking to scale and grow their business…
Taken by over 1500 jewellers to date, this programme is a complete training in launching, growing and scaling the jewellery business of your dreams designed to…
Make Growth Happen for Makers!
Your Potential is limitless!
Growth is out there waiting for you but in order to grab it we need three things…
Knowledge, Strategy and an Action Plan!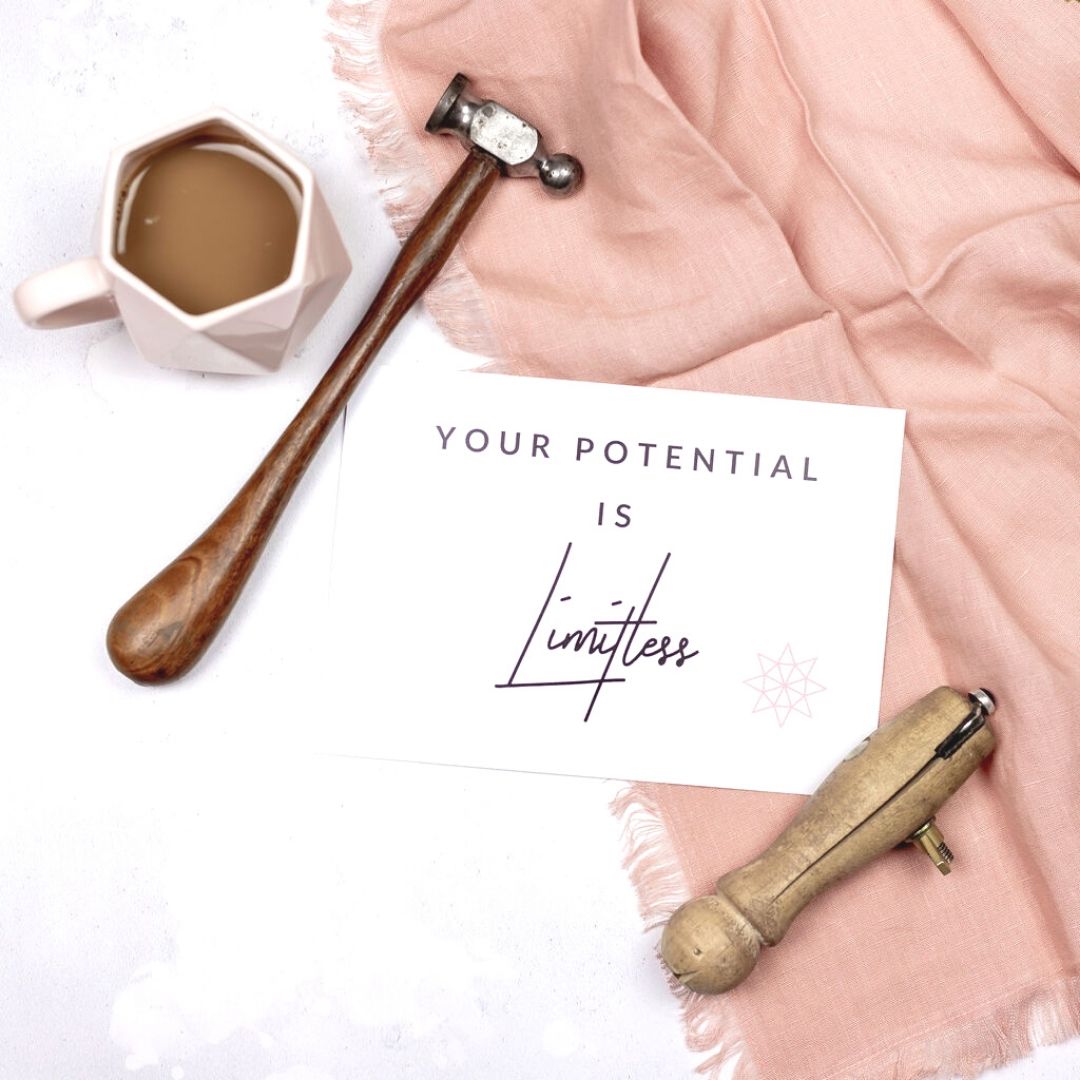 KNOWLEDGE: Learn how to do all the practical elements you need to run a business, from pricing and branding to hiring, launching collections developing websites that sell and growing your social media following online. The 'how to' knowledge is your shortcut so you can spend more time on your jewellery and less time working out how to run a successful business.
STRATEGY: Put this knowledge in sequence with a strategy or plan. Break it down in to monthly, weekly and daily goals to achieve the targets you set for yourself. When we wear all the hats in our business it's hard to know what to focus on. I will help you draw up your own strategy so you know what you need to do next.
AND FINALLY ACTION… We are here to spur you on, keep you motivated and supported through the journey of putting this strategy into action. Completing the Bootcamp in 8 weeks is full on but that's the point. It's about building and keeping your momentum so you can grow.
It's simple but it works
If you really commit to doing this for yourself and put the work in! Join the buzzing community designed just for jewellers and get growing with us!
How Does it Work?
The training is completely online and can be taken from anywhere in the world

Weekly Training:
Each week a batch of new video trainings are released for you to learn from, along with a weekly workbook and notes to go alongside the pre-recorded videos.
You can watch these sessions anytime you like and as many times as you like.
Weekly Live Sessions:
Each week I will run a live online Q&A session. Get your questions answered and get support directly from me and my team.
If you aren't able to join me live don't worry! You can submit your question ahead of time and watch me answer it when it's convenient for you.
Facebook Group:
The cornerstone to the programme is the Facebook group, here you will get daily motivation, support from your fellow jewellers and instant access to be able to share your progress throughout the Bootcamp course and beyond

Membership:
By joining the Bootcamp you will also get annual access to our membership site complete with over 21 jewellery making courses as well as other business courses including jewellery photography, branding and much more.
You are not alone...
When you run your own business you can often feel lonely and that every decision comes down to you. The great news is that when you join the Bootcamp you will have a supportive group of your peers and expert tutors to turn to. We are here to help every step of the way with email and group feedback included in the Bootcamp course as well as 1-2-1 responses in the Q&A sessions. Together we are stronger!
Who will I learn from?
Another great question! You are good at these…
In case we haven't yet met I am Jessica Rose, the Founder of the Jewellers Academy and the London Jewellery School. I will be your guide, your tutor and hopefully your friend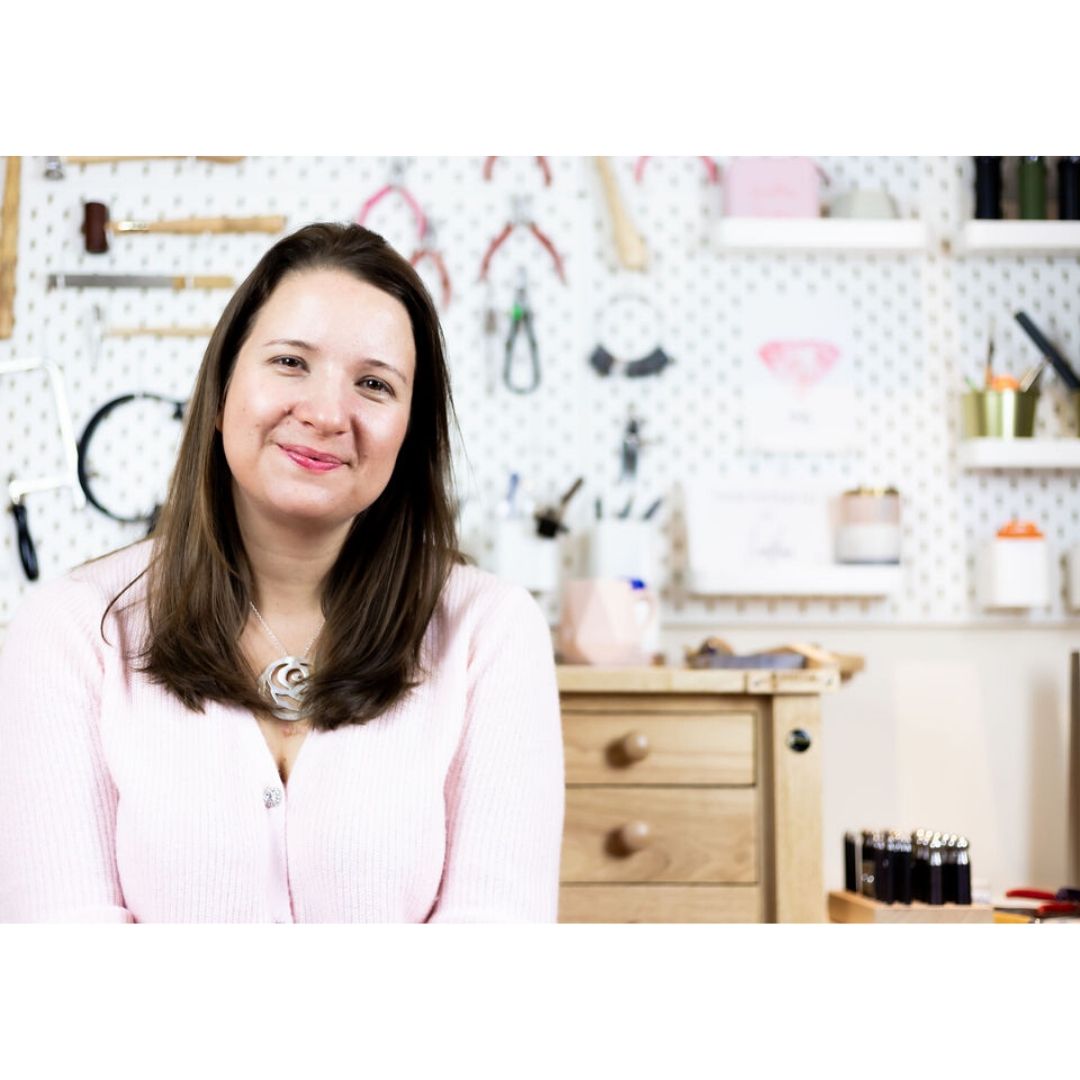 I've been in the jewellery industry for 16 years, generated over £4 million in sales, won 6 business awards, written a jewellery making book, been featured in the Press and on TV and I employ around 25 incredible jewellers.
But what is far more interesting is that I have made just about every single mistake in business you possibly can and have learnt a ton of lessons from them.
I have no degree or formal training and when I started my first jewellery business I had no idea how to make jewellery or how to run… well… anything!
It has been a long process but I now can truly say I love what I do and make a great living from it, which I know you can have and deserve too.
Throughout this training I take you on a journey to discover your unique skills and talent that can create a thriving business no matter who you are or what your background is and help you avoid the mistakes I made!
And I don't see why you can't make £50k or £100k from your passion business! When you open yourself up to this growth the sky really is the limit.
Alongside myself you will be learning from my wonderful team of experts... you are going to love them!
What Is Covered In The Bootcamp?
Week 1: Planning for Success
Setting your growth goals
The Vision Triangle
Key Paths to Growth: Picking Your Path
You as a Jewellery Entrepreneur
Your plan for the year in a nutshell
The Jewellery Business Growth Plan


Week 2 : Branding & Photography
Identifying your Dream Customer
Amplifying your Brand: Mood boards, Logos, Colours & Typography
Creating Graphics for your Business
Update or Create your Brand Style Sheet
Jewellery Photography: a Complete Guide
Perfecting your Packaging


Week 3: Developing Your Signature Style
Refining what your Unique Style is
Design and Sketching
Building a Collection that Stands Out
Creating Bespoke and Commission Pieces
Intellectual Property, Copyright and Protecting your Designs


Week 4: Skyrocket your sales with Online Marketing
How to Market Your Handmade Work
Driving Sales from Instagram and Facebook
Copywriting and Storytelling
Email Marketing for Your Jewellery Business
Content Marketing for Makers
Facebook and Instagram Advertising
Website sales, Twitter, Pinterest & Linkedin


Week 5 : Websites That Sell
Where to Sell: Choosing a Web Platform
The Keys to a Successful Jewellery Site
Creating your website with Shopify
Creating your website with Squarespace
Templates for T&Cs, GDPR and Privacy Policy
Resources: Sizing Guides to Brand, Gemstone Guides, Gift Guides


Week 6: Implementation Week
Week 7: Mastering Your Money & Business
Mindset Matters when it comes to Money
Pricing Your Jewellery for Profit Masterclass
How and When to Outsource as you Grow
Time Management & Processes to Help as You Grow
Budgeting, Cash Flow Forecasts & Profit and Loss
Business Matters: Insurance, Hallmarking, Bank Accounts, Tax and Legal Obligations


Week 8: Planning for a Profitable Future
Jewellery Business Growth Plans
Looking at Goals and Brand Bio's
Boosting Profit in Your Jewellery Business
Keeping Momentum year round
Pricing for Bootcamp 2022:

The price of Bootcamp is usually £977
For this year it is part of annual membership which is currently priced at just
£487 for a full year
OR
5 month payment plan
£98 PER MONTH FOR 5 MONTHS
(TOTAL COST £490)
By joining you will have full access to Bootcamp and all member resources for a full year
Doors are now closed for this year
(For our American friends the cost is approx. $665 US dollars. The exact cost will depend on the exchange rate at the time of purchase, you will see the cost in dollars before you proceed with the purchase)
Please note: unfortunately we are having a technical issue receiving payments from Nat West and RBS. We are working to resolve it now. In the meantime, if you are wanting to pay with one of these accounts please get in touch and we can advise you [email protected]
This course is closed for enrollment.