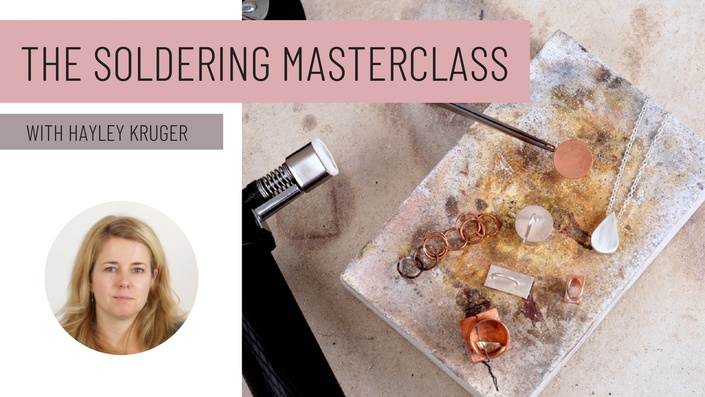 Learn to solder with confidence and ease in this brand new, exciting course from the London Jewellery School. We know that many budding (and even established) jewellers struggle with soldering, especially when it comes to making advanced and complex pieces. Which is why we have put together this course to guide you through each stage of the process to mastering the art of soldering in silver.

Get the Bundle - If you would like to take 'The Silver Jewellery Workshop' and 'The Soldering Masterclass' you can save £68 by getting the course bundle at only £100 click here to see the details and book the bundle
What Will Your Get?

Lifetime access to 6 comprehensive video lessons, guiding you through all the techniques, tips and tricks to perfecting your soldering
Downloadable course notes to work alongside the videos
Access to our supportive community of jewellers and tutors to help you at every stage of the process
Access to the videos 24/7 - you can stop, pause, rewind and reply as much as you like
Excellent close-up shots to see what is happening in each step so you don't miss a thing.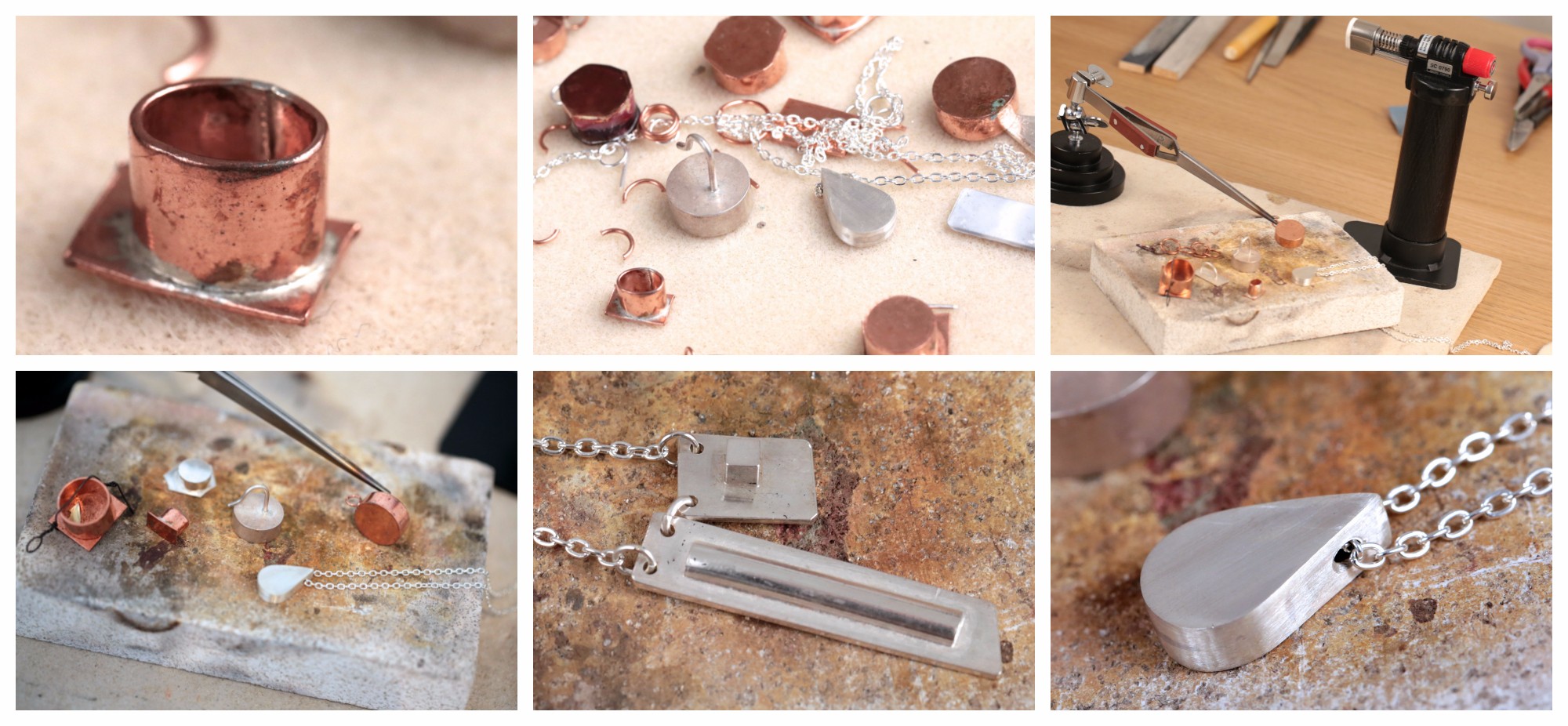 What Techniques are covered?

How to solder in silver, copper and gold
Soldering pieces with multiple solder joints
Preparing metals, flux and solder types for soldering
Working with different solder types and forms; borax & liquid flux. Metal and syringe solder
Making and working with pickle solutions at home
Soldering jumprings for jewellery, findings and chains
Sweat soldering
Soldering d-shaped rings
Using all the tools and materials including a jewellers third hand and binding wire
Soldering a hollow shape/ drum
Safety when soldering at home
Troubleshooting common soldering mistakes and Hayley's top hints and tips.
Plus much more!
This really is an excellent course that we are super proud of and are sure you will gain so much from in developing your technique and taking your making skills up the next level.
Your Instructor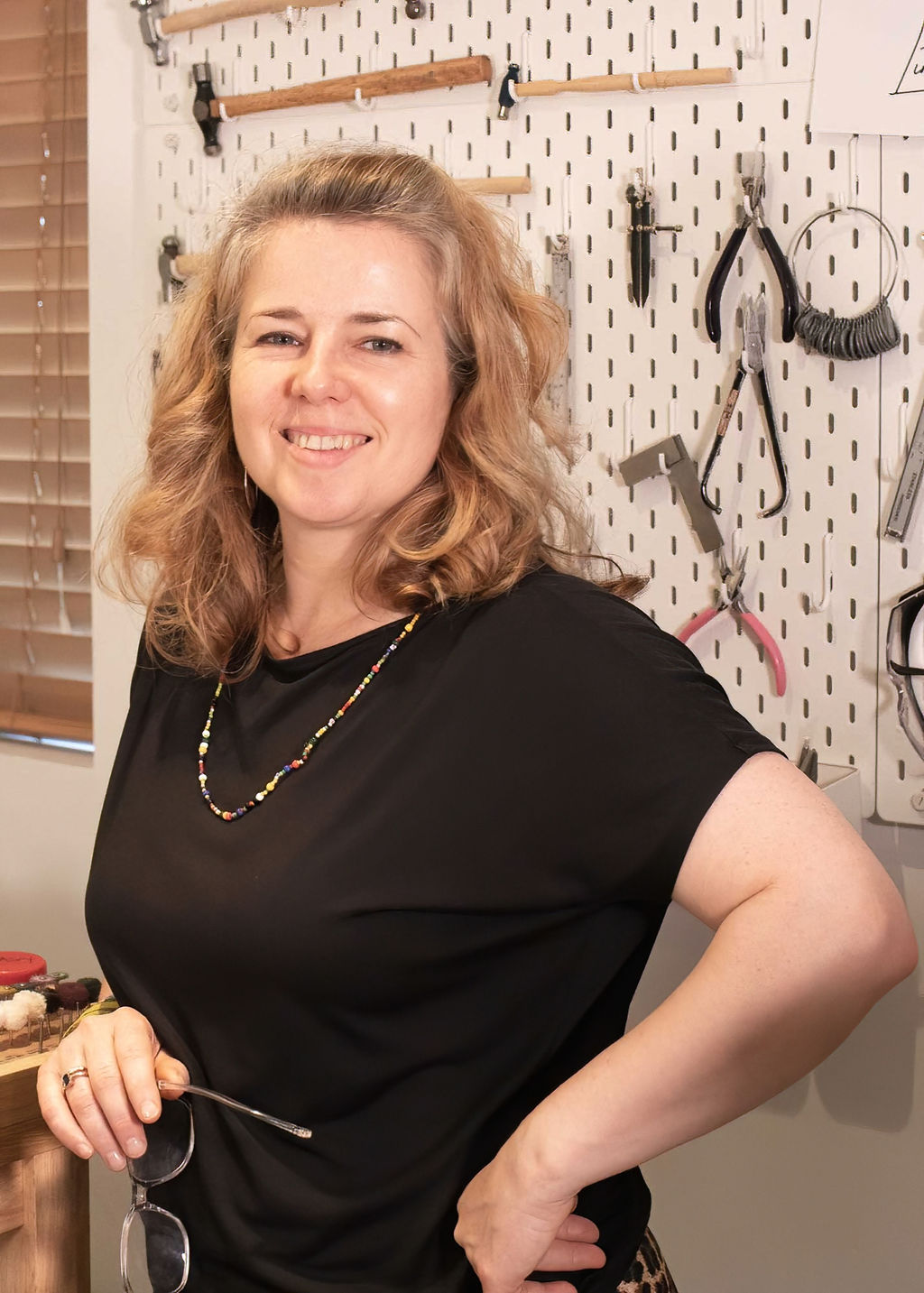 Hayley Kruger is a South African raised, UK based designer. After completing a degree in Silversmithing, Jewellery and Allied Crafts, Hayley went on to design costume jewellery for many of the UK's High Street's most recognizable names such as Marks and Spencer, River Island, Morgan, Next and Lola Rose.
She is skilled in a vast range of jewellery making skills from traditional benchwork through to using leather, suede and mixed media. The inspiration behind her work stems from the vibrancy of the regions she has lived in and the strong personalities who have influenced her life.
Having always loved making things, whether they be craft, accessories or jewellery, alongside running her business, she regularly teaches at the London Jewellery School to help pass on some of her knowledge and passion for jewellery to others.
Tools & Materials Needed:
Essental:
Hand torch (filled with gas/ lighter fluid)
Fire brick/block
Tweezers
Flux (borax and cone and/or liquid flux)
Safety pickle
Slow cooker or hot water pot (with plastic sieve) or jam jar
Pyrex bowl with water
Solder probe
Fine tipped paintbrush
Solder in hard
Jewellers saw with blade
Reverse action tweezers in a third hand tool
Bench peg
Solder: easy, medium and hard (silver)
Wooden or plastic spoon for mixing the pickle
Tin snips for cutting the solder
Optional:
Steel block
Turntable for soldering
Binding wire
Syringe solder, hard type
Charcoal block
Hand file
Please note: this is an intermediate level course. It is not recommended for beginners, If you are new to jewellery making we recommend you take The Silver Jewellery Workshop online course first, to master the basics before developing your soldering skills. It is also advisable to start with the Make a Silver Ring course and work your way up to this level. This is a perfect follow-on to these two courses.
Student Work...
See some beautiful pieces made using this course.
From left to right: Claire and Kirsty Hambridge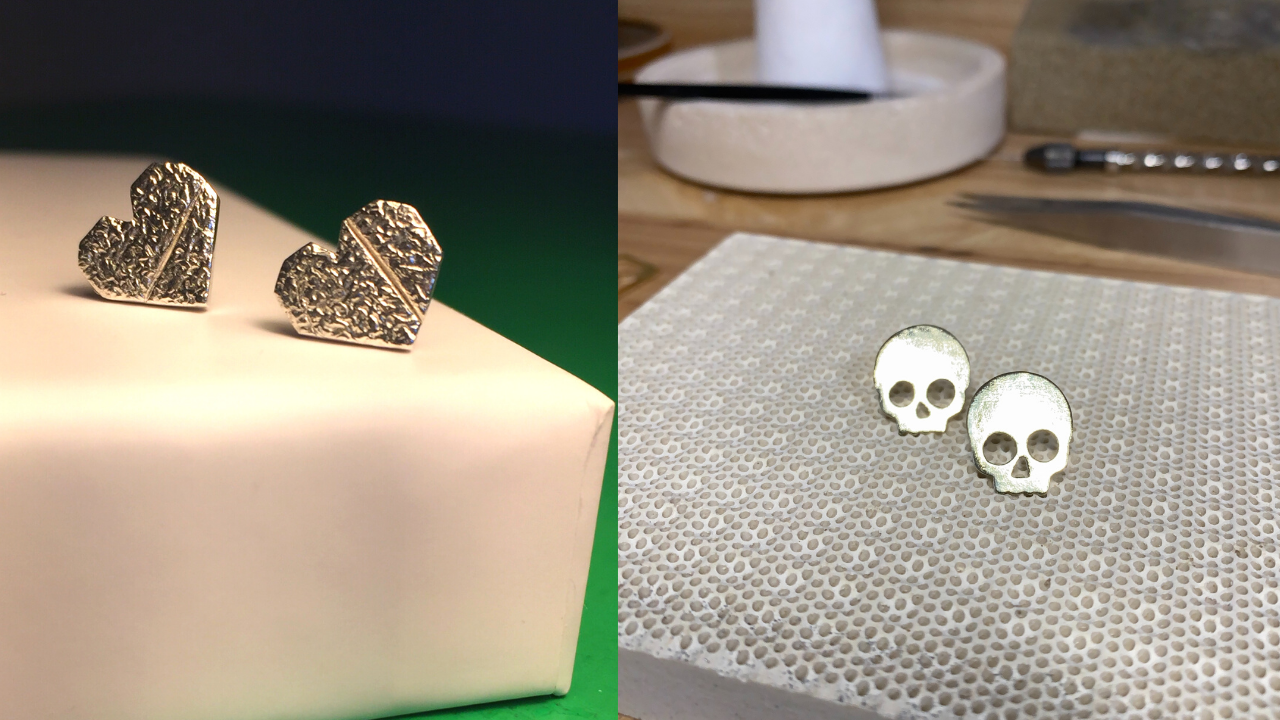 Purchase this course or get access to all of our individual making courses as part of Makers Membership. Learn more here