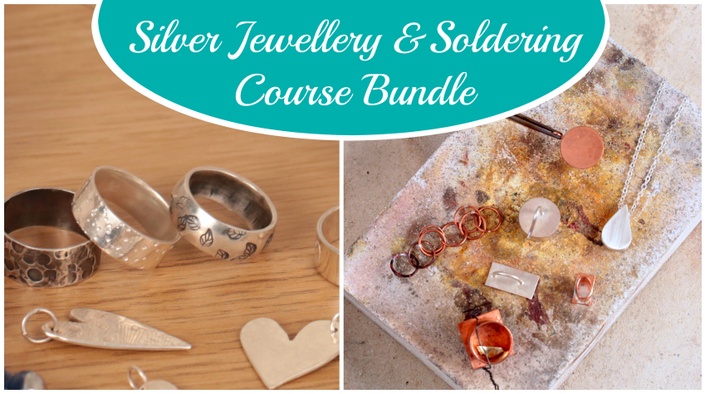 Silver Jewellery and Soldering Course Bundle
Get the Silver Jewellery Workshop and The Soldering Masterclass Together for only £100!
Everyone loves a bargain! Us included. So in this special bundle get The Silver Jewellery Workshop and The Soldering Masterclass together for just £100 (usual price £168) - That's a massive £68 saving!
What's more with these two great courses together you will learn to set up your own home jewellery workshop, how to make silver rings, charms and pendants, all the basic techniques of sawing, designing and working with the metal, followed up by a comprehensive course on the area that is most crucial to developing your jewellery making skills, soldering.
By the end of completing these two courses you will be well equipped to make professional silver jewellery from home. With tones of new techniques for you to try and practice with.
Get started in minutes - simply click the enroll button above or below :-)
Tools and Materials
Silver Jewellery Workshop
Essential Tools
Bench Peg (or jewellers workbench)

Jewellers/ Piercing Saw

Saw Blades (Grade 3.0)

Ruler

Brass Tweezers (or plastic)

Hand Torch & Gas

Heatproof fire brick (for firing on)

Borax cone and dish (or other form of flux)

Small paintbrush

Selection of pliers – half-round, flat nosed, round-nosed

Ring sizer

Ring mandrel

Metal scriber

Large half-round file

Half-round needle file

Mallet leather hide (for shaping the ring, it doesn't dent the metal)

Solder probe

Tin snips

Emery papers and or emery stick (recommended grades 400, 800 and 1200)

Safety pickle

Centre punch

Hand Drill
Optional
Beeswax (optional for lubrication to the saw blade)

Safety Googles (advised)

Additional files: large flat file, Needle files (half round, safety back – like a rooftop & round)

Reverse action pliers

Polishing cream and cloth
Materials
Hard silver solder

Silver Sheet: Recommended 1mm thick 3cmx3cm for silver pendant and 1.2mm thick, 0.8-1.2mm wide and 7-9cm long (depending on your ring size) piece for your silver ring.

Silver 6mm jump ring and silver chain to finish pendant
Solder Masterclass
Essential:
Bench tools as above plus
Reverse action tweezers in a third hand tool
Solder: easy, medium and hard (silver)
Optional:
Steel block
Turntable for soldering
Binding wire
Syringe solder, hard type
Charcoal block
Hand file
Materials
The Soldering Masterclass has lots of projects for you to practise on. We recommend practising in copper to begin with before moving on to using them in your designs. A sheet of 0.5mm or 0.7mm sheet and 0.8mm round wire would be suitable to work with.
Suppliers
To source your tools and materials, take a look at our list of worldwide jewellery suppliers https://www.jewellersacademy.com/jewellery-supplie...
Courses Included with Purchase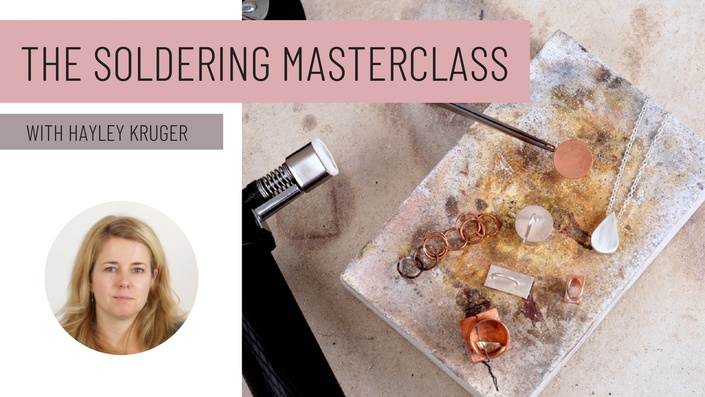 The Soldering Masterclass
Master the art of soldering with our expert Hayley Kruger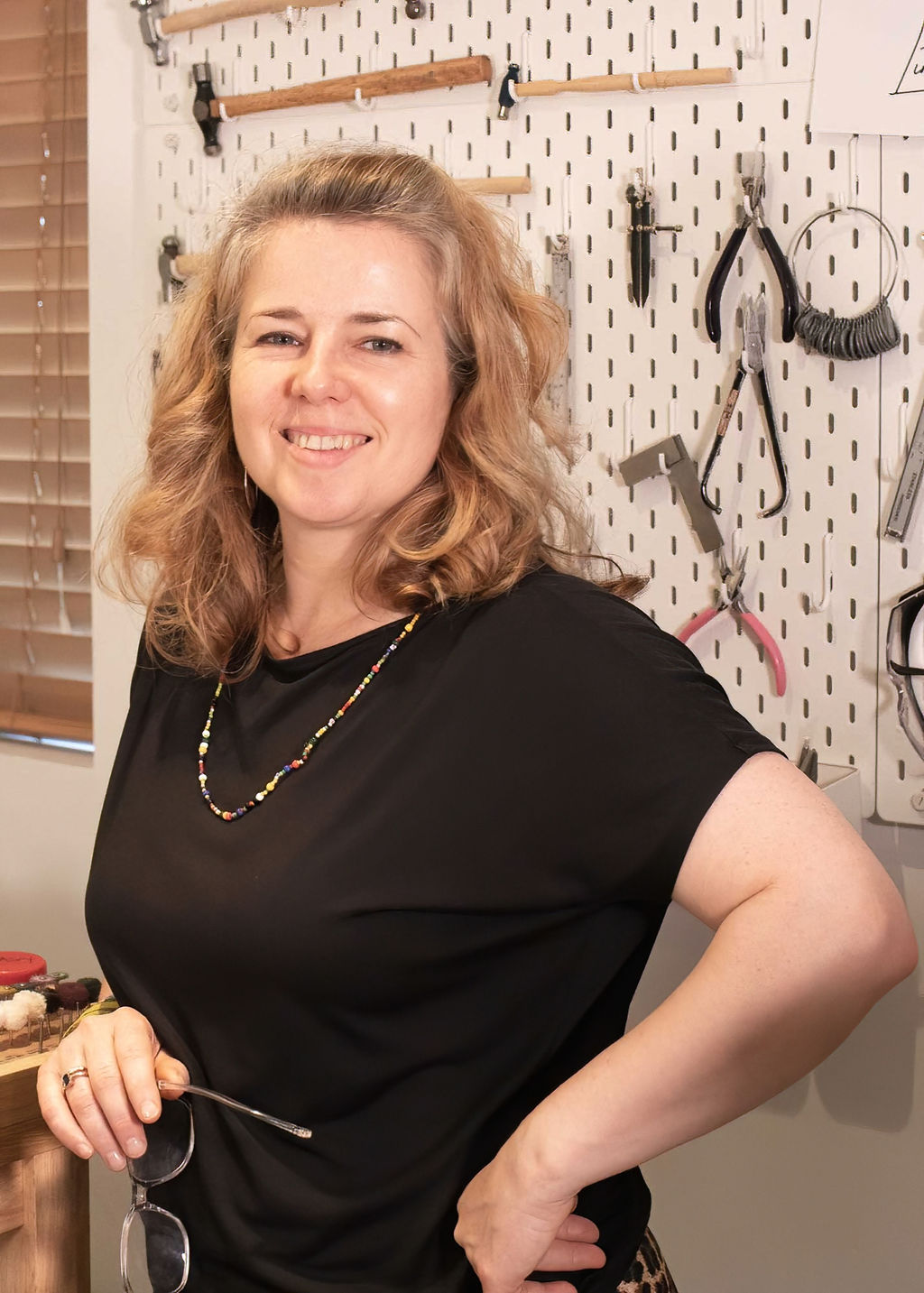 £79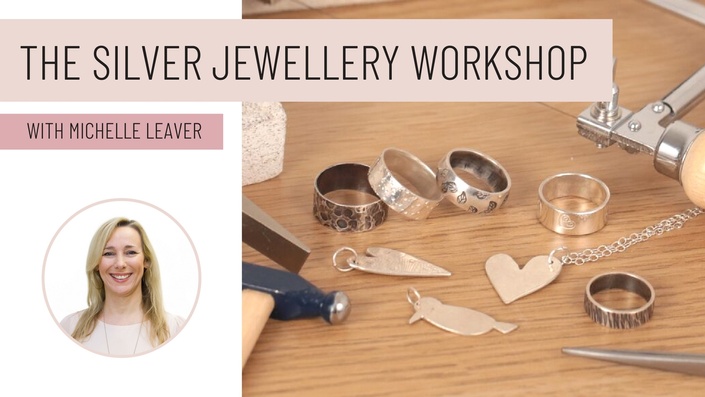 The Silver Jewellery Workshop
Make soldered silver rings, pendants and charms from home with this complete starter course in silversmithing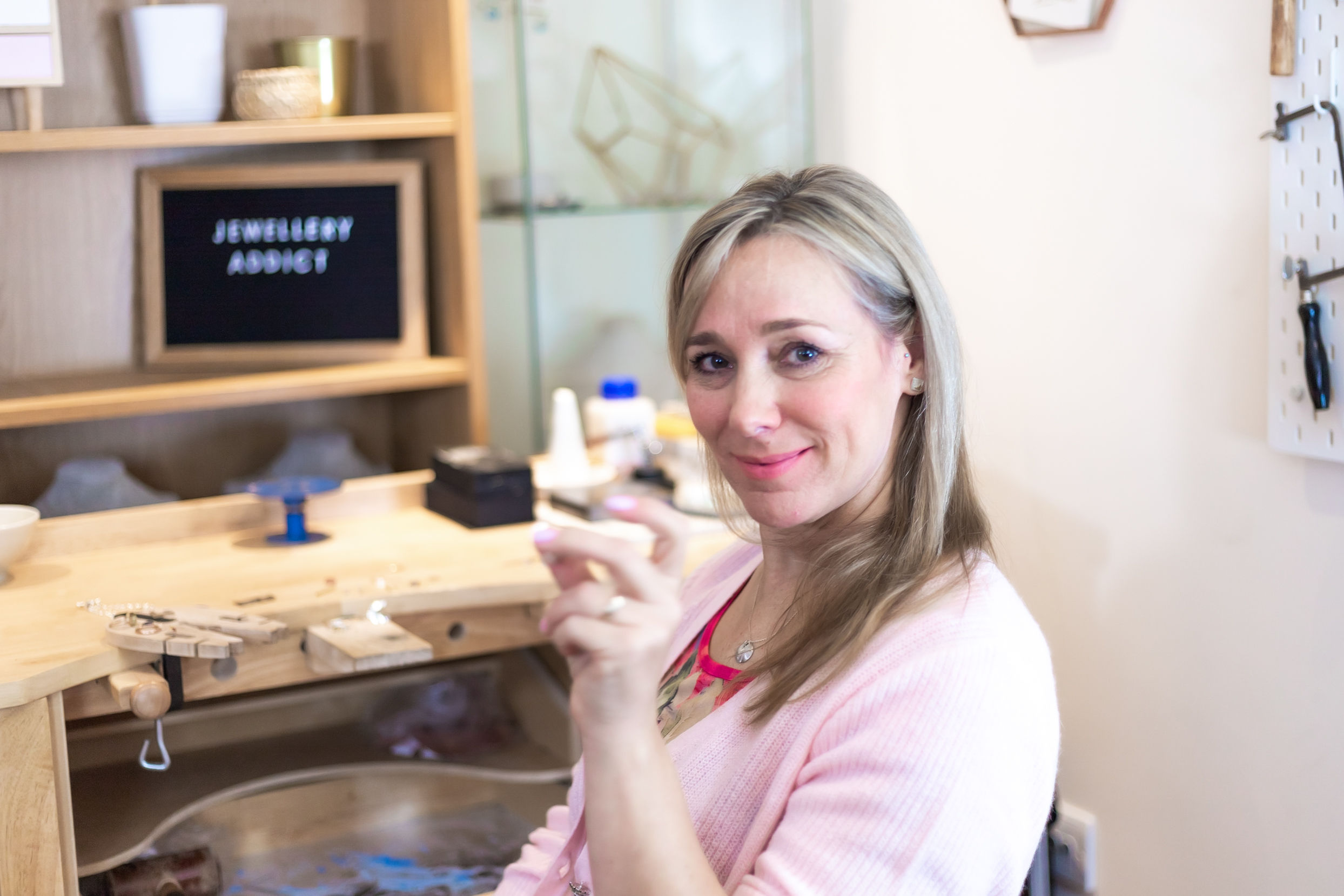 £89
Original Price: £168