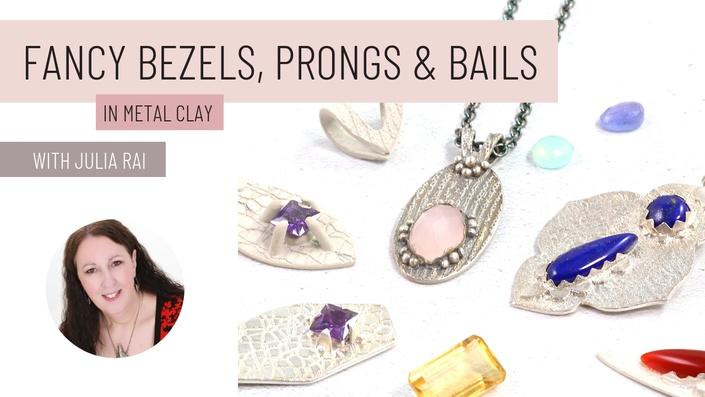 Fancy Bezels, Prongs and Bails in Metal Clay (Advanced)
Learn to set stones with hand made prongs and fancy bezels in metal clay with expert tutor Julia Rai
Watch Trailer
Move your metal clay skills up a level with this intermediate/ advanced level metal clay class taught by expert metal clay artist Julia Rai

What will I learn?
Two interesting stone setting techniques:
A fancy bezel (to set natural stones)
A prong setting (to set fire-in place stones) creating each prong out of metal clay by hand.
Plus ways to embellish your work with:
Small components to add detail
Different bail types to add interest
You will also learn:
How to use jewellers investment to make a mould of your stone
Design ideas on how to create interesting layered designs
Plus lots of tips and tricks that Julia shares along the way
Who is this course for?
We do recommend that you are confident in working in metal clay and creating pendants and charms before taking this course and would advise completing Julia's Beginners Metal Clay course as well as the Intermediate Metal Clay course in basic stone setting with Anna Campbell.

Kiln Firing
PLEASE NOTE YOU DO NEED ACCESS TO A KILN TO FIRE THESE PIECES - If you do not have a kiln you may want to look at local kiln-firing-services near you. Or consider in investing in one - they are amazing!
Your Instructor
Julia Rai is an award winning jeweler and one of the most experienced and qualified metal clay teachers in the UK. She has a Diploma in Art and Design and holds a range of metal clay qualifications as well as an adult education teaching qualification. Her work has been featured in numerous publications and exhibitions worldwide.
She has achieved the Metal Clay Masters Registry credential at Level IV and was the first person in the world to attain this level.
When not making, Julia runs the Metal Clay Academy, an online resource for everyone interested in metal clay and is a regular contributor to a number of UK and International jewellery making magazines. She is also co-director of the Cornwall School of Art, Craft and Jewellery and teaches metal clay related subjects all over the UK. Her teaching style is relaxed and supportive and she loves to introduce beginners to this incredible material.
What is included in the course?

Lifetime access to the course content to come back to anytime you like - watch on your computer, phone or ipad anytime 24/7
This course contains 11 bite-sized video modules
Comprehensive downloadable course notes (PDF)
A full list of all tools and materials needed (if you work in metal clay you will have most of these already)
Support via email or through our community of jewellers in the Jewellers Academy Facebook Group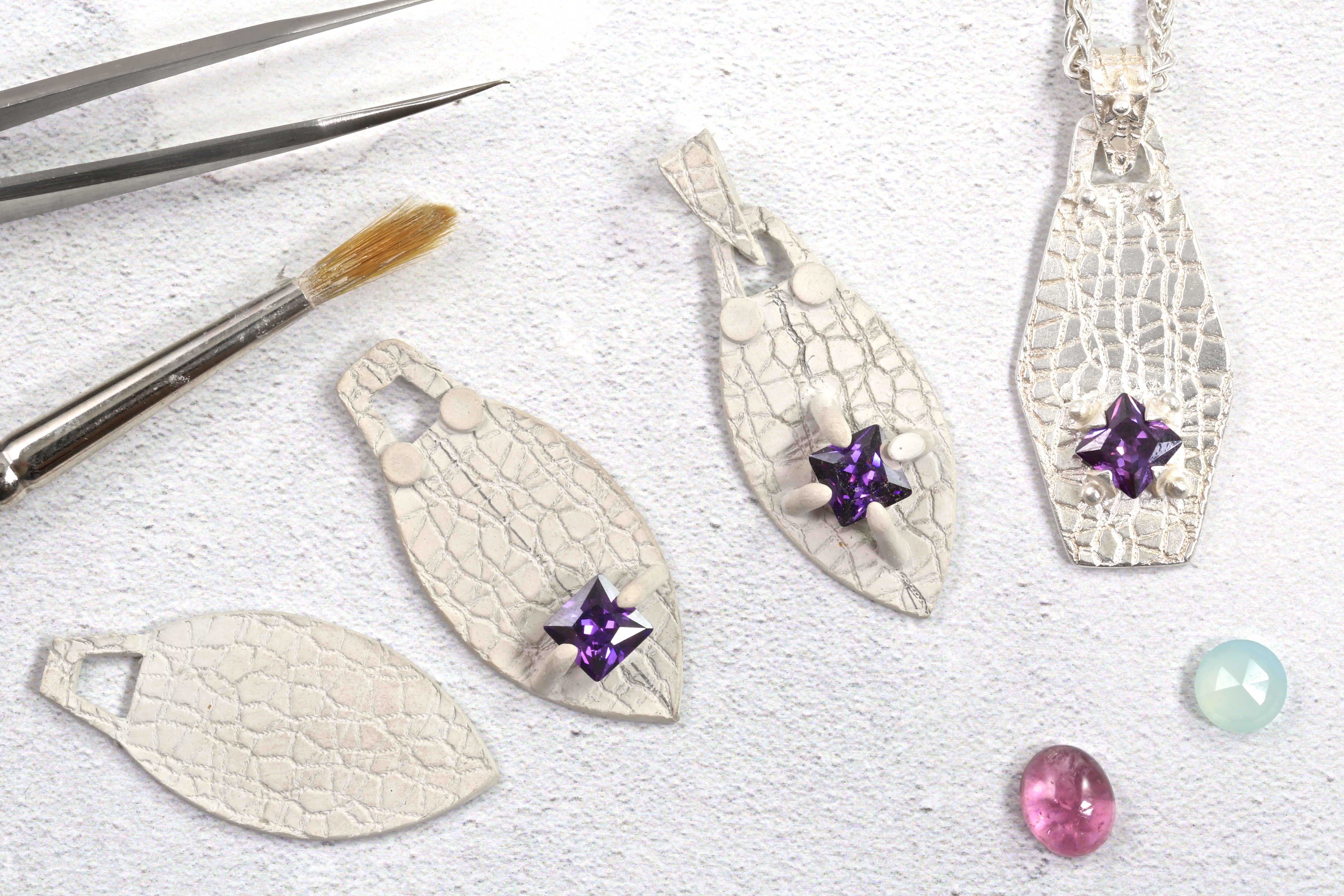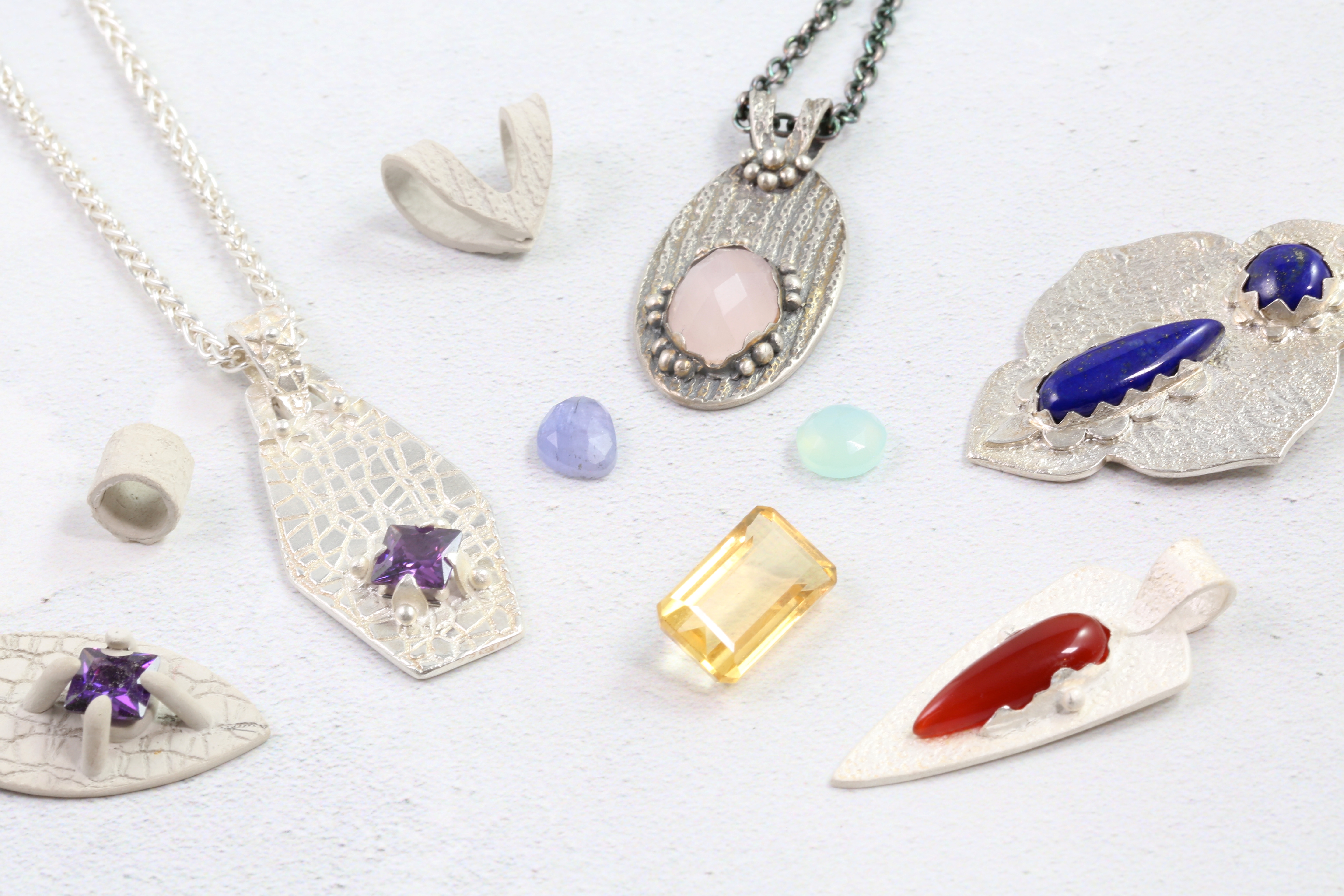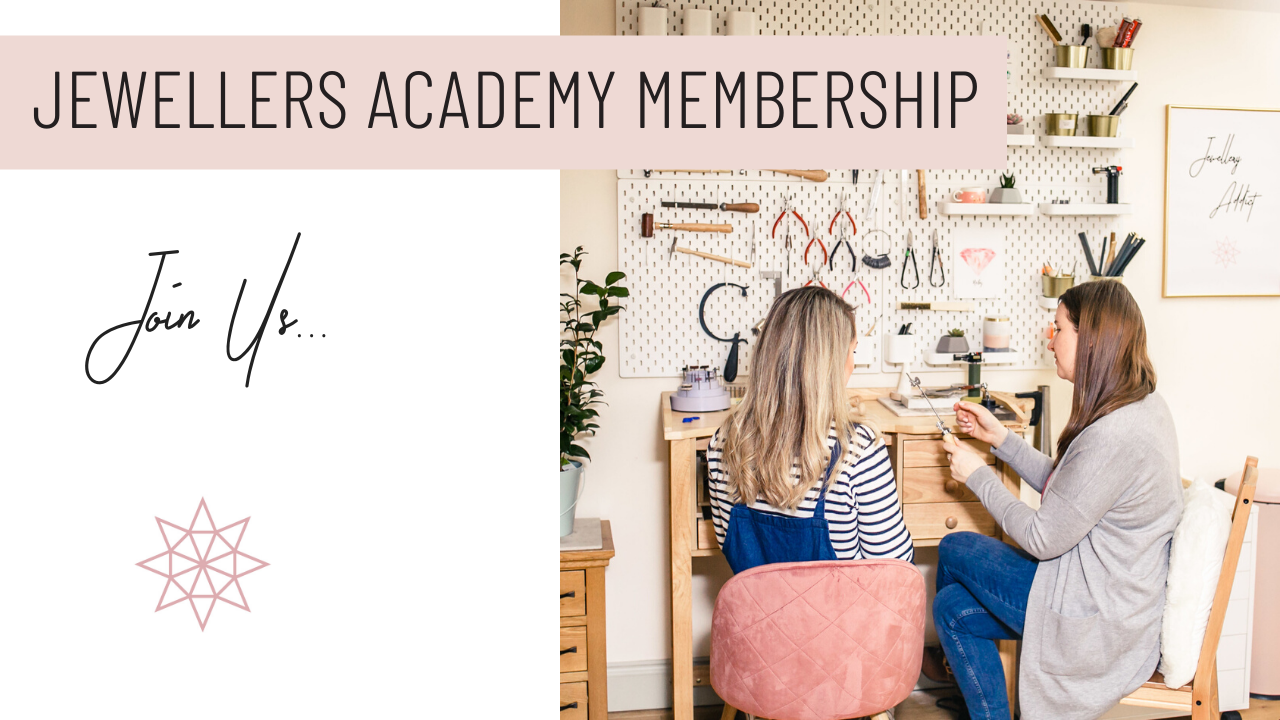 Jewellers Academy is an online resource for jewellers founded by Jessica Rose, Director of the London Jewellery School, Europe's largest jewellery training provider.
Jewellers Academy membership gives you access to a library of jewellery business resources including the jewellery photography course, create an irresistible jewellery brand and more as well as monthly masterclasses, a thriving community, exclusive discounts and an access-all-areas pass to our online jewellery making courses.
It is the complete package of support and training for jewellery designers.
Choose annual membership which includes all of the above plus the flagship 8-week Jewellery Business Bootcamp (worth £977) for 2020 all for £425.
Or choose to pay £49 per month (cancel at any time, there is no minimum commitment) which includes all of the above except the Jewellery Business Bootcamp.
Just want access to this course? No problem!