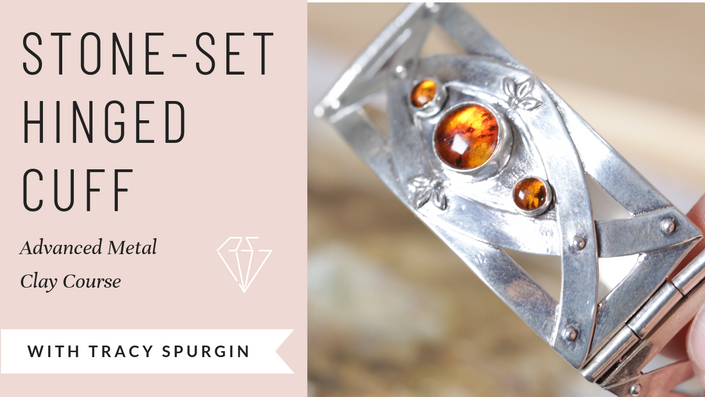 Stone Set Hinged Cuff
Learn a whole range of techniques in one project, hinges, stone setting, bracelet making and more in this advanced metal clay course
Learn how to create a hinged stone set bangle from silver clay.

This is a fantastic project created for Jewellers Academy by metal clay jewellery artist Tracey Spurgin.

In this online course Tracey takes you through lots of techniques for working with metal clay including:
Working with Sterling Silver Clay
Creating Hinges in Silver Clay
Connecting components with rivets
Bezel Setting non-fireable gemstones
Making a Bracelet Clasp
All of these techniques take time and practice and in this in-depth video course we have 6 lessons to guide you through the process which you can re-watch as many times as you like to perfect the skills and master the techniques.

If you love metal clay or want to add a new dimension to your work this is the perfect course to take your collections and skills to the next level.

What Will You Get?

Lifetime access to comprehensive video lessons, guiding you through all the techniques, tips and tricks to perfecting your stone setting
Downloadable course notes to work alongside the videos
Access to our supportive community of jewellers and tutors to help you at every stage of the process
Access to the videos 24/7 - you can stop, pause, rewind and replay as much as you like
Excellent close-up shots to see what is happening in each step so you don't miss a thing
This course is suitable for jewellers who have some experience of working with metal clay and you will need access to a kiln for firing the sterling silver clay.
If you are new to working with metal clay but would like to give it a try take a look at our beginners course Silver Clay Charms and the Stone Setting in Silver Clay (torch fired techniques)

Your Instructor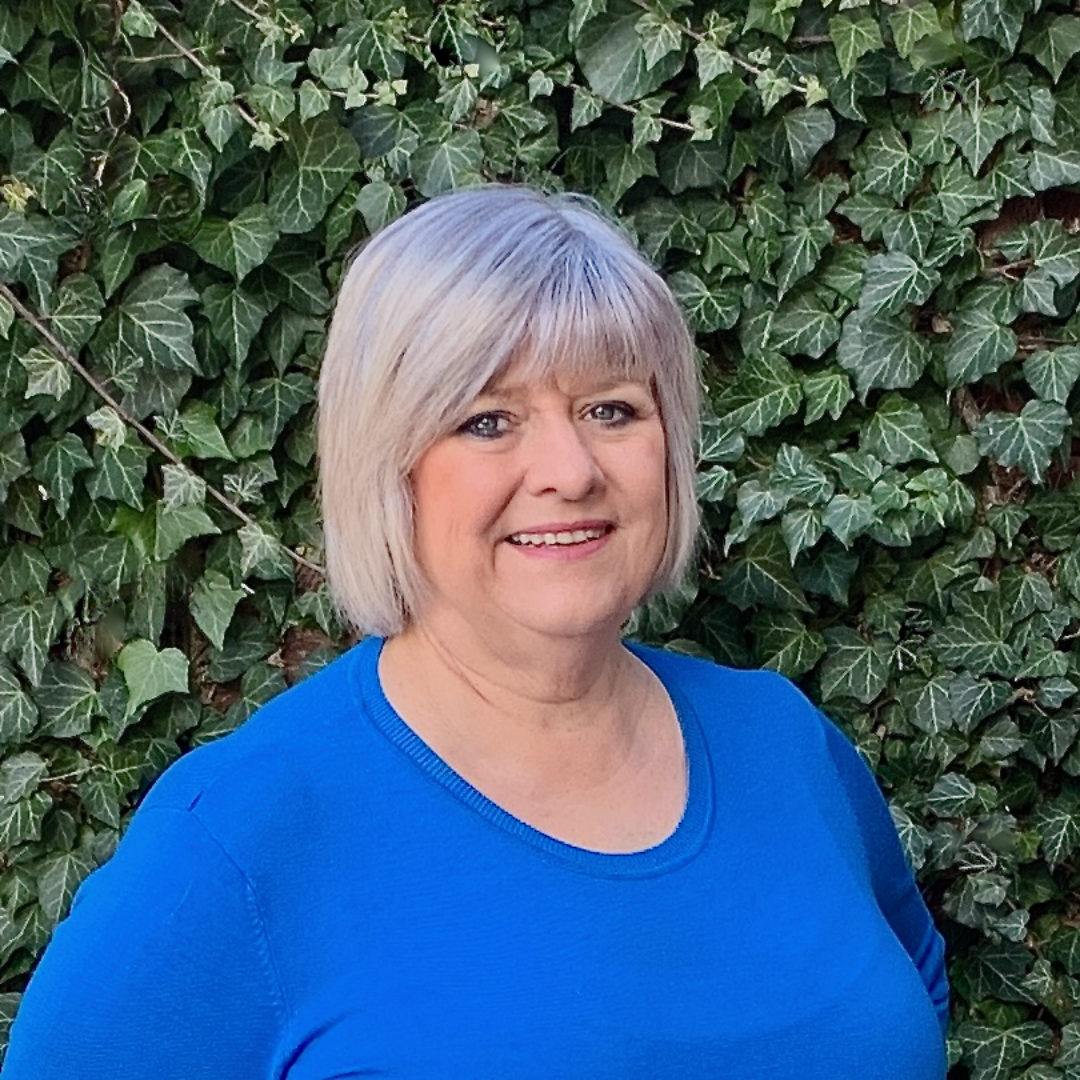 Tracey Spurgin is a qualified Senior Art Clay & PMC instructor having completed courses with Art Clay World UK, PMC Connections & Rio Rewards in America.
With more than 18 years teaching experience, Tracey teaches in her own studio as well as travelling extensively in UK and Europe to deliver courses, workshops & master classes in colleges, museums, galleries & shops, as well as featuring on Jewellery Maker TV. Tracey also exhibits at all the major crafting, jewellery & beaders events
Tracey will inspire your imagination and instil the passion and the enjoyment for working with metal clay.


Course Curriculum
Stone Set Hinged Cuff with Tracey Spurgin
Available in days
days after you enroll
Diploma in Silver Metal Clay
Available in days
days after you enroll
Tools and materials

We recommend you watch through the whole course before purchasing any additional tools and materials to ensure you get what you need for the project you have in mind

Silver clay toolkit

Measuring divider

Metal bangle mandrel

Hinge pin (0.8mm brass or stainless steel)

Riveting hammer

Rawhide or nylon mallet

Steel block

Tube cutter

Sanding plate or assorted sanding papers

Pin vice drill with 0.8mm, 1.0mm and 2mm drill bits

Mechanical pencil

Round pencil or piece of dowelling

Rubber block

Cling film/saran wrap

Wet wipes

Kitchen roll

Graph paper

Laminated graph card

Scissors

Polymer clay (optional)

Guilders' gold foil (for use with an amber stone)

2cm diameter by 10cm length of wooden dowel

Hinge pin (0.8mm brass or stainless steel. Available from craftworx.co.uk)

Riveting hammer

Steel block

Tube cutter

Star flower acrylic stamp or similar

Flush cutter pliers

Flat nose pliers

Nylon jaw pliers

Sellotape

Metal bangle mandrel

Raw hide mallet

Measuring divider

Fine pointed tweezers

Kiln

Fibre blanket

Jewellers pickle

Steel or brass brush

Rotary tumbler or Magnetic tumbler

Liver of sulphur patina

Bicarbonate of soda

Sunshine polishing cloth

Solder block

Jewellers torch

Medium & hard solder (Tracey used solder paste)

Third arm

Bezel rocker or steel burnisher
Materials
50g PMC One Fire Sterling (Note the finished bracelet weighs approximately 30g but you will need up to 50g of clay to roll out the design)

Bangle template. The download for this is in your notes. It can be printed on paper and used. Alternatively, you can purchase a mylar version of the template from Tracey

Paste pot

1 x focal 8mm cabochon

2 x 4mm cabochons

Fine silver bezel wire

2 x 4mm fine silver bezel cups

1 x fine safety chain and bolt clasp

1 x fine silver screw eye

0.8mm sterling silver wire
Suppliers
Find a list of worldwide jewellery suppliers here
We look forward to welcoming you on the course and seeing your new creations soon.