Learn to make jewellery from the comfort of your own home with a full range of 29 professionally filmed, comprehensive online courses - and more being added all the time!
Introducing 'Makers Membership'
Get immediate access to all of the Jewellers Academy Making courses as well as a supportive Facebook community in which to get encouragement, feedback and your questions answered.
You get access to all of the jewellery making courses listed here
Plus, Makers Members get access to all newly released jewellery making courses* for as long as you are a member
* Does not include Diploma in Silver Jewellery or Diploma in Fine Jewellery

You also get access to exclusive discounts just for members.
Check out the differences between our membership options to decide what works best for you: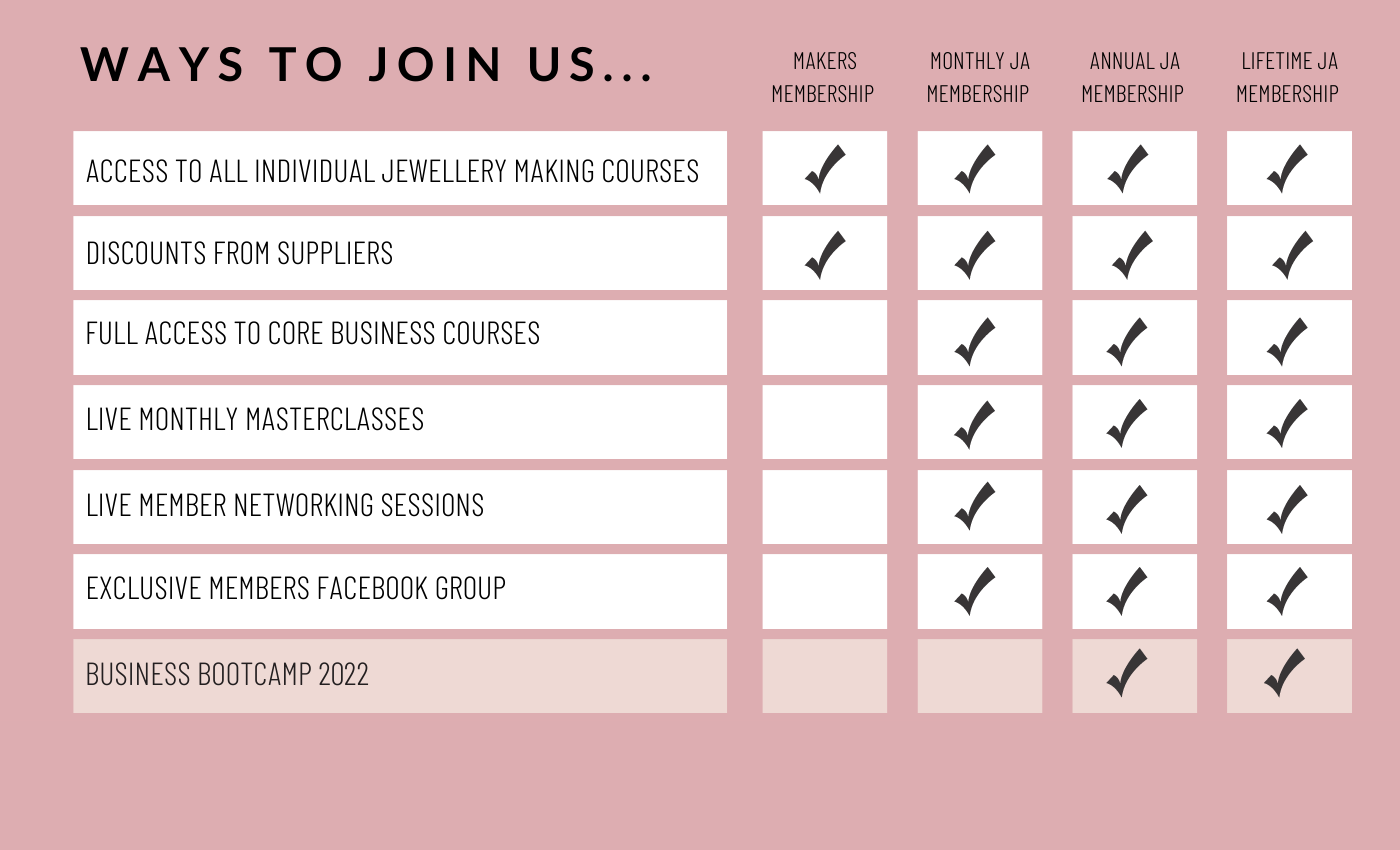 Have a Jewellery Business?
Please note this new membership does not include the business courses and Bootcamp. Our full Jewellers Academy Membership is currently closed and we plan to open again to new members in early 2023. If you would like to know more about Jewellers Academy Membership click here
As JA membership is not opening for a number of months, you are welcome to join as a monthly Makers Member now and upgrade to full membership when we do re-open.
Want to focus on Making?
If your main focus is making right now either for a hobby, fun, creativity or to see if you want to pursue a business in the future, this is the membership made for you.
Courses Included with Purchase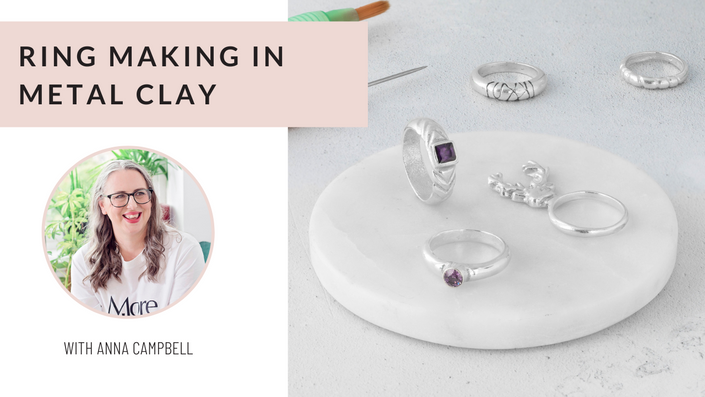 Ring Making in Metal Clay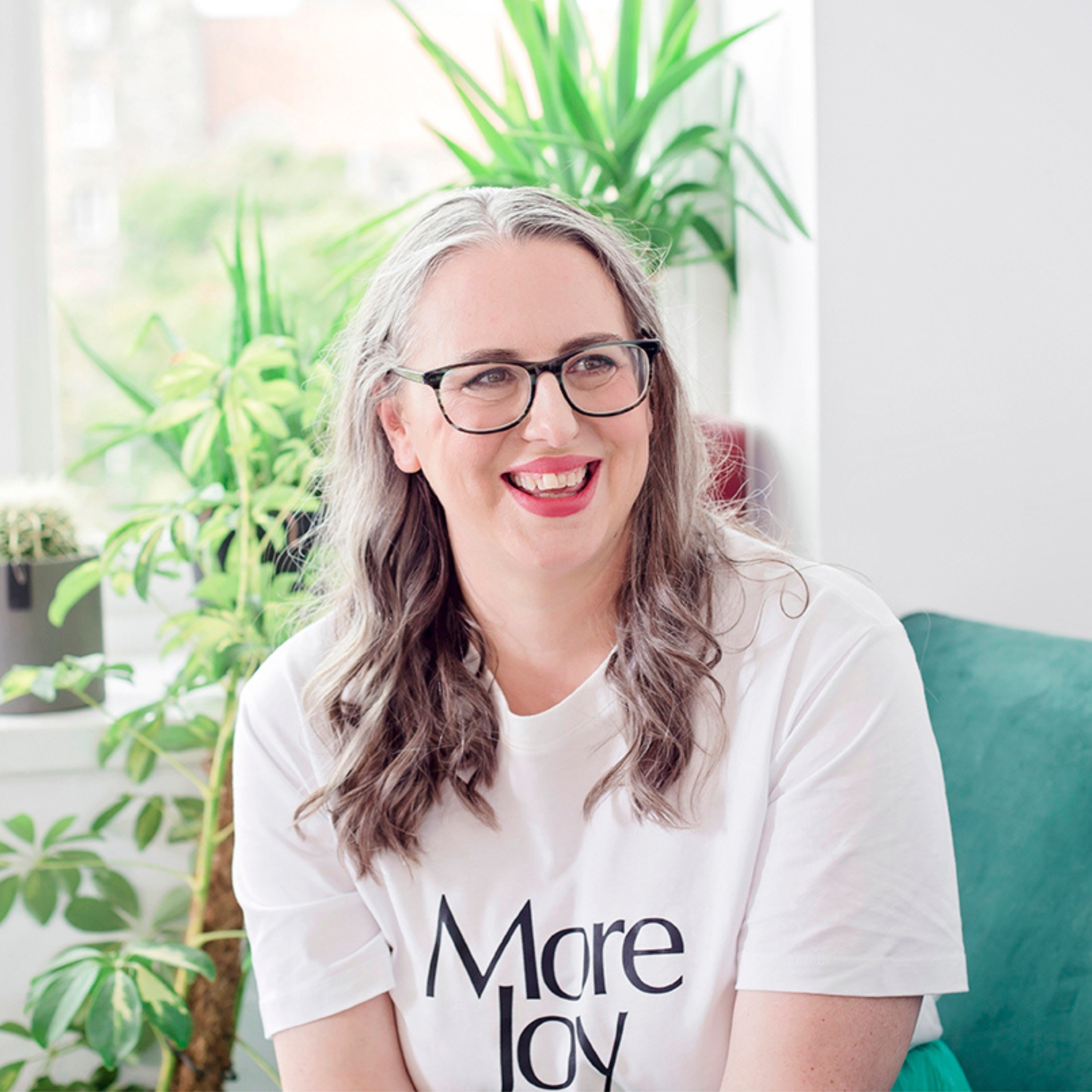 £79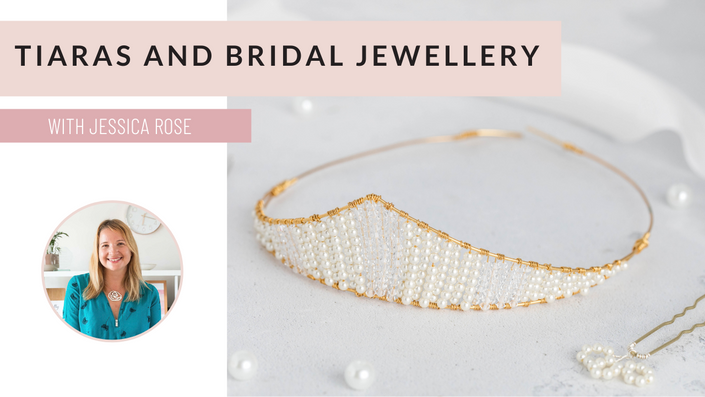 Tiaras and Bridal Jewellery
Learn how to make tiaras, hair vines, beaded hairgrips and more - perfect for brides and special occasions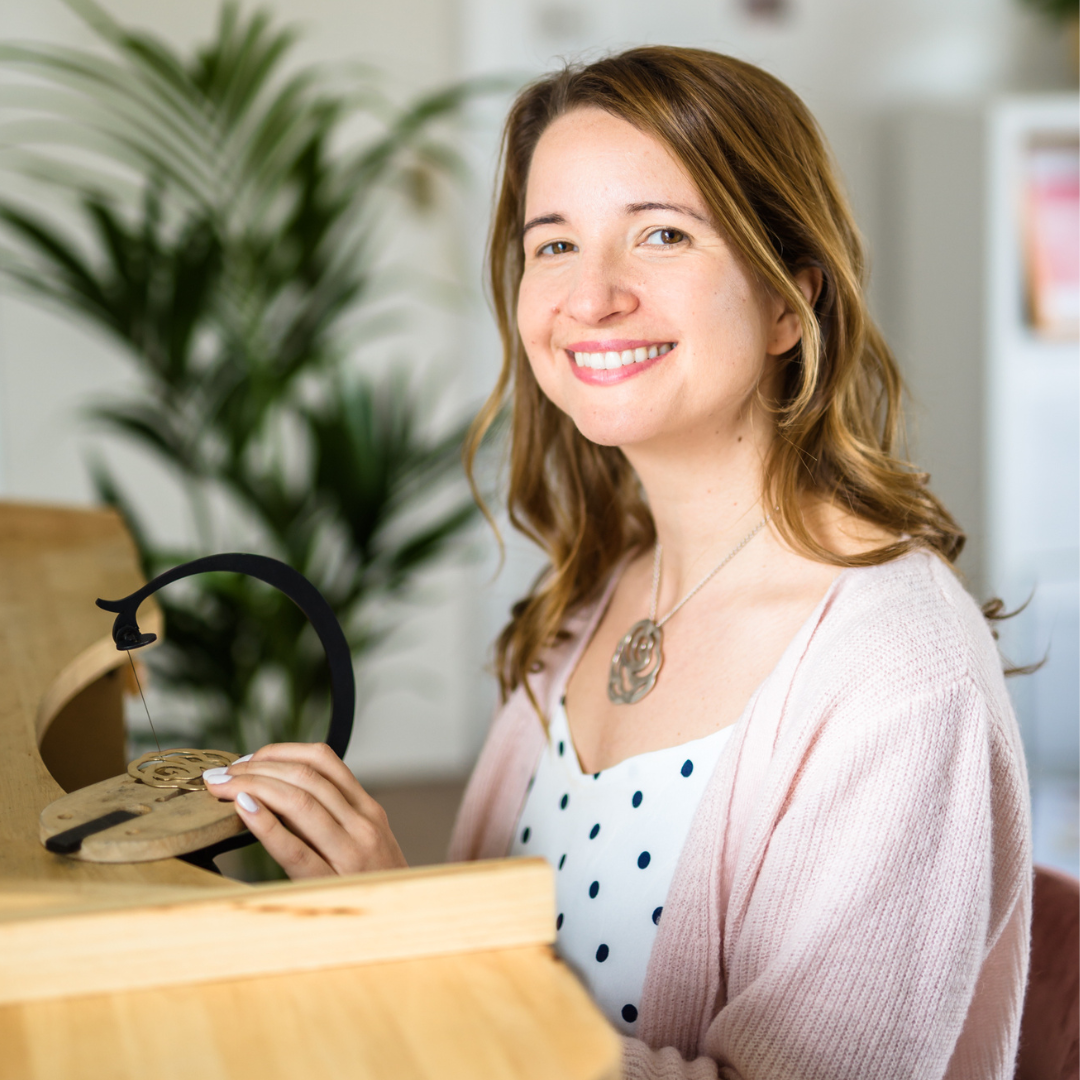 £59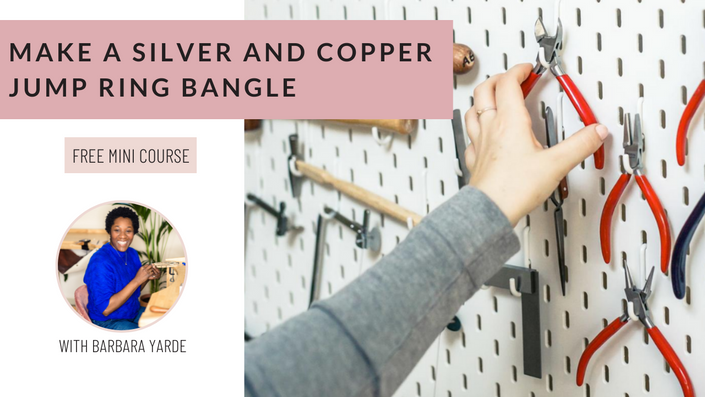 Make a Silver and Copper Jump Ring Bangle - Free Mini Course
Learn how to make your own bangles with jangles
FREE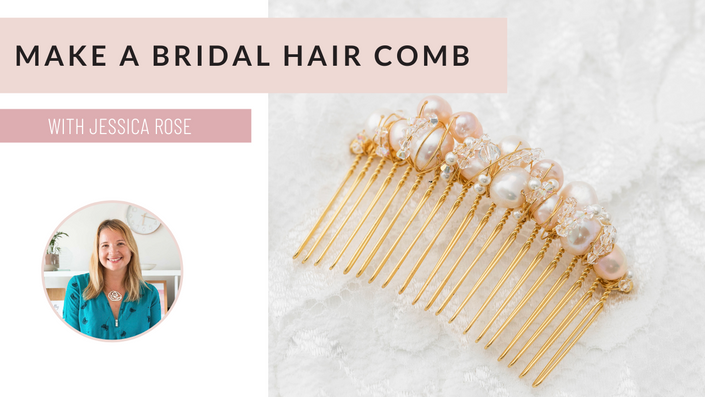 Make a Bridal Hair Comb - Free Mini Course
Learn how to make your own bespoke bridal hair combs in this FREE mini-course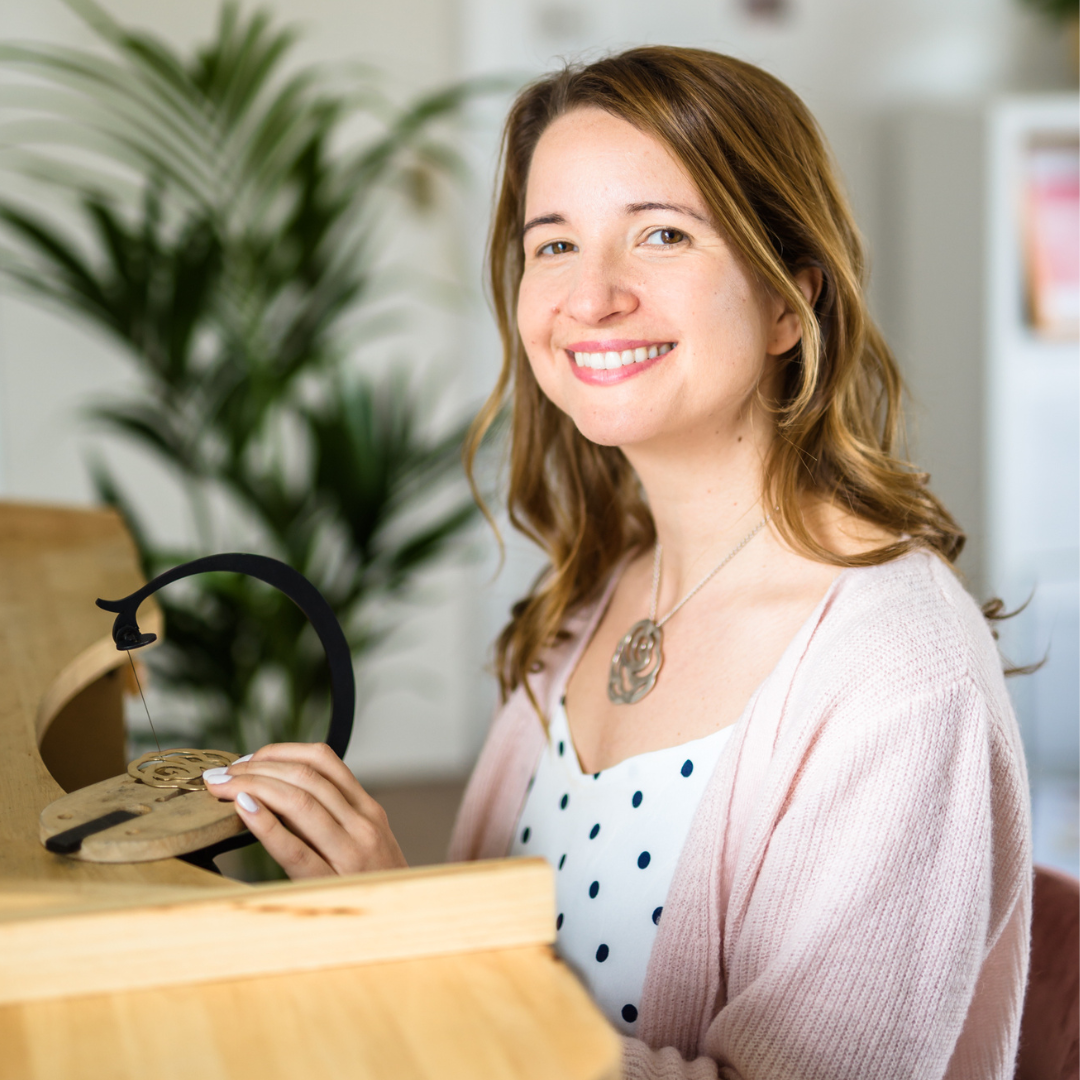 FREE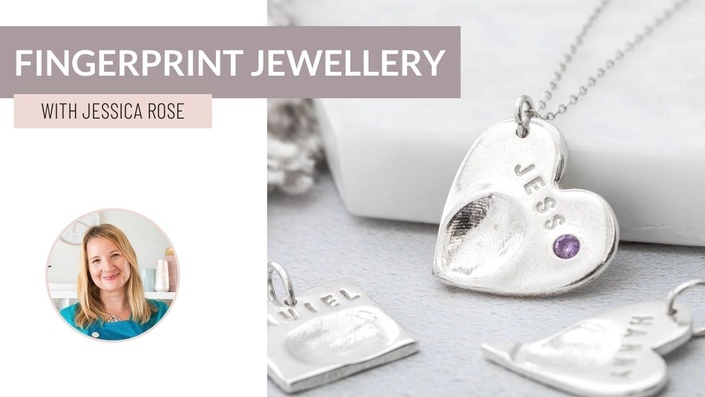 Fingerprint Jewellery
Learn how to make personalised jewellery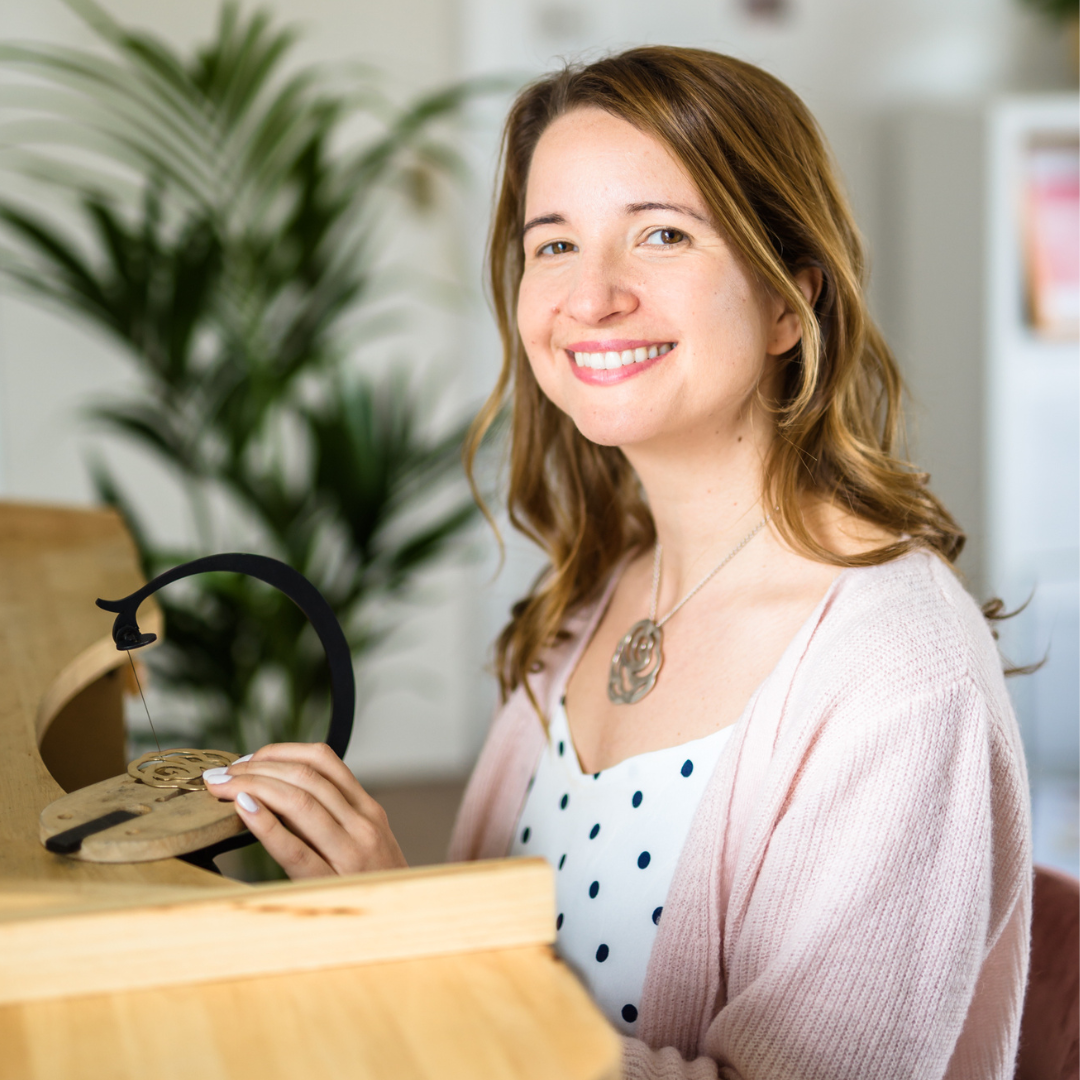 £79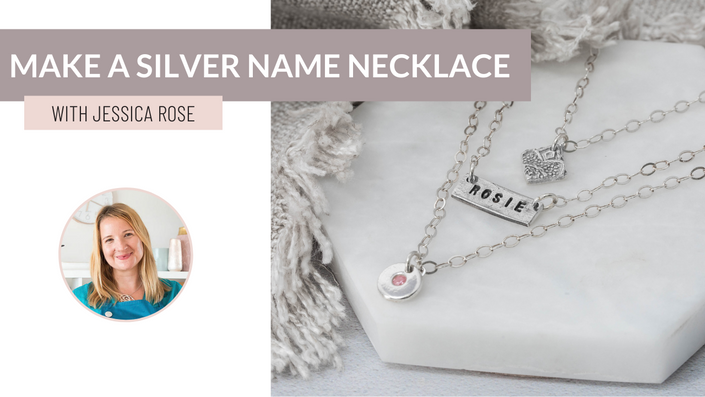 Make a Silver Name Necklace
Learn how to make personalised jewellery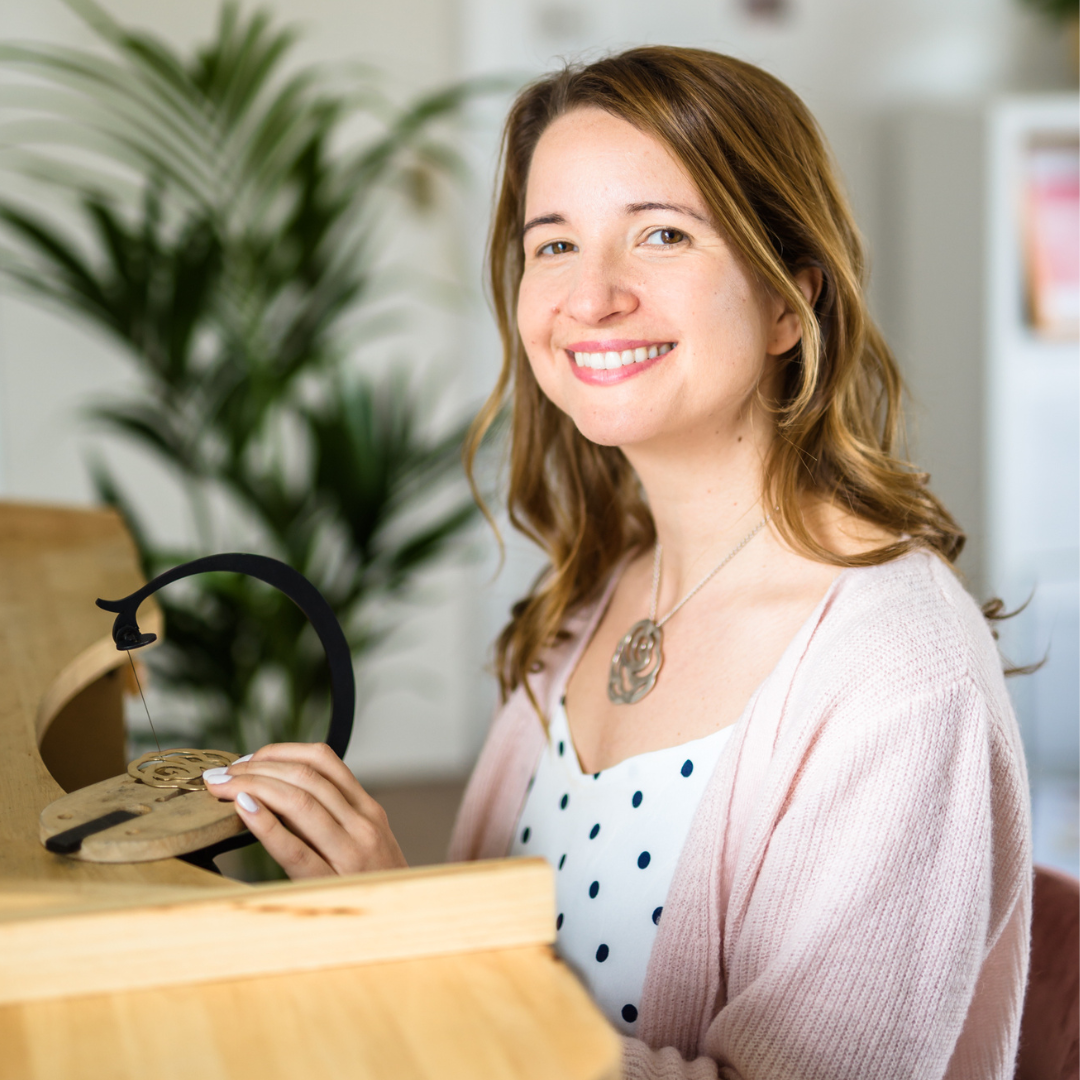 FREE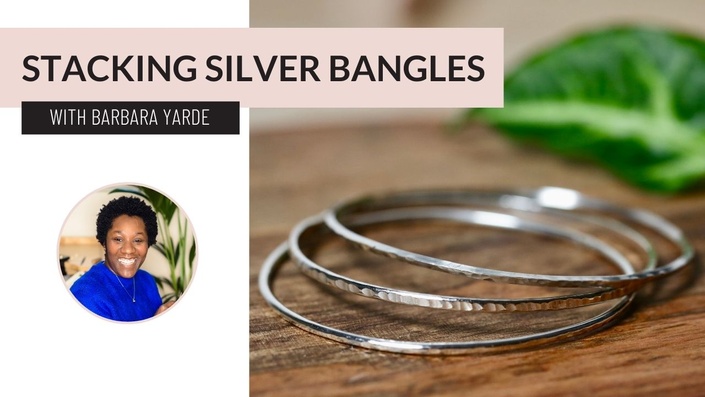 Silver Stacking Bangles - Free Mini Course
Learn how to make silver stacking bangles in this FREE mini-course
FREE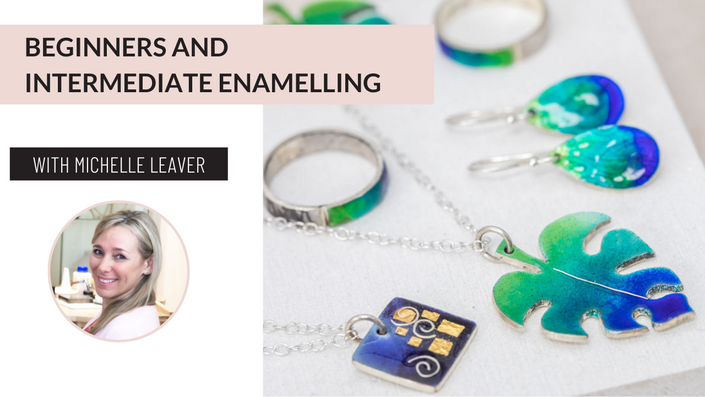 Beginners and Intermediate Enamelling for Jewellers
Learn how to add beautiful colour to your jewellery designs with enamel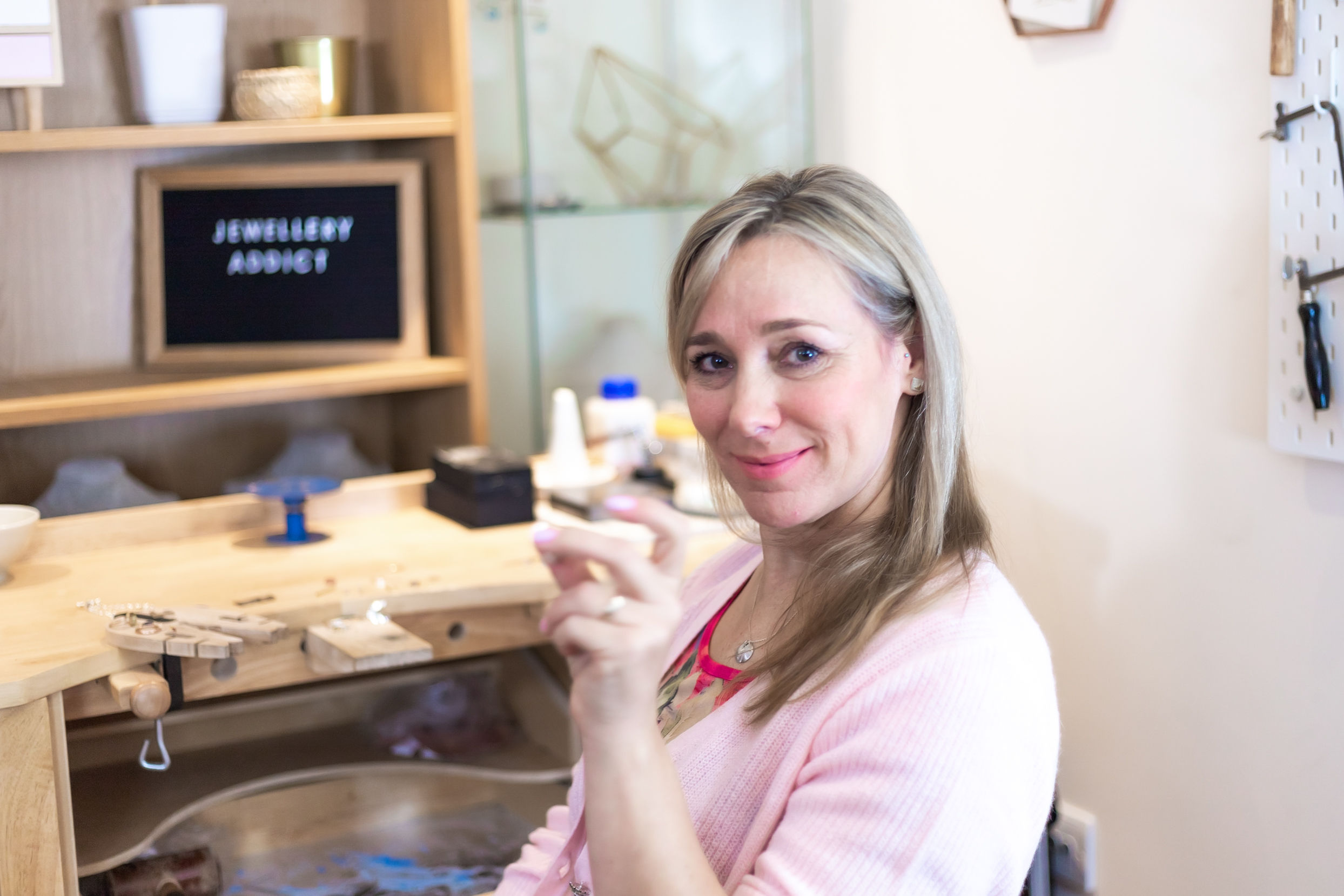 £79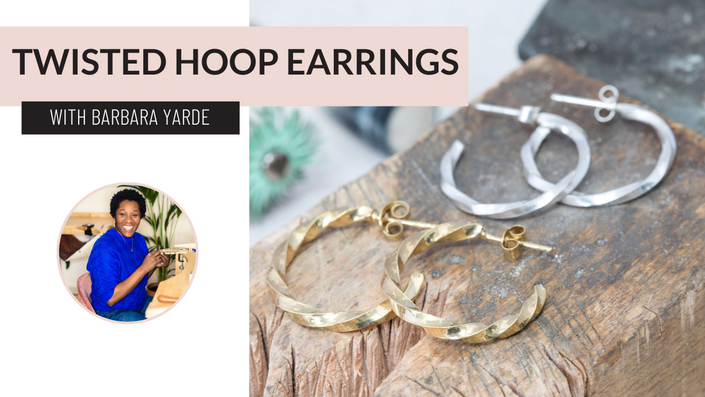 Twisted Hoop Earrings - Free Mini Course
Learn how to make twisted wire hoop earrings in silver and gold in this FREE mini-course
FREE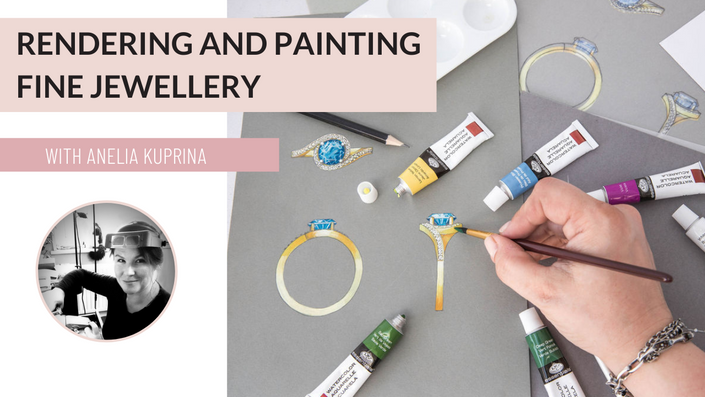 Rendering and Painting Fine Jewellery
Master the art of rendering - painting jewellery to realise your designs and elevate your commissions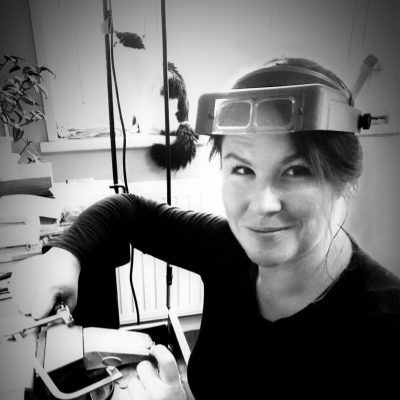 £59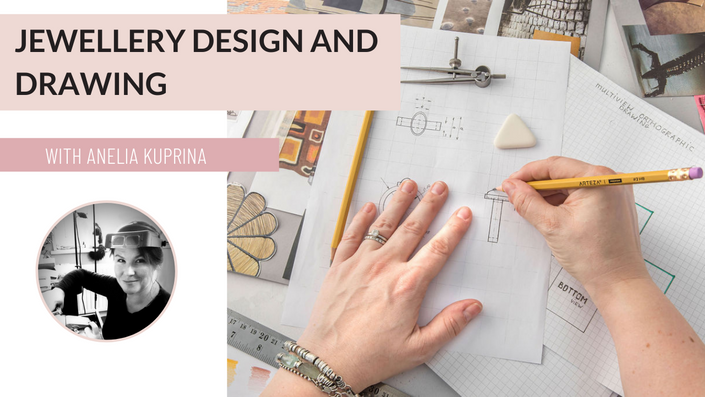 Jewellery Design and Drawing
Master the art of designing jewellery and an introduction to technical drawing in this beginners design course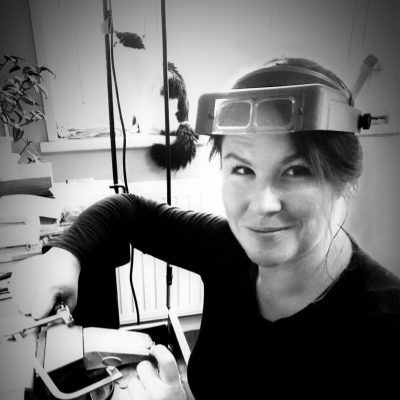 £59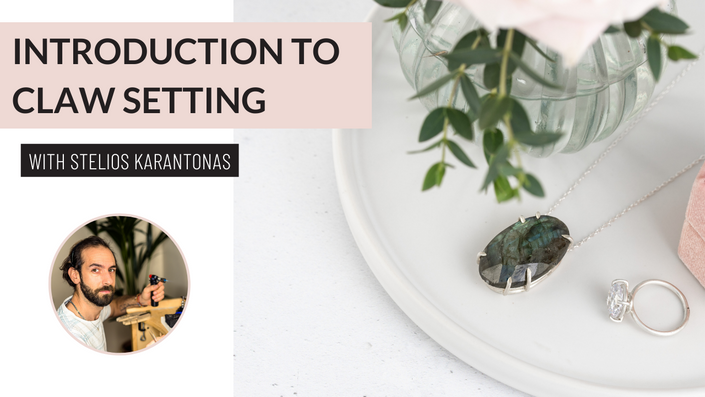 Introduction to Claw Setting
Learn how to make a claw set pendant in this FREE mini-course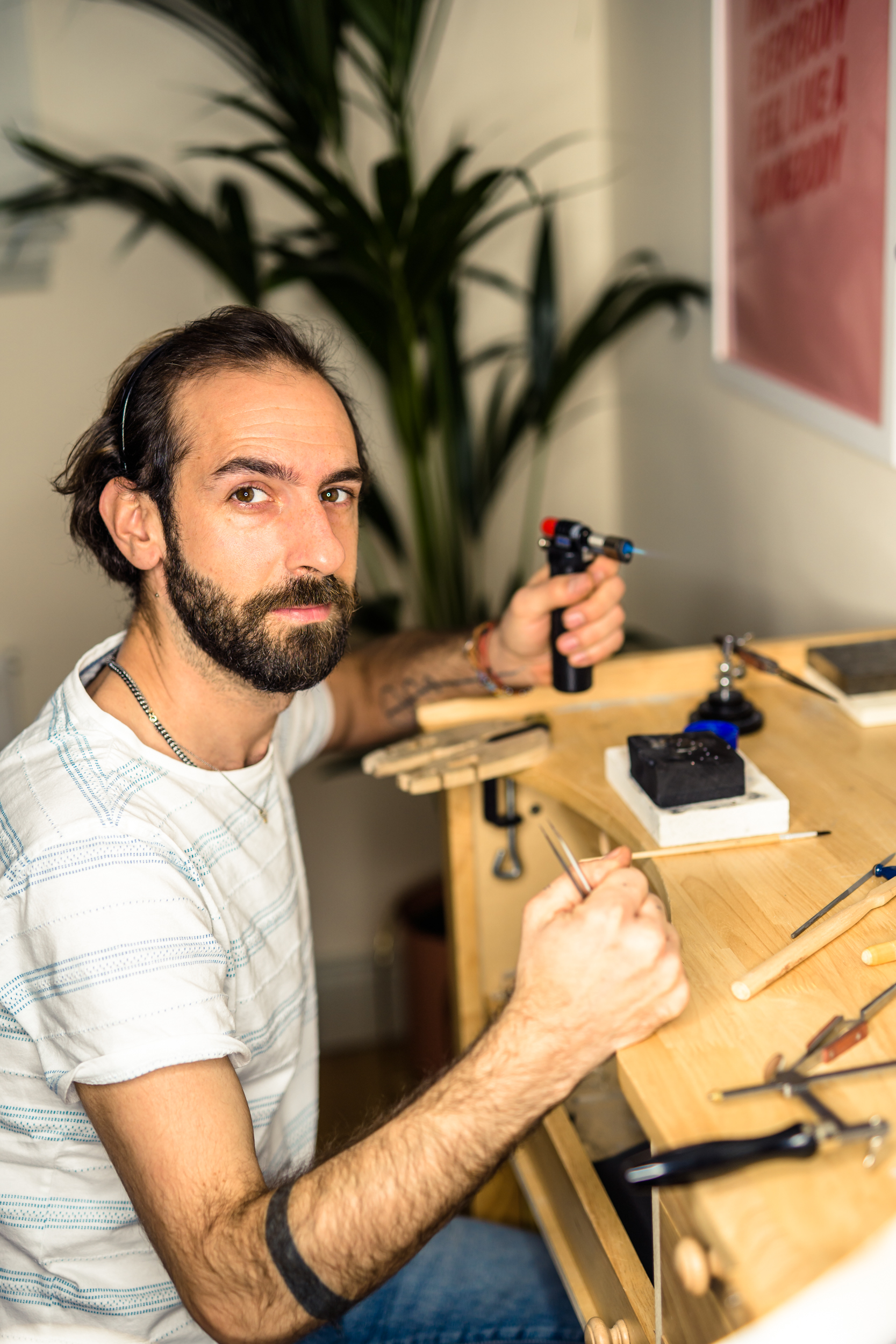 FREE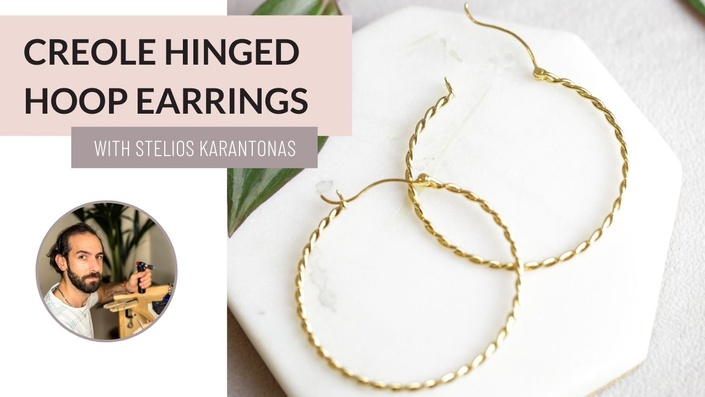 Creole Hinged Hoop Earrings
Learn to make two types of hinged hoop earrings. Creole and hinge in the middle style in this intermediate to advanced level course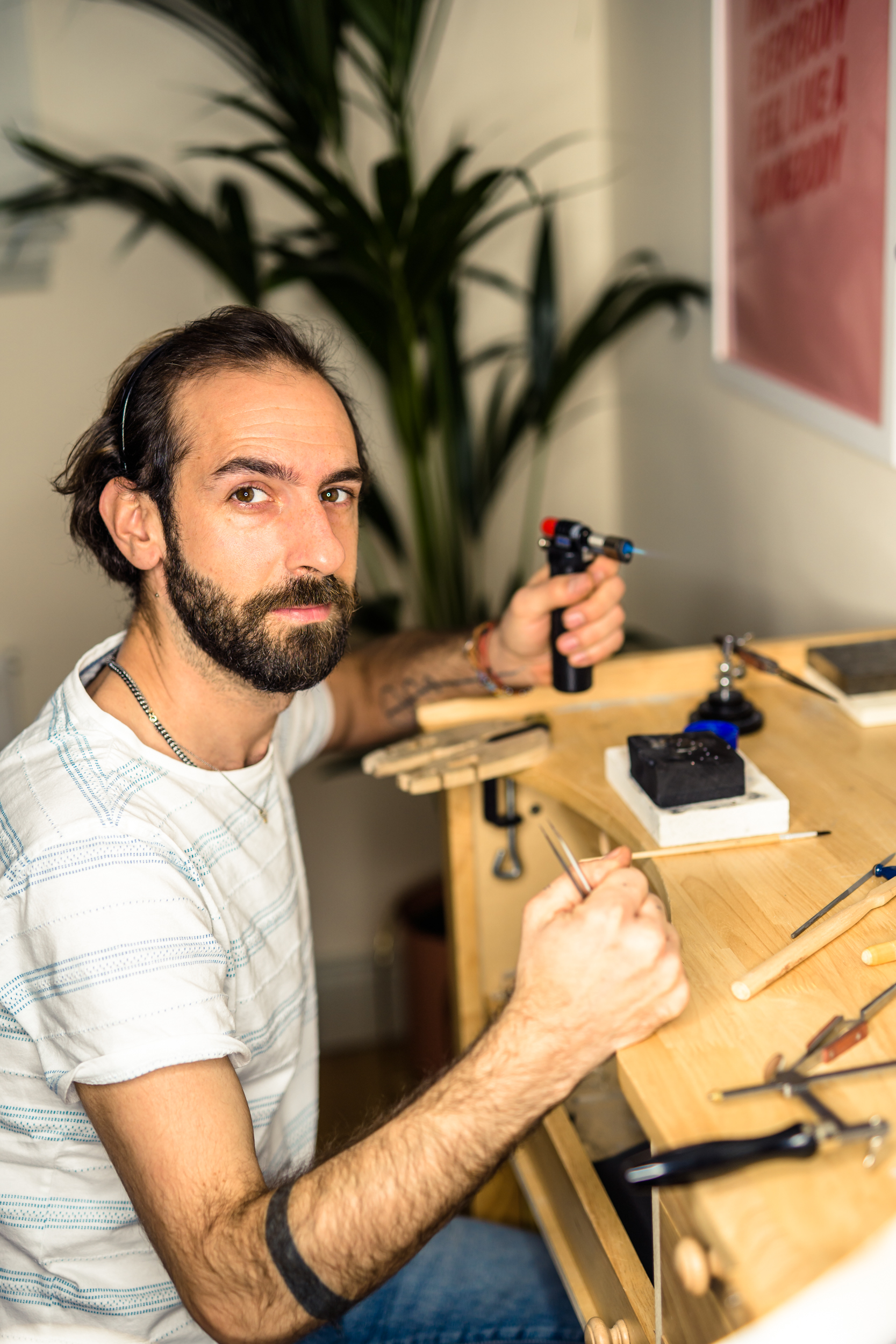 £79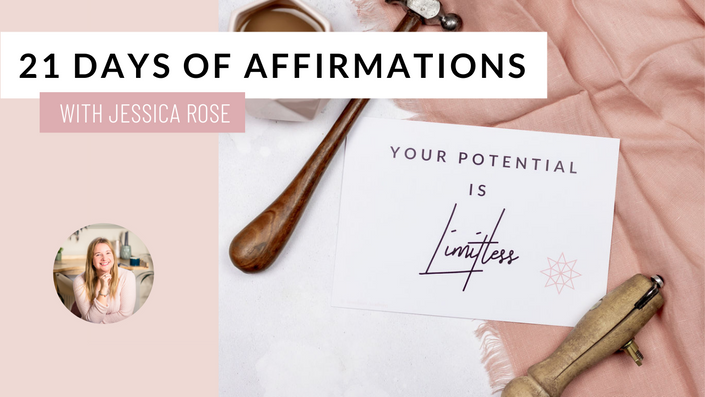 21 Days of Affirmations for Growth
Our thoughts directly impact the way we feel. Train yourself for success with this FREE 21 day challenge for positive change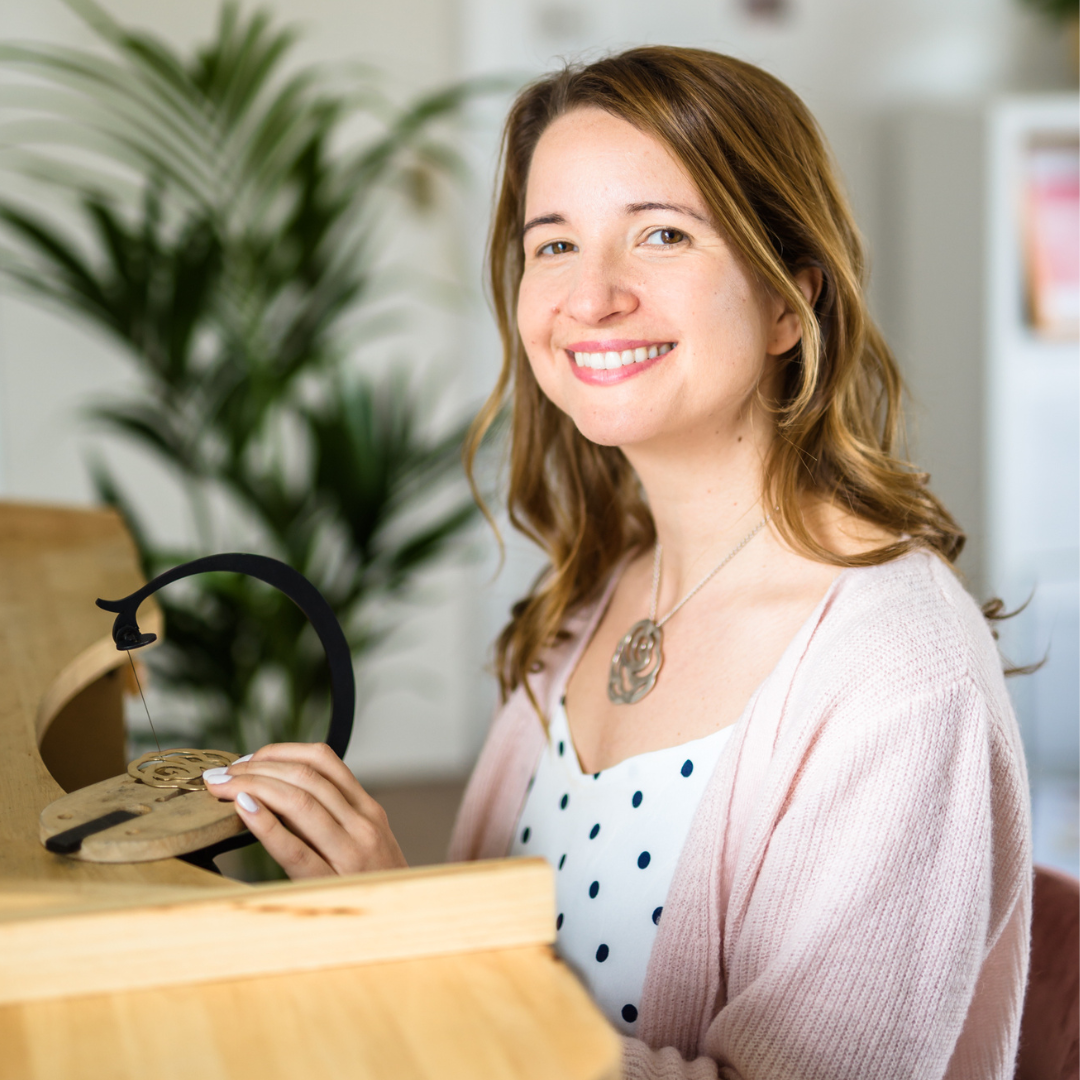 FREE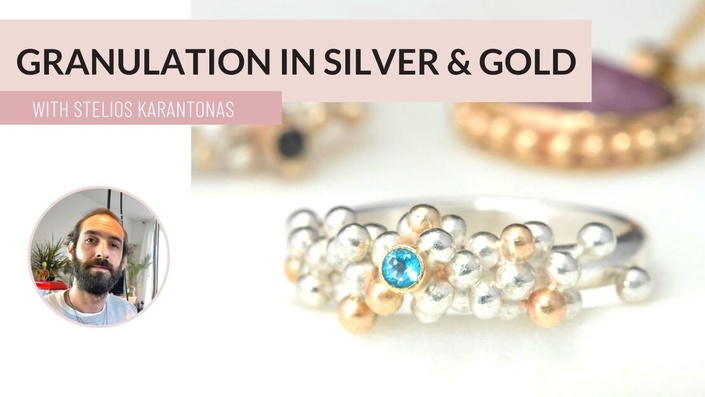 Granulation in Silver & Gold
Learn the beautiful art of granulation in silver and gold using the soldering in place technique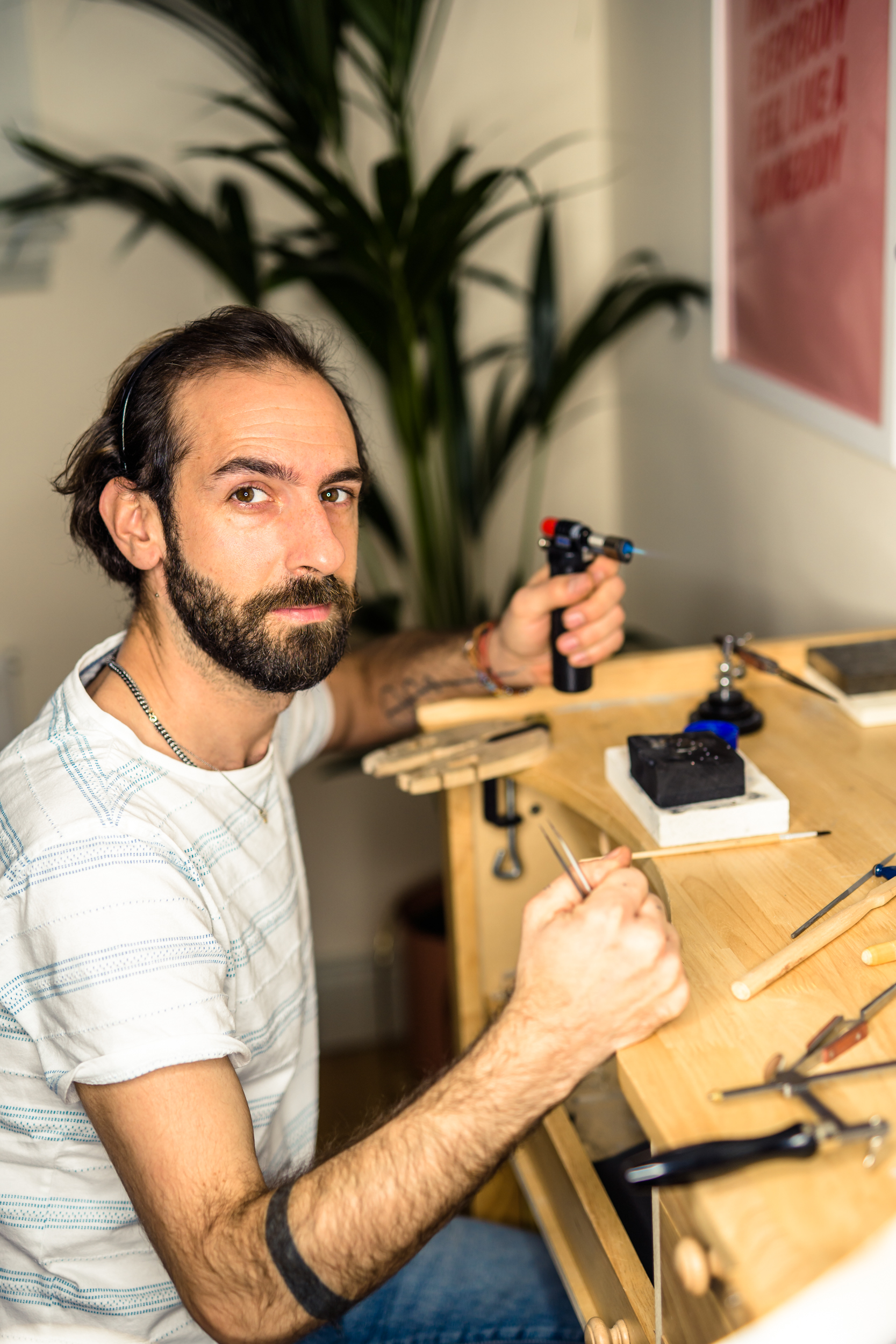 £79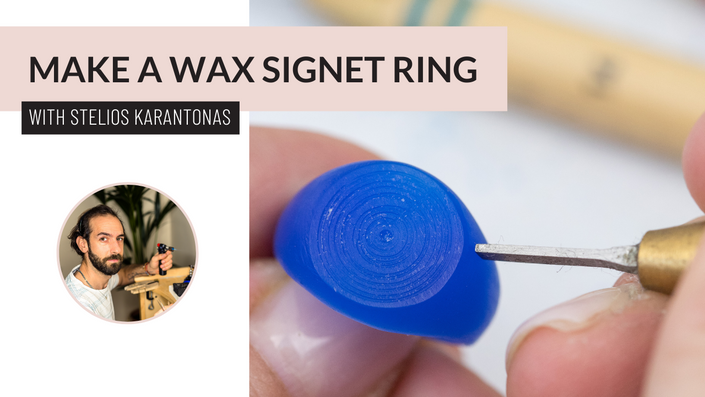 Make a Wax Signet Ring
Learn how to make a signet ring from wax which can be cast into any metal in this FREE mini-course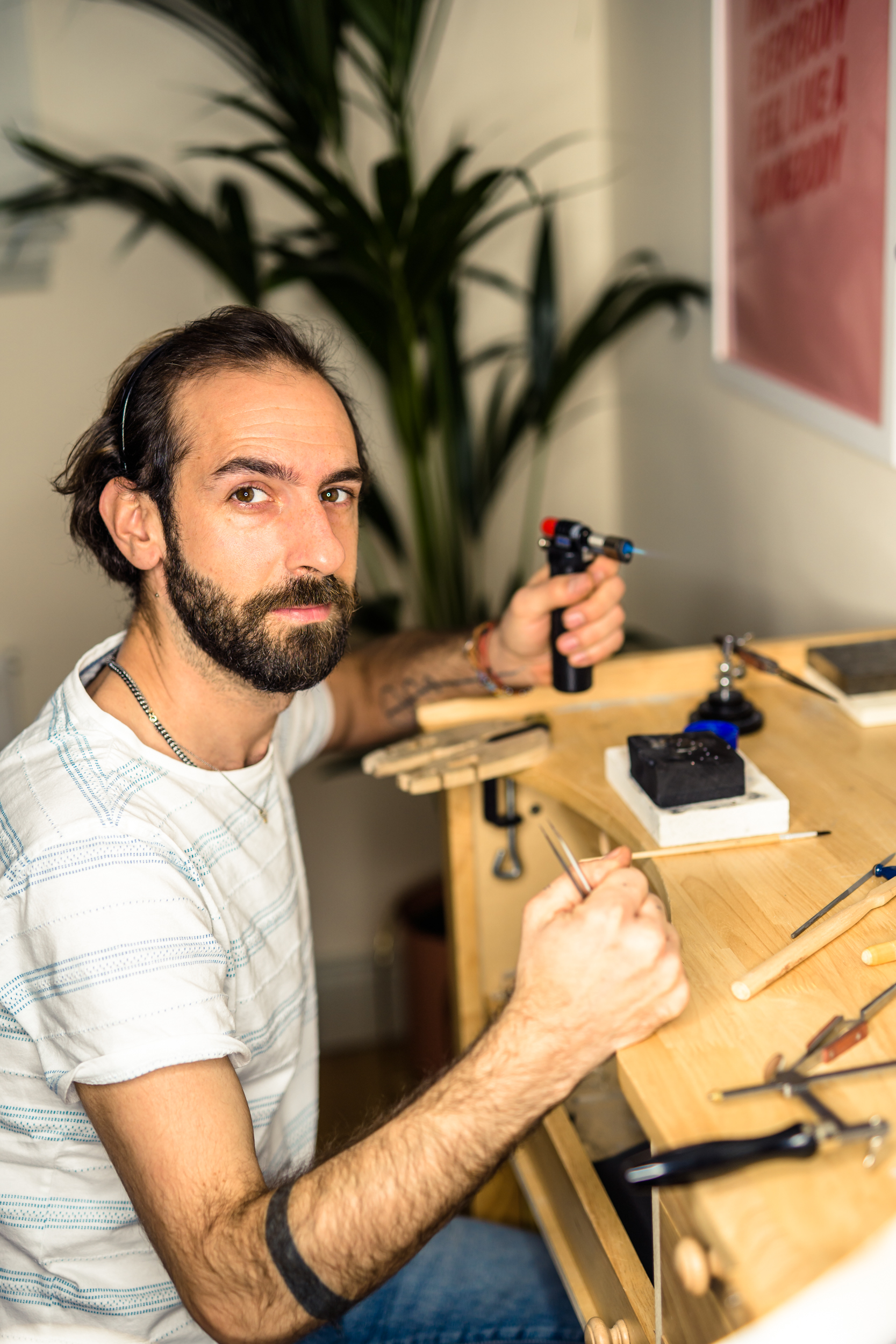 FREE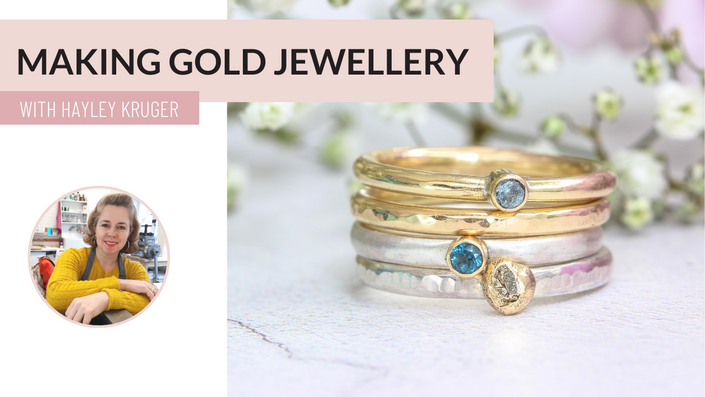 Making Gold Jewellery
Learn to make professional gold jewellery from start to finish with this wonderful progression course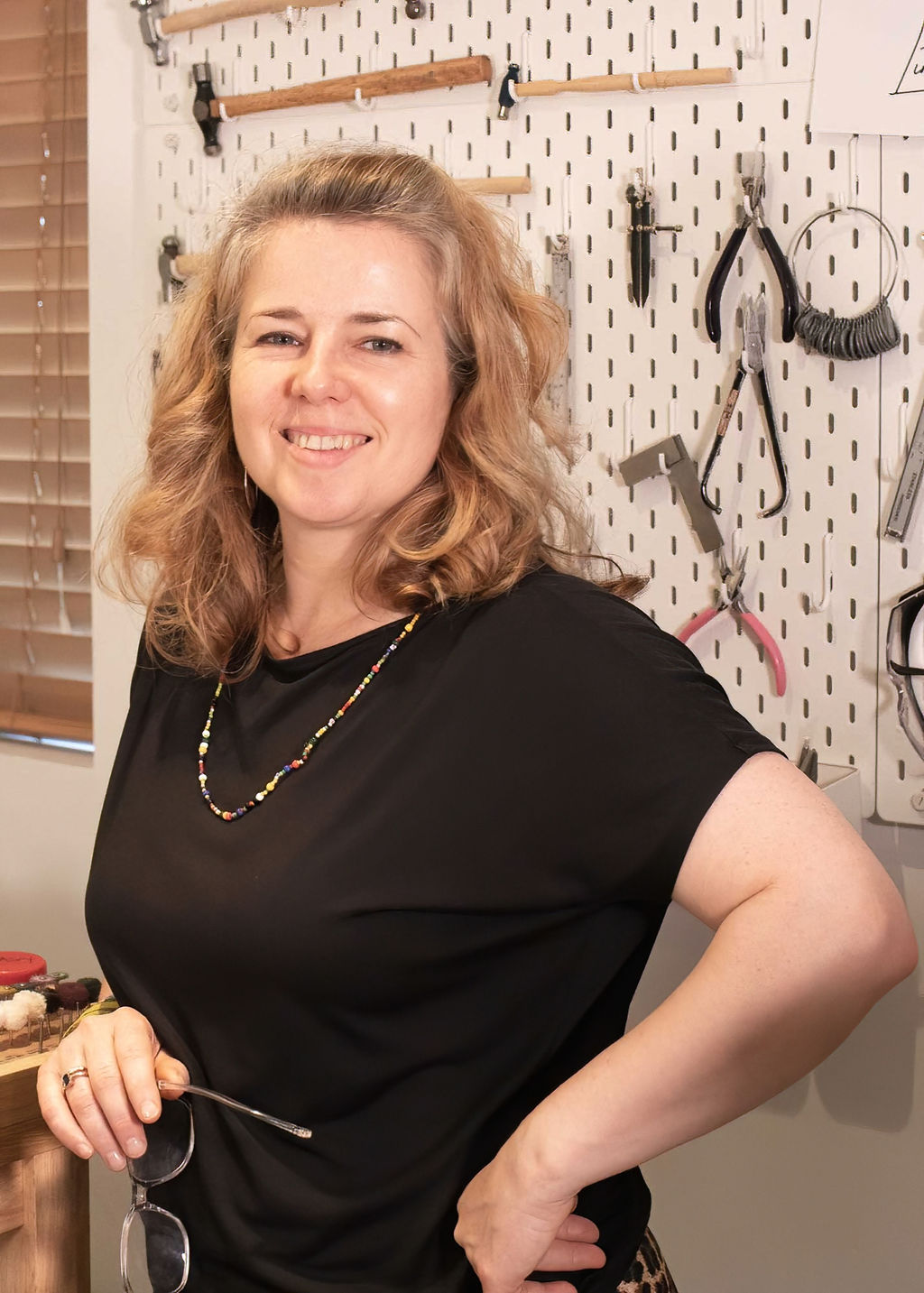 £79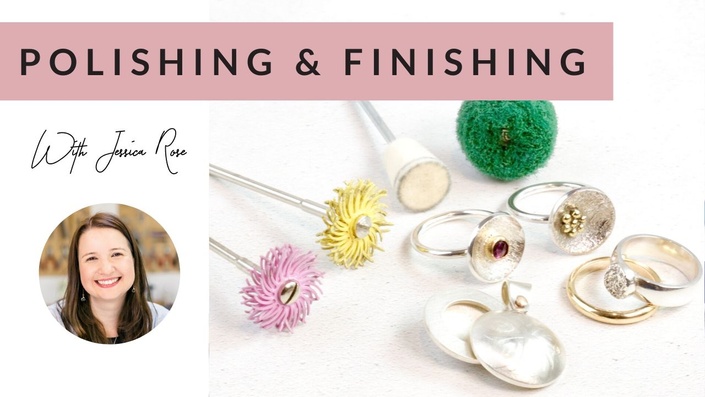 Polishing and Finishing
Learn how to perfect your matt and high-shine finish by hand or using tools in this in-depth polishing and finishing course for jewellers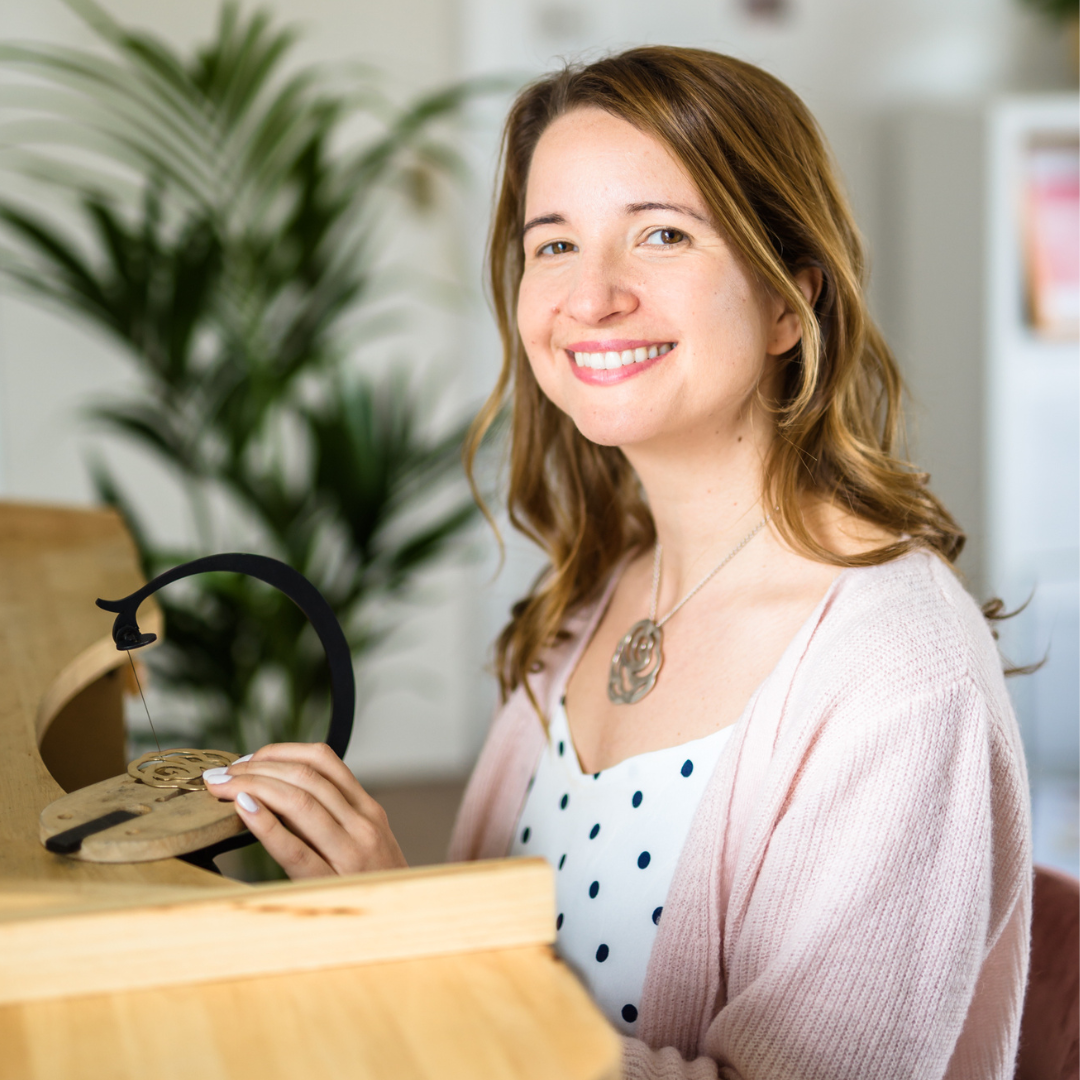 £59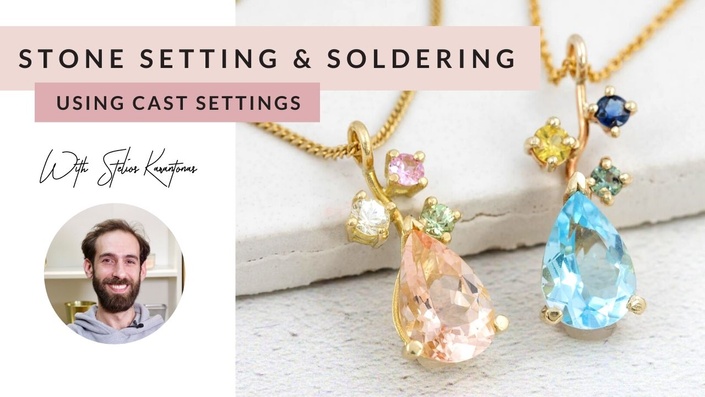 Stone Setting & Soldering: Using Cast Settings
Take your first steps into fine jewellery, using cast settings to create & set stunning designs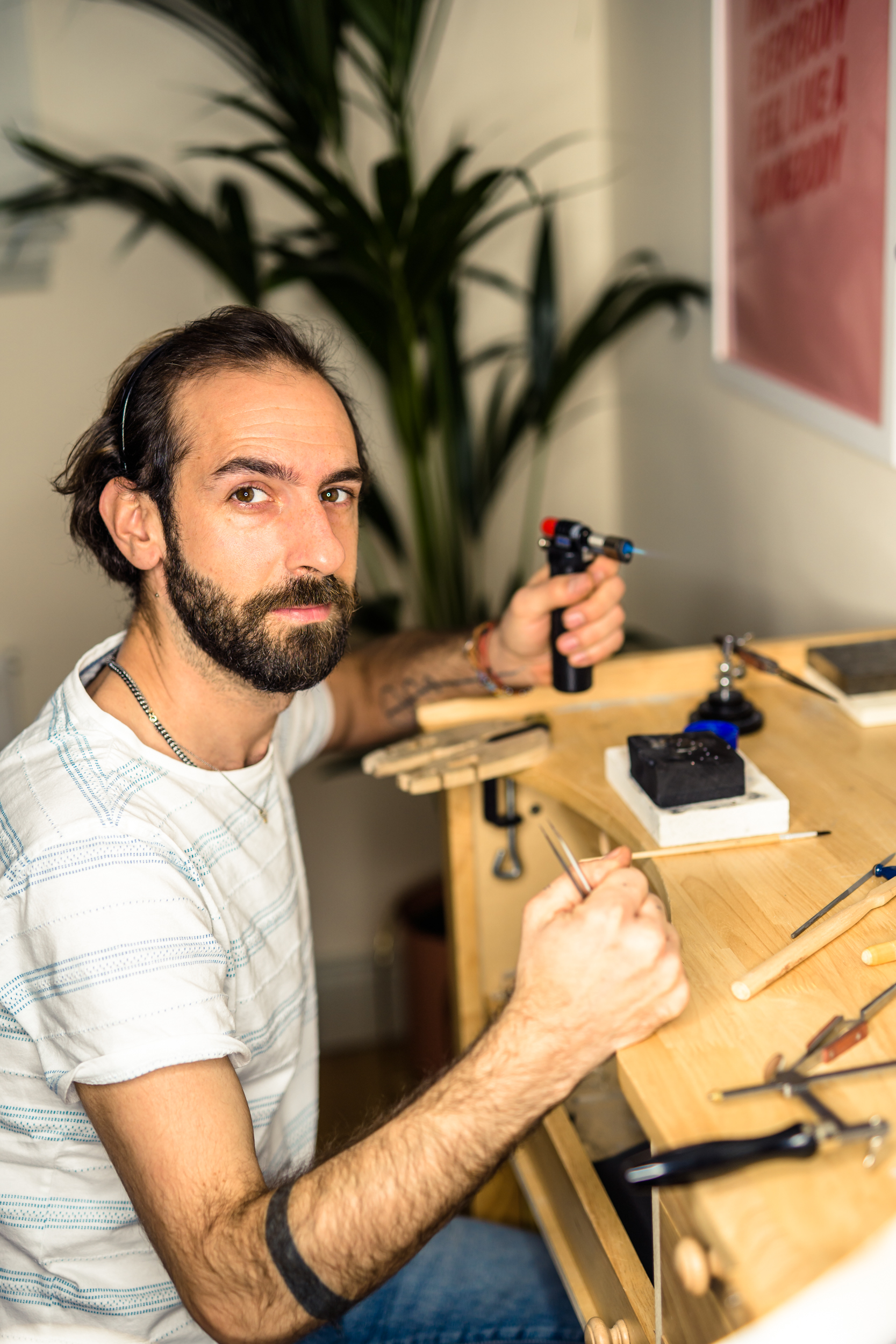 £79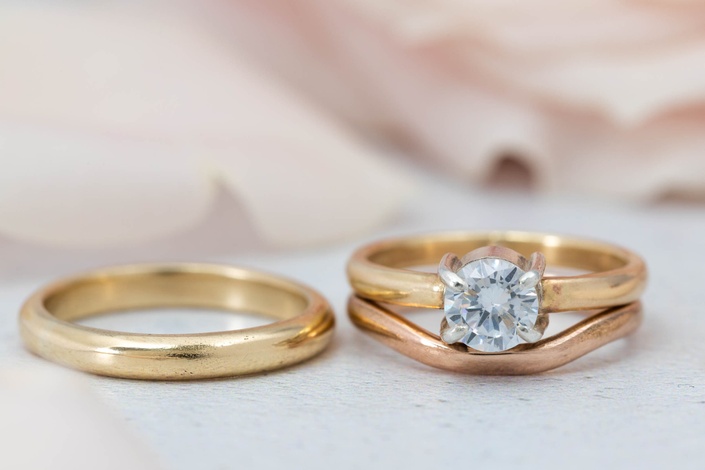 How to Make Wedding Rings
An essential skill for every jeweller to learn, how to make the perfect wedding ring
£79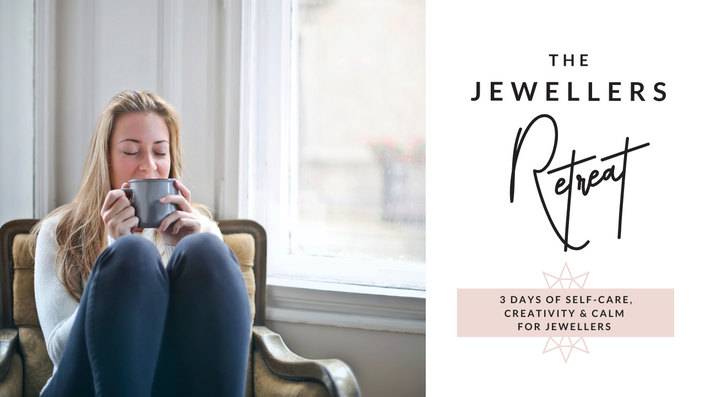 The Jewellers Retreat
3 Days of Self-Care, Creativity & Calm for Jewellers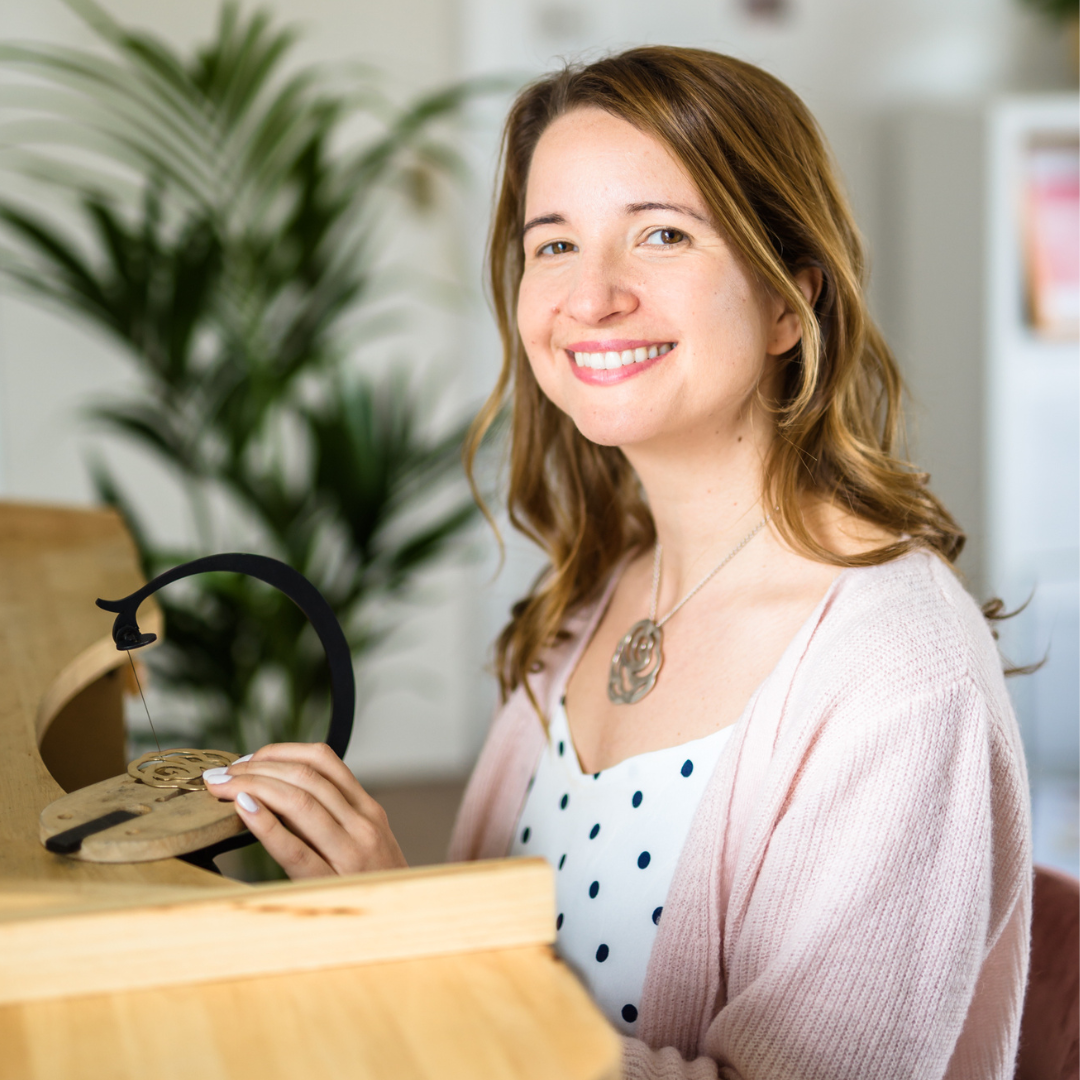 FREE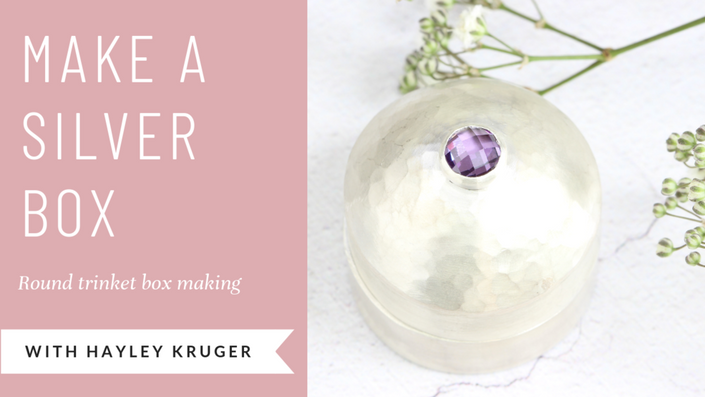 Make A Silver Trinket Box (Advanced Silver Course)
Learn to make a beautiful nesting lid silver trinket box. Great for Developing your Silverwork Skills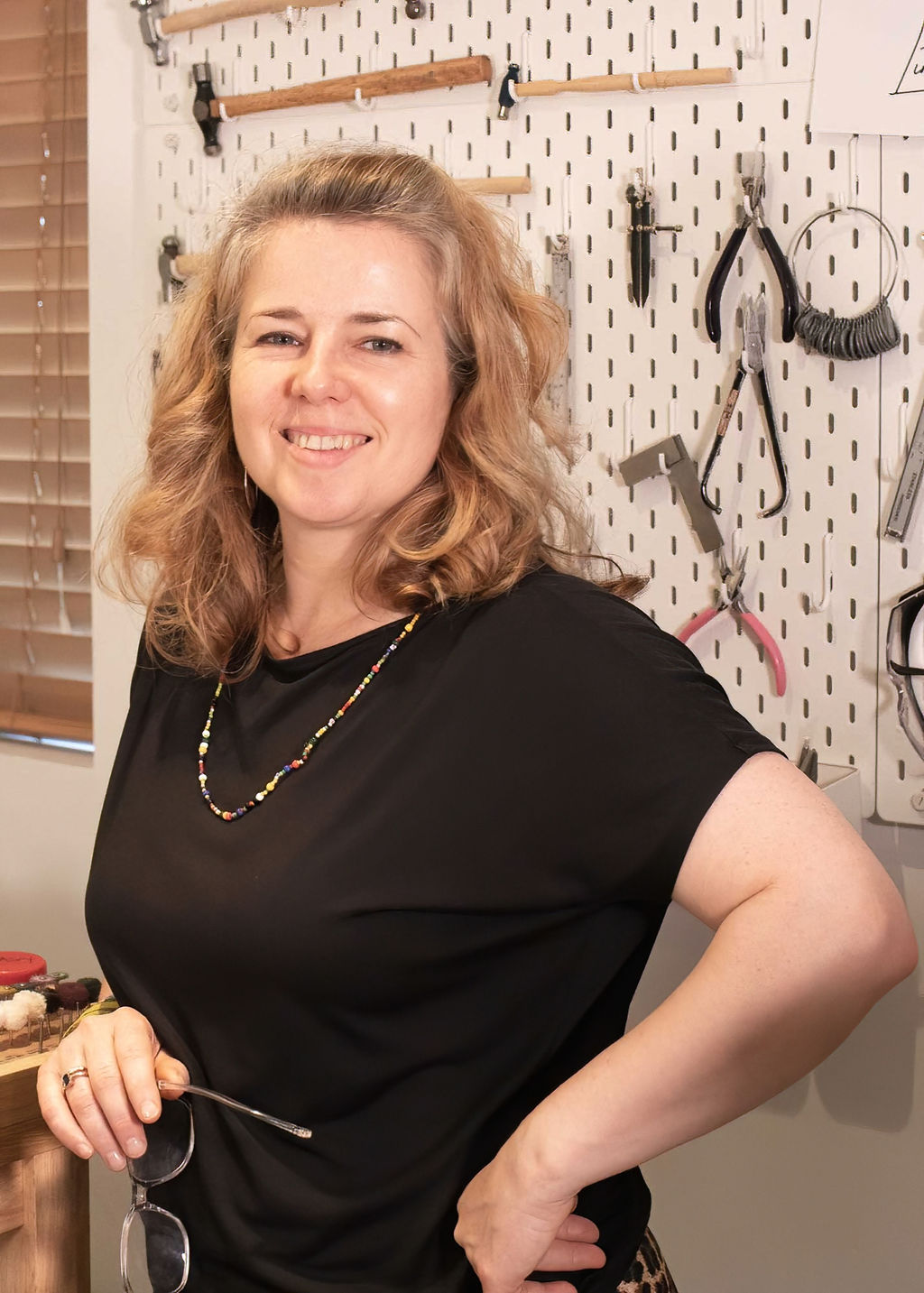 £79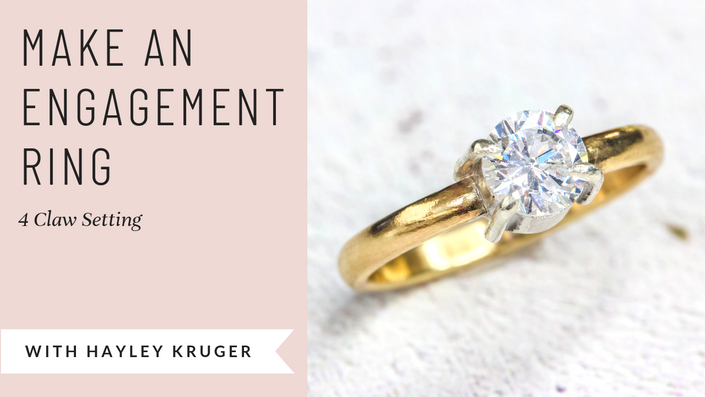 Make an Engagement Ring (4 Claw Setting)
Learn to make a four claw setting engagement ring in this intermediate stone setting course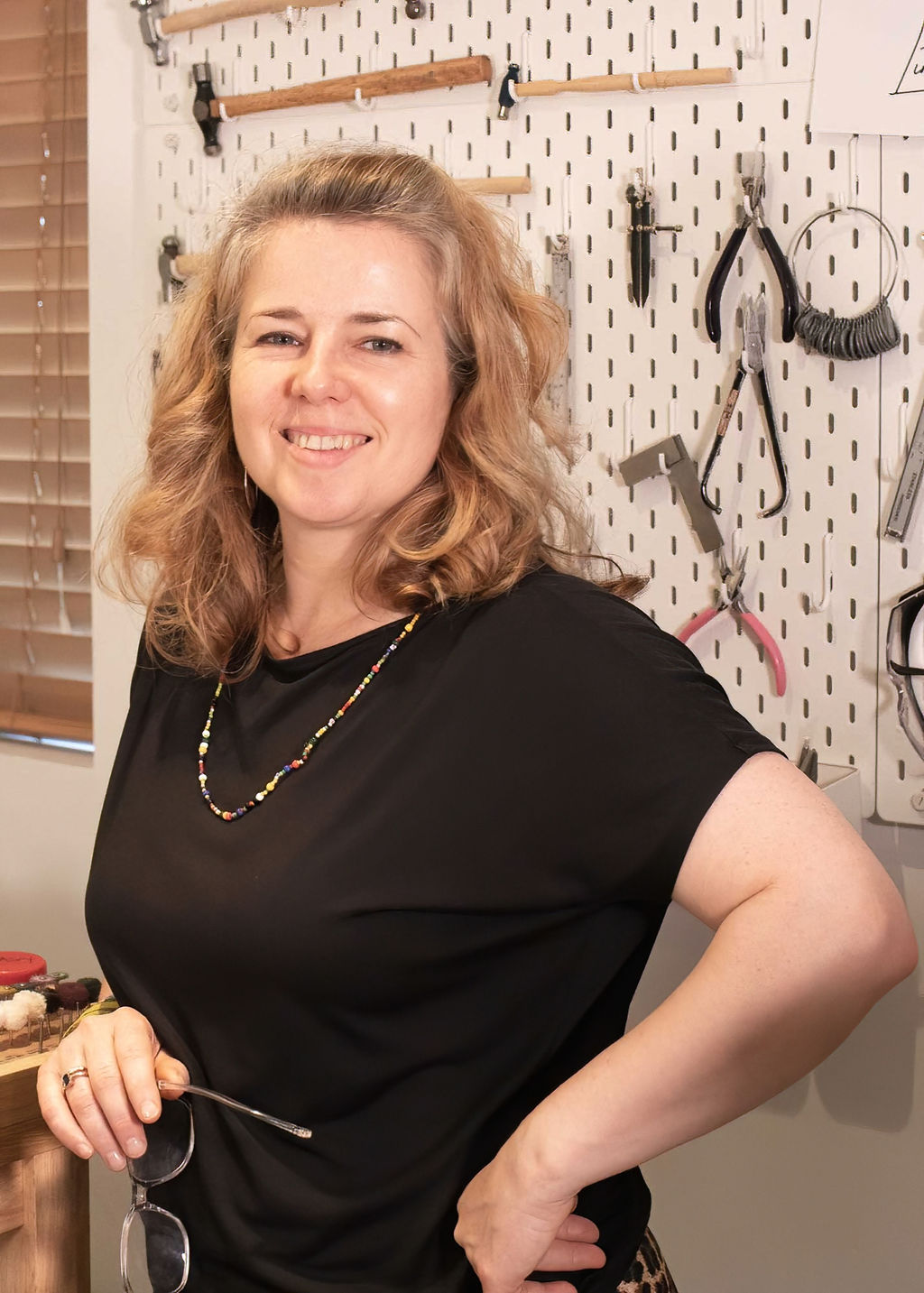 £79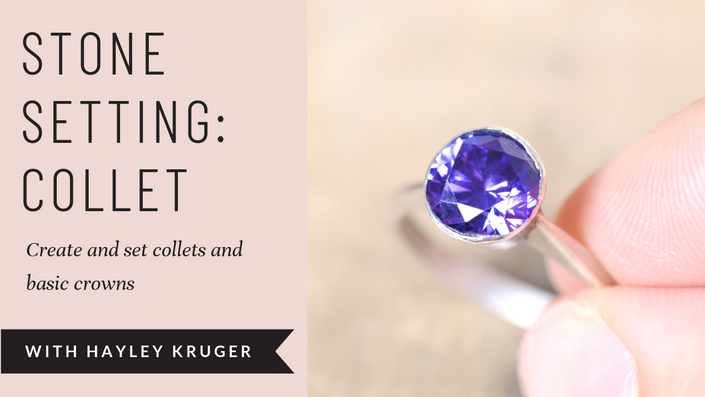 Stone Setting: Collet Setting
Learn two intermediate ways to set diamond shaped stones into metal: Collet and Crown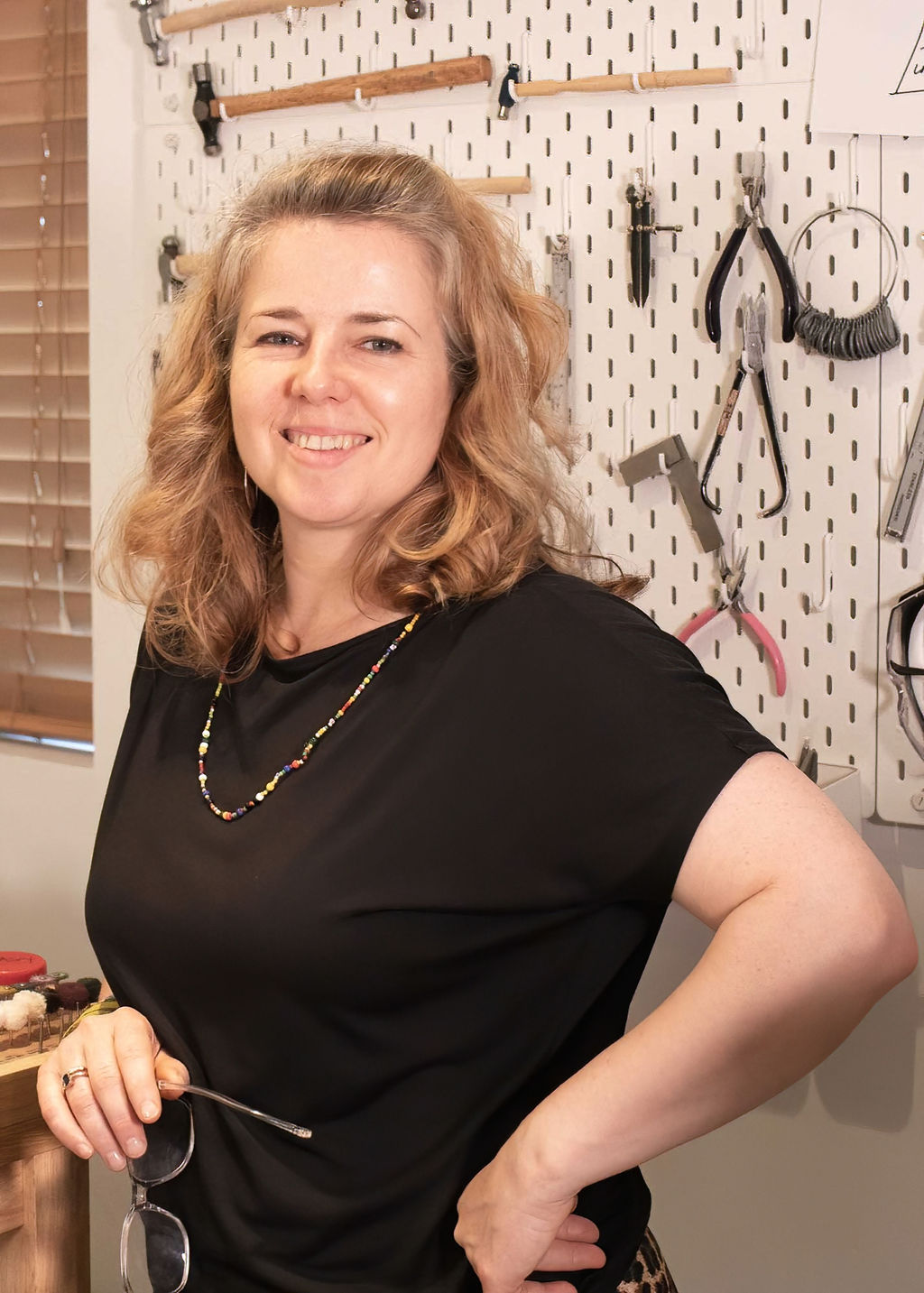 £79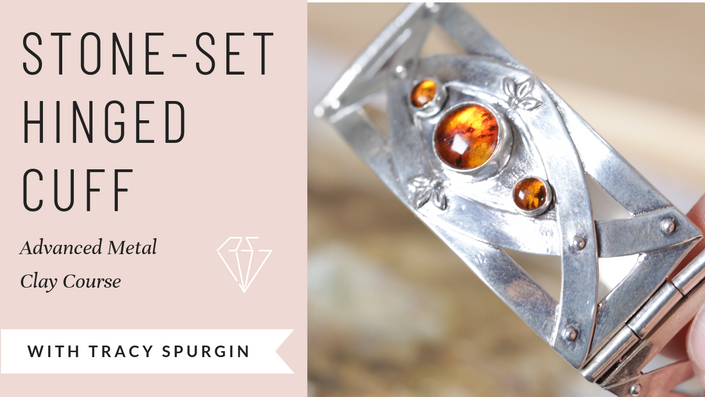 Stone Set Hinged Cuff
Learn a whole range of techniques in one project, hinges, stone setting, bracelet making and more in this advanced metal clay course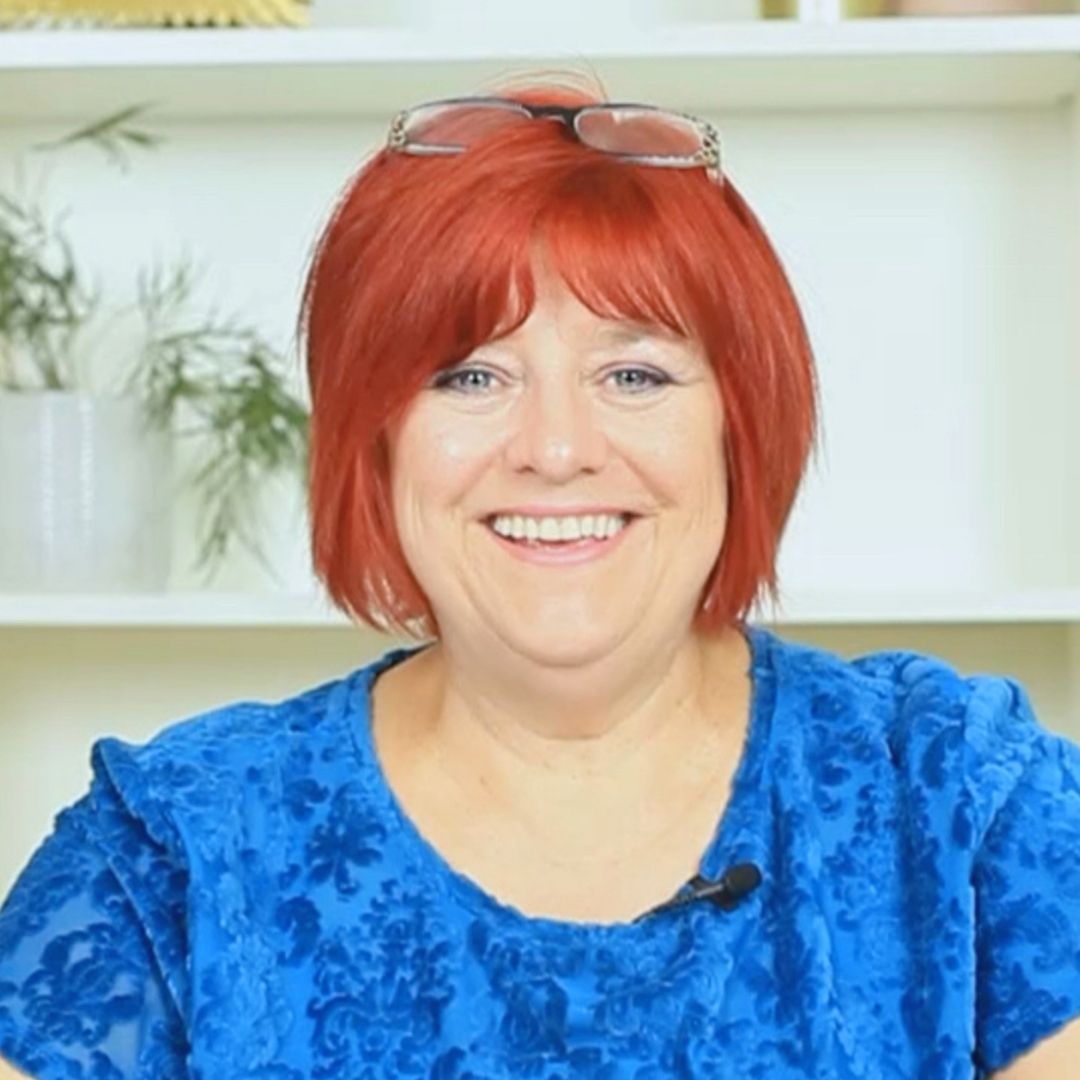 £79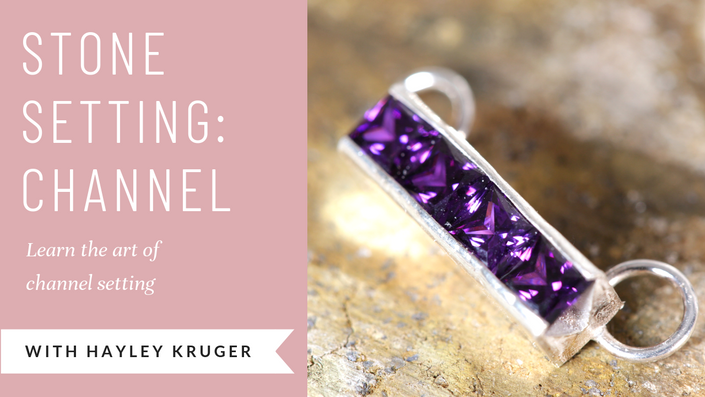 Stone Setting: Channel Setting
Learn how to set a basic channel setting in silver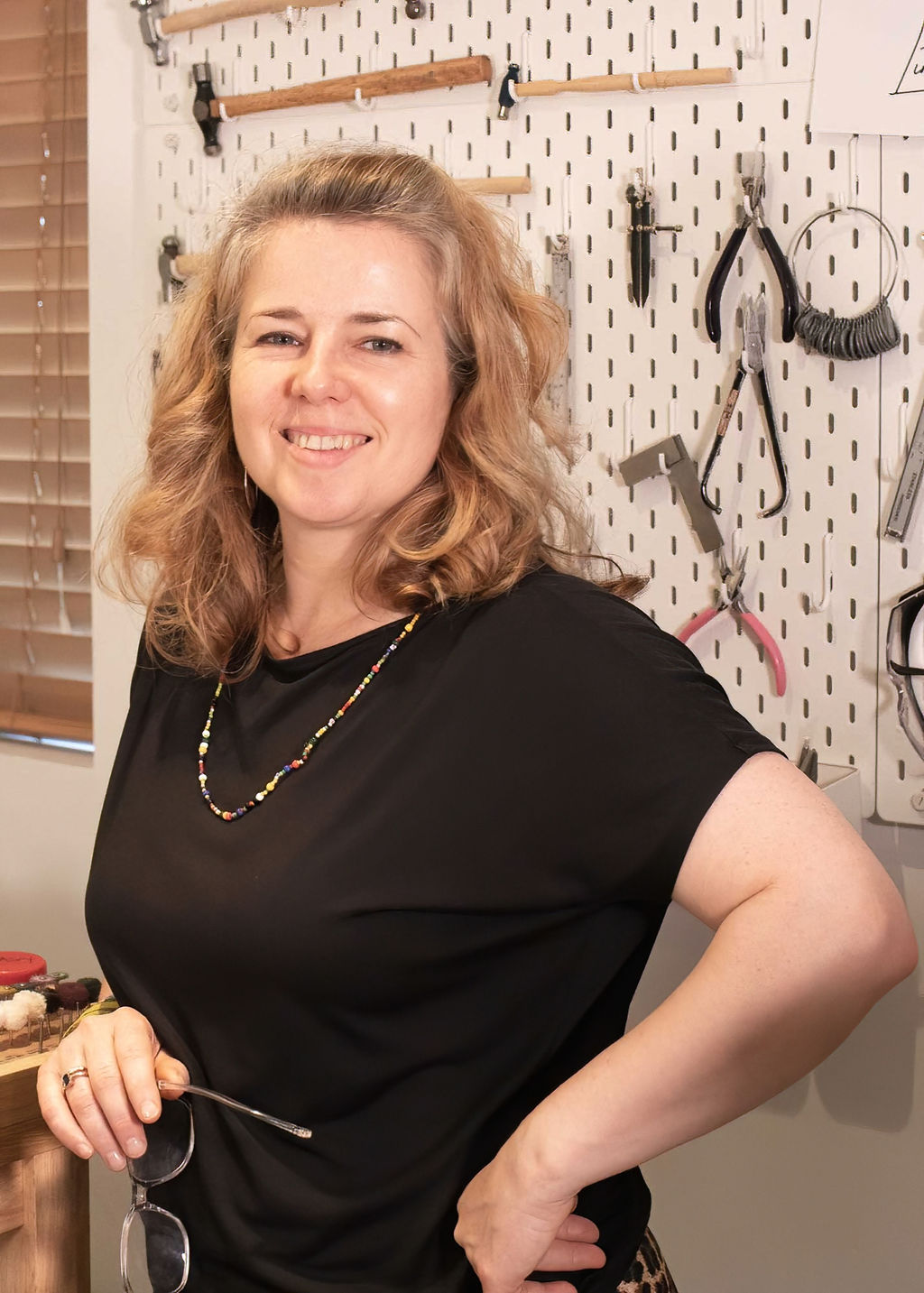 £79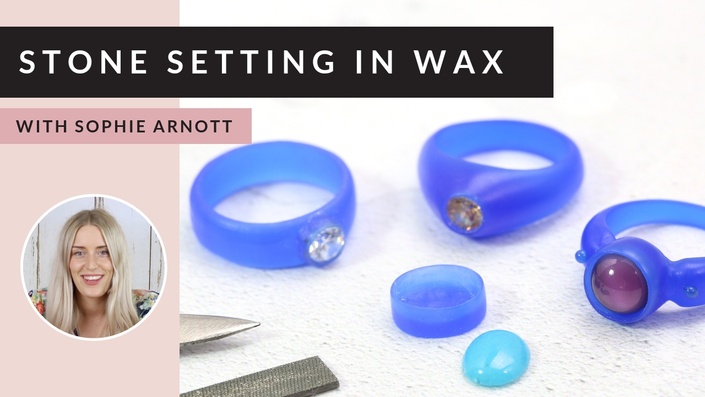 Stone Setting in Wax
Learn to set two types of stone in wax: brilliant cut and cabochons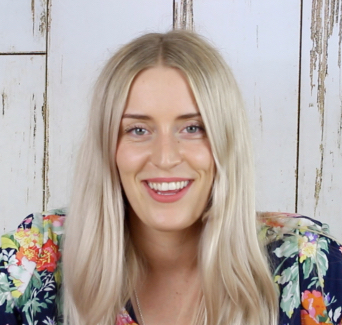 £79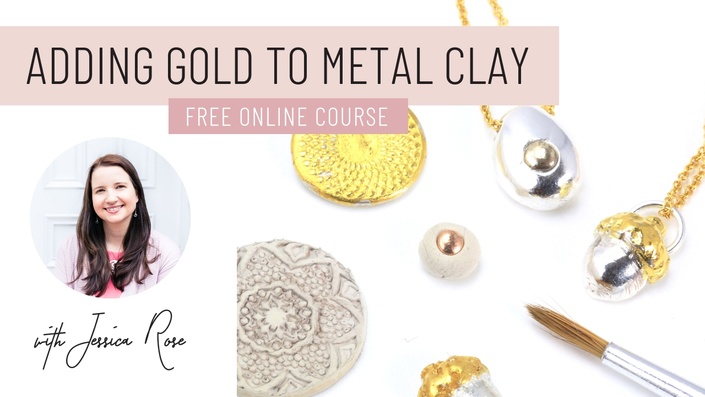 Adding Gold to Metal Clay
Learn three great techniques for adding gold to your work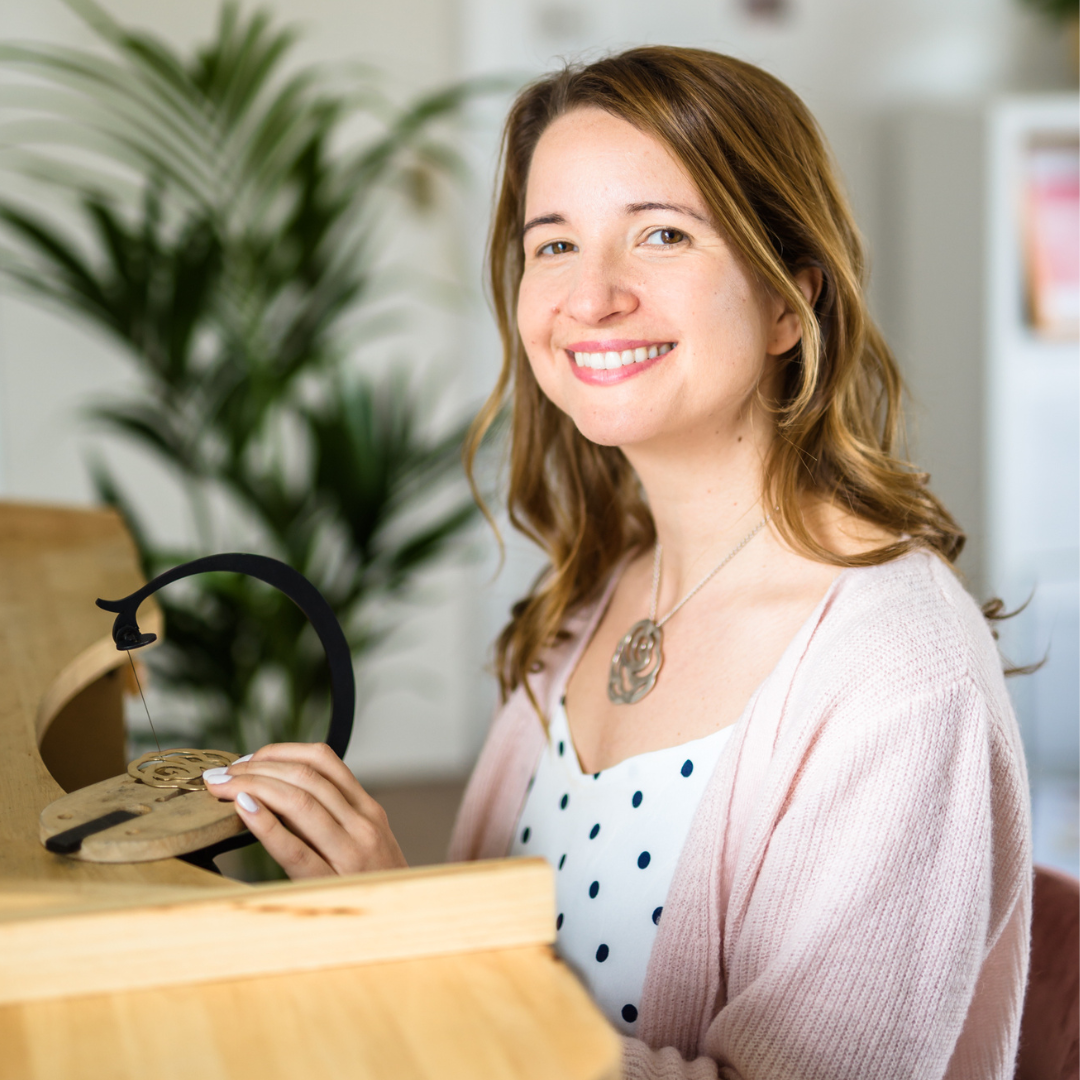 FREE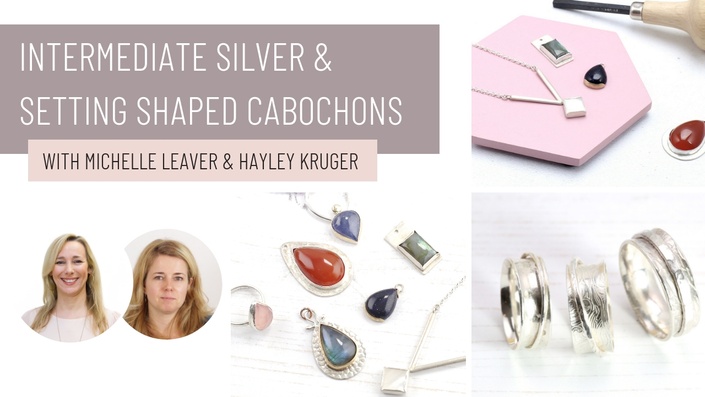 Intermediate Silver and Setting Shaped Cabochons
Take your silver jewellery skills up a level learning to make spinner rings, domed pieces and set beautiful shaped cabochon stones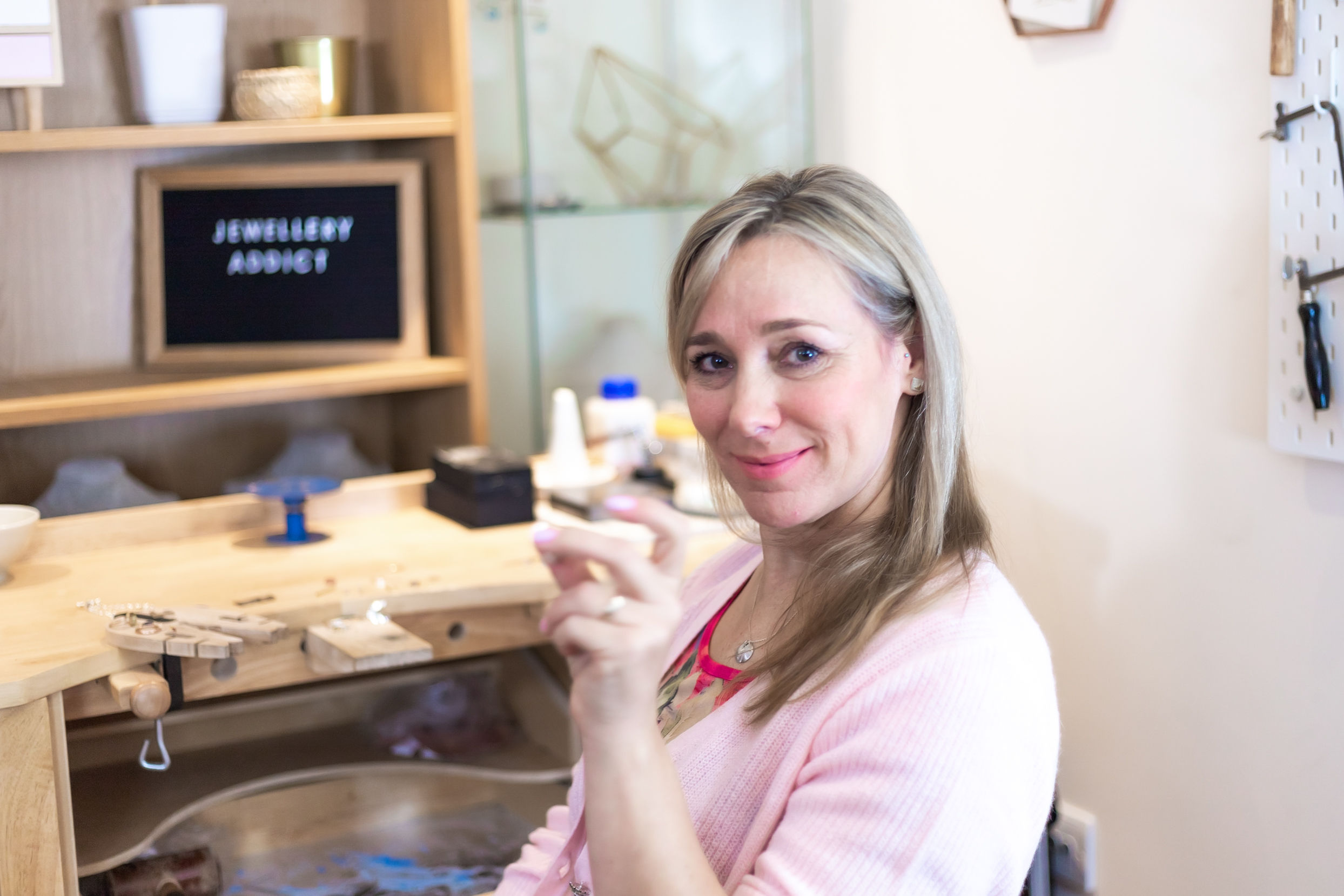 £119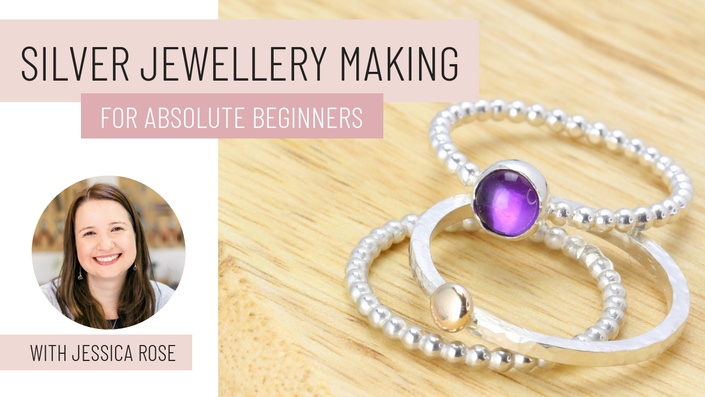 Silver Jewellery Making for Absolute Beginners FREE course
Get started making silver jewellery including the tools to use, how to make a stacking ring and bar necklace.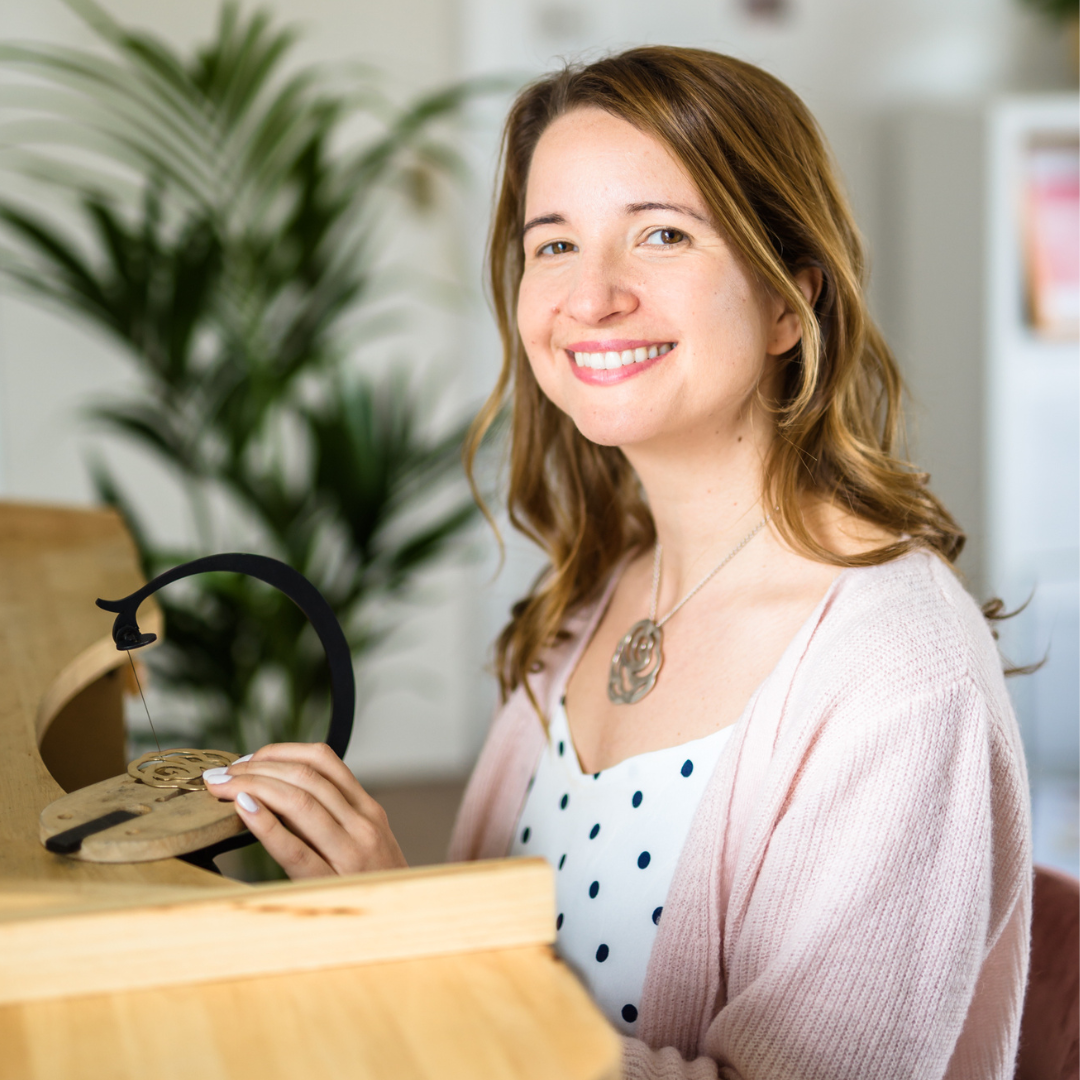 FREE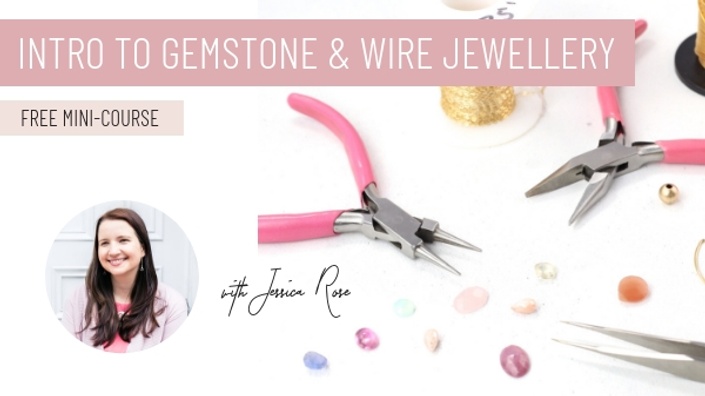 Intro to Gemstone and Wire Jewellery: Free Mini-Course
Learn to make simple necklaces, stacking bracelets and hooped earrings in this FREE beginners course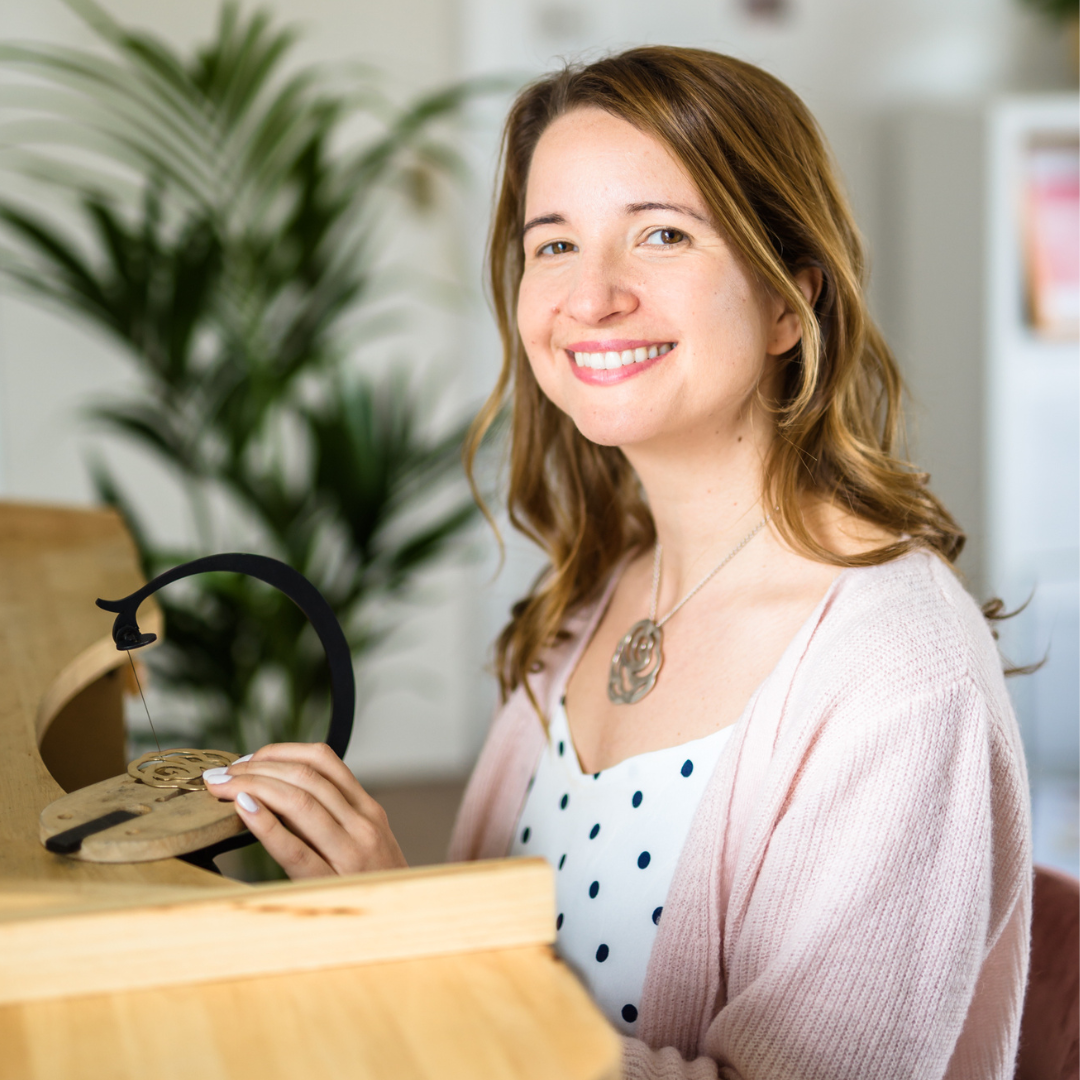 FREE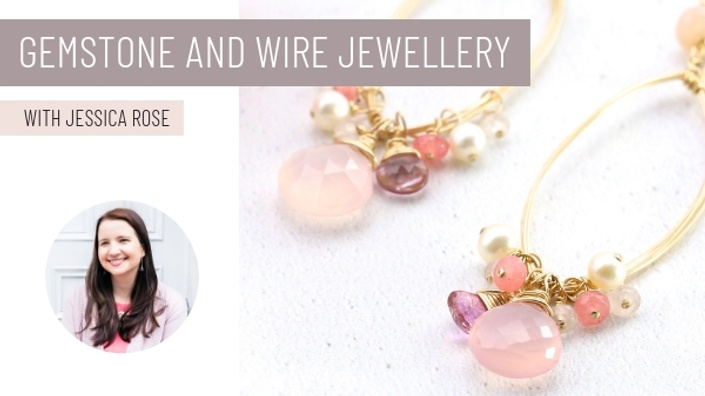 Gemstone and Wire Jewellery
Learn to make stunning gemstone and wire jewellery from home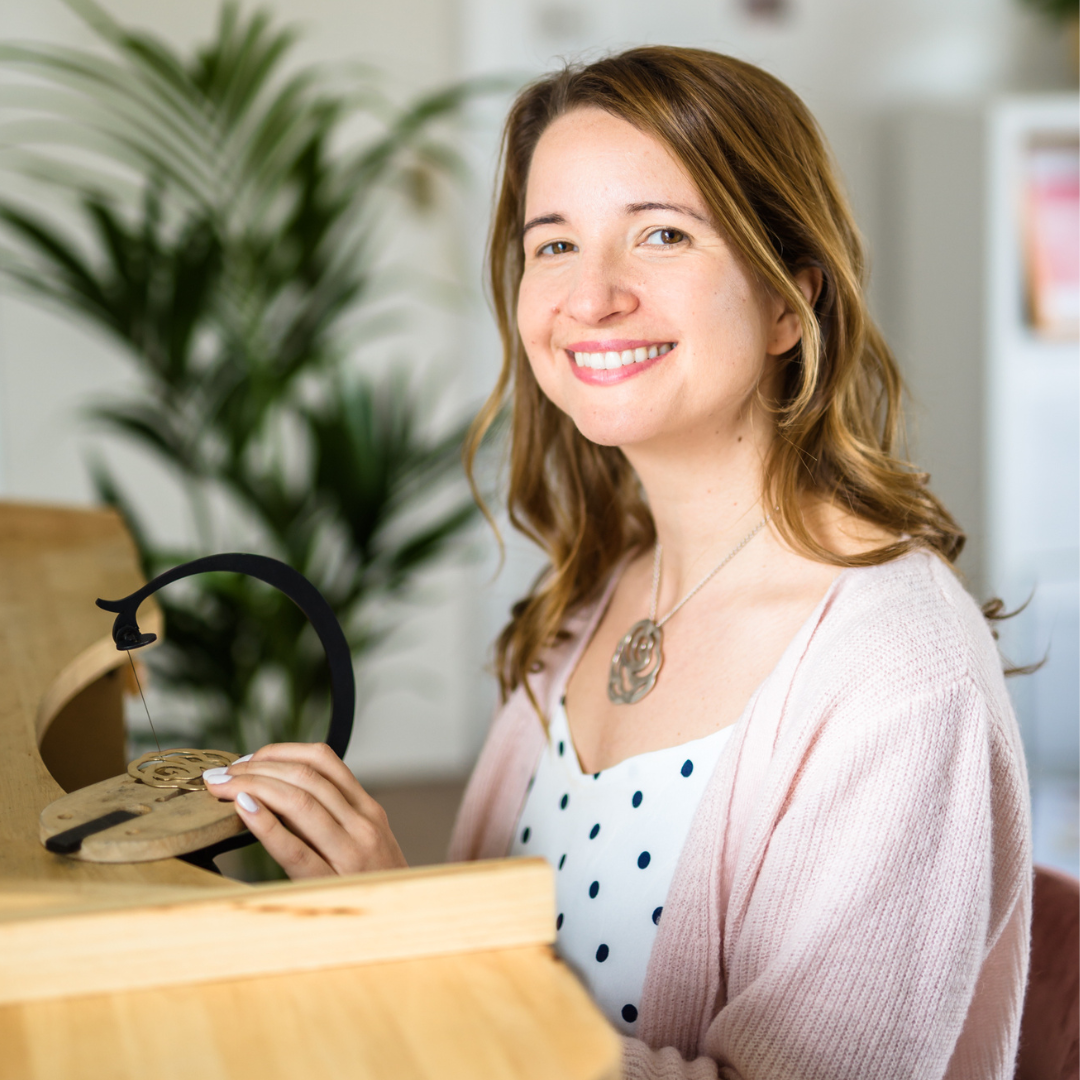 £25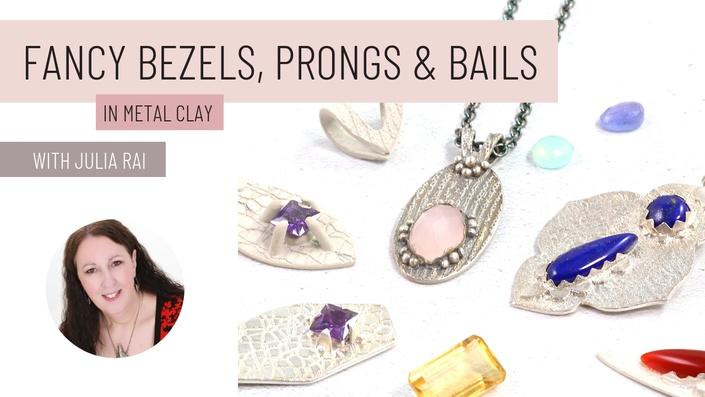 Fancy Bezels, Prongs and Bails in Metal Clay (Advanced)
Learn to set stones with hand made prongs and fancy bezels in metal clay with expert tutor Julia Rai
£79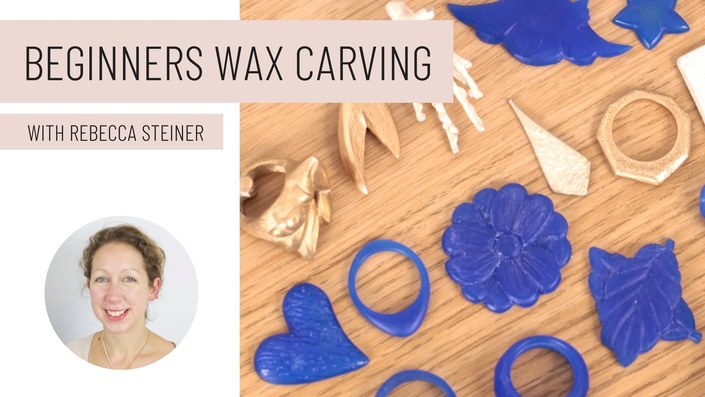 Beginners Wax Carving
Learn to make professional wax carved jewellery from scratch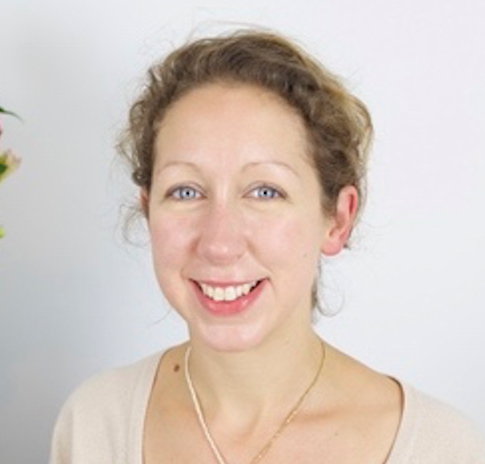 £79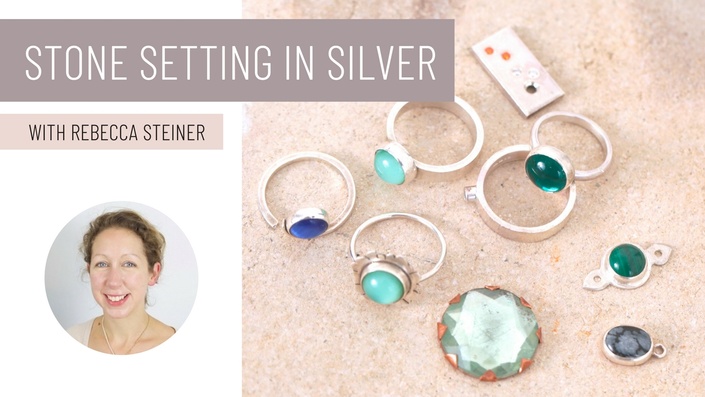 Stone Setting in Silver Jewellery
Learn three beautiful stone setting techniques: cabochon, tube and gypsy settings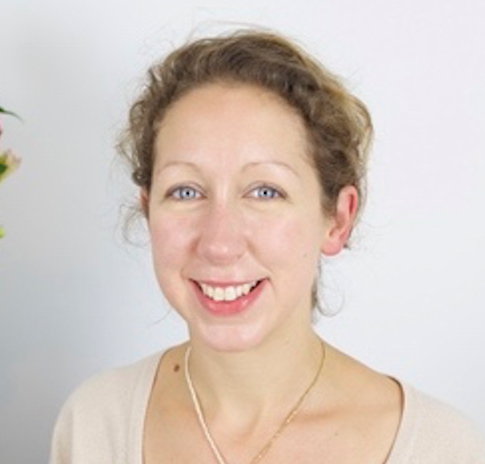 £99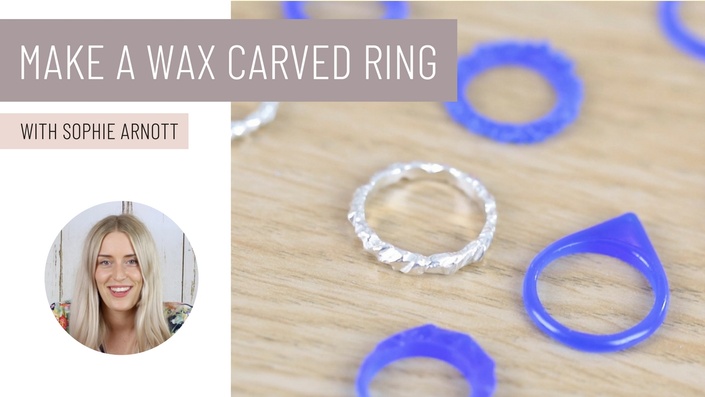 Make a Wax Carved Ring
The Perfect Introduction to Wax Carving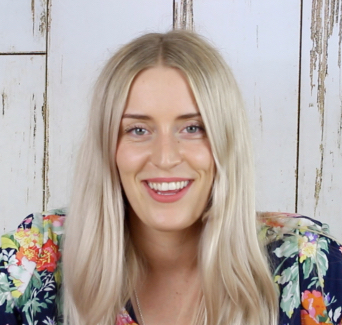 FREE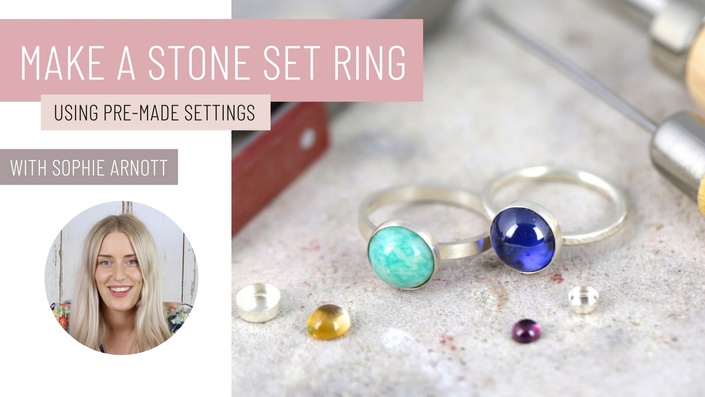 Make a Stone Set Ring: Using Pre-Made Settings
The Perfect Introduction to Stone Setting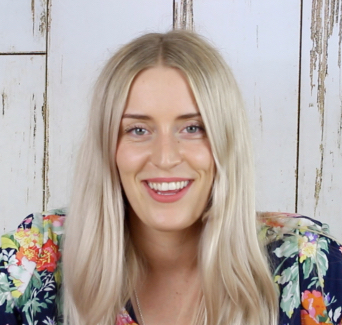 FREE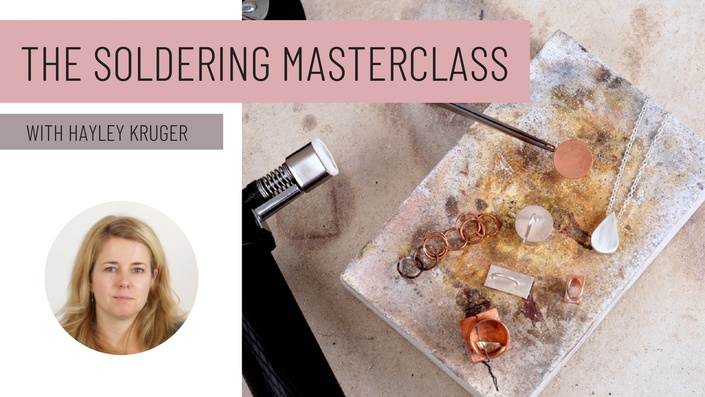 The Soldering Masterclass
Master the art of soldering with our expert Hayley Kruger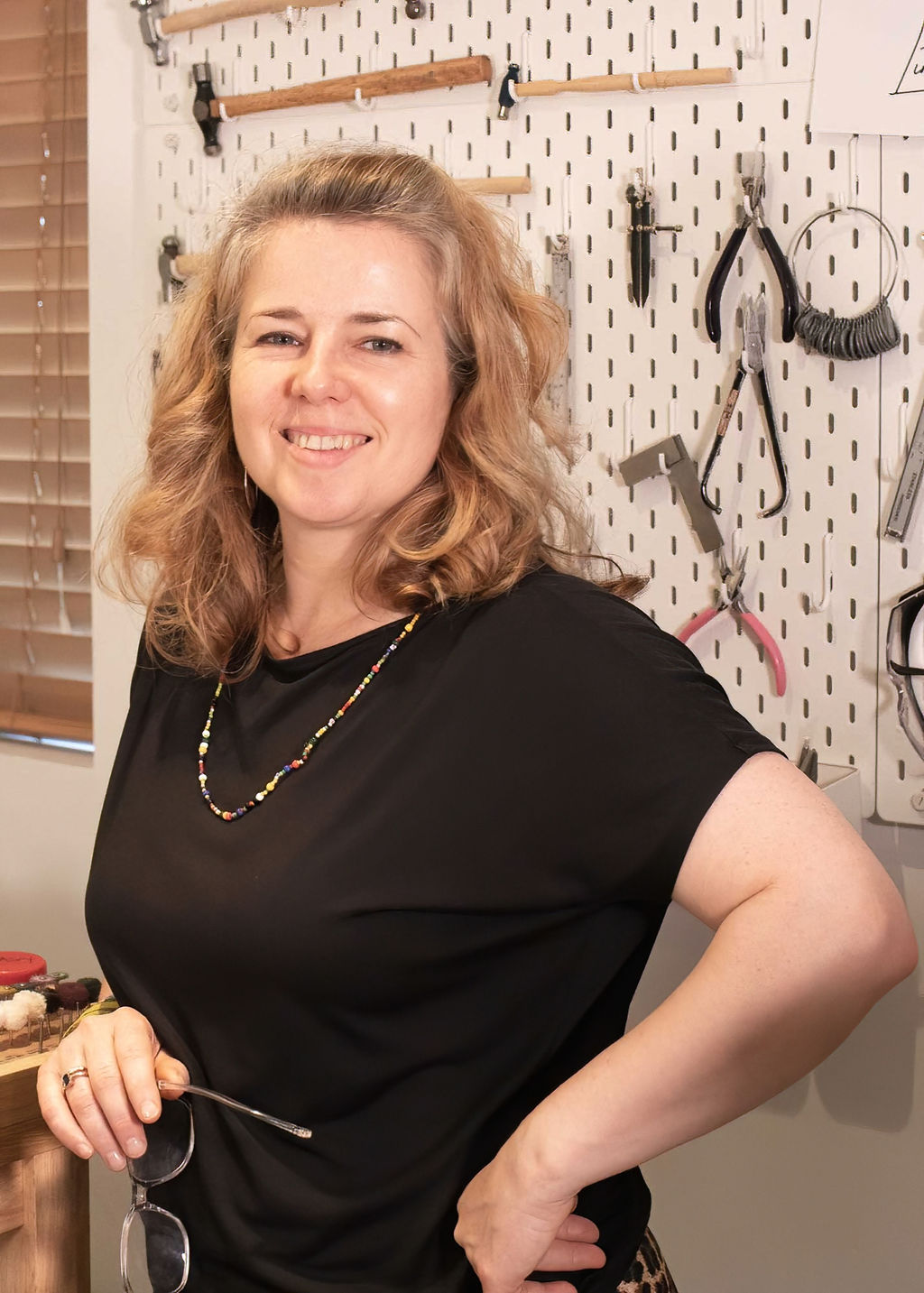 £79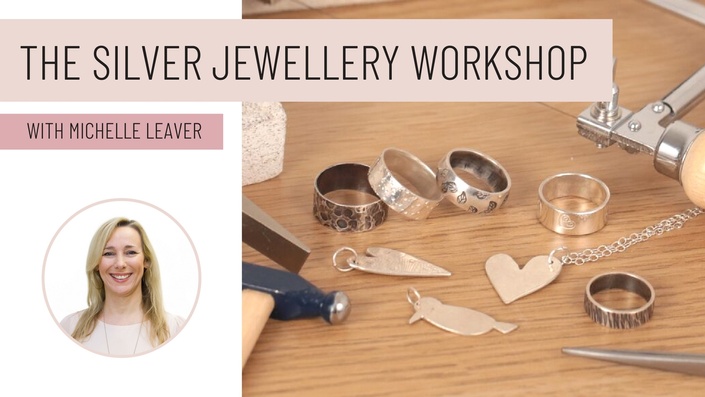 The Silver Jewellery Workshop
Make soldered silver rings, pendants and charms from home with this complete starter course in silversmithing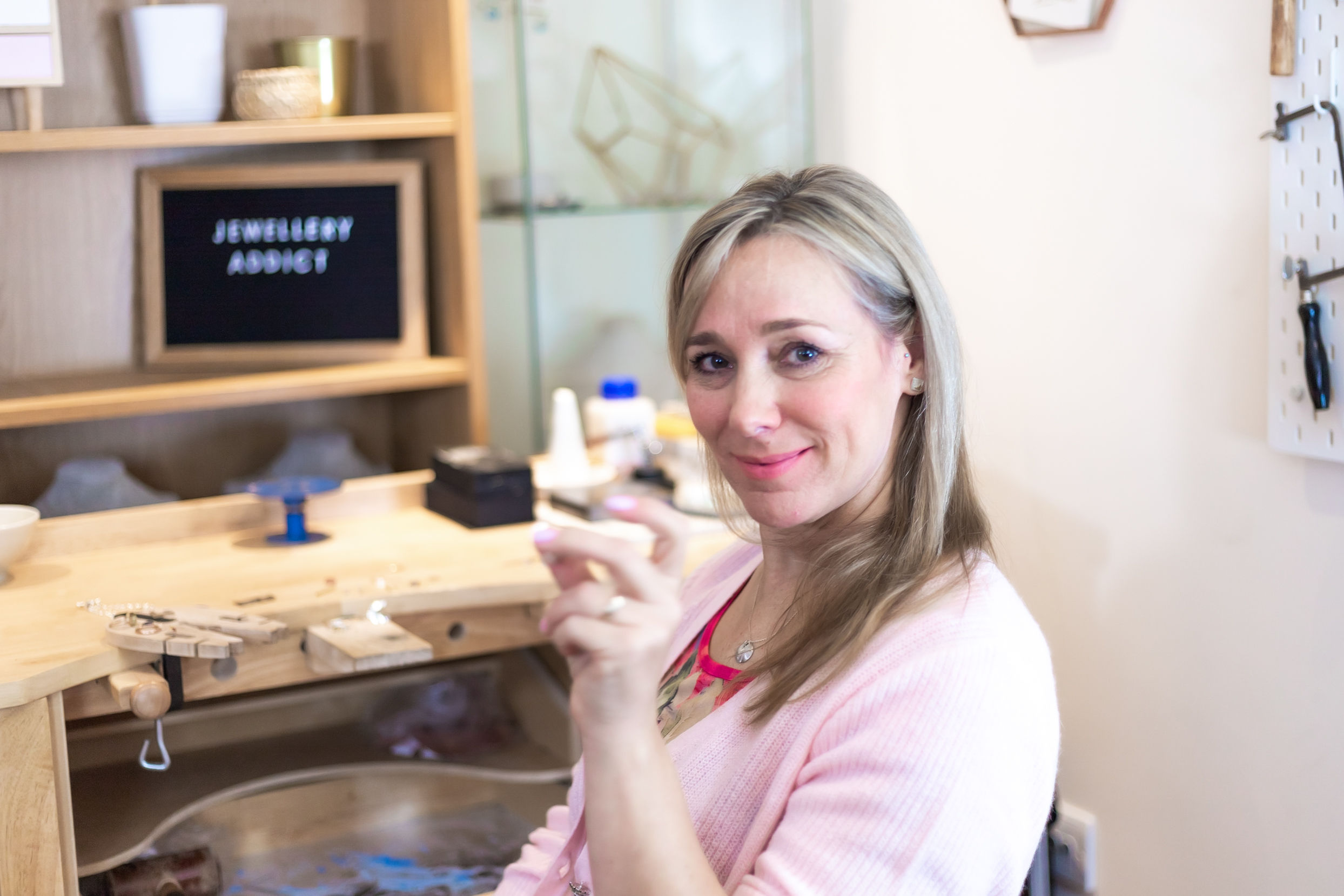 £89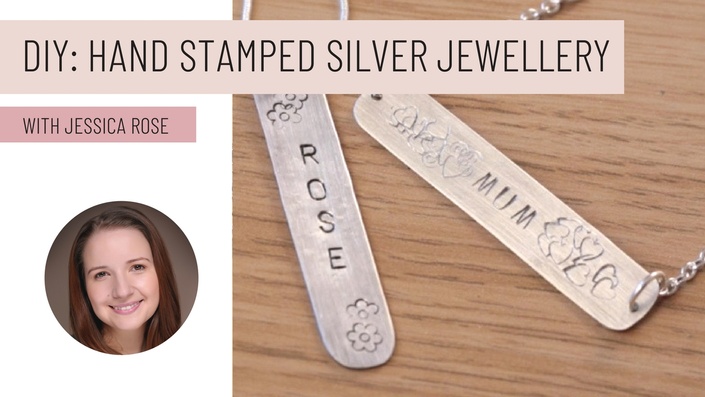 Hand Stamped Silver Jewellery
Learn to make personalised silver hand stamped jewellery in this 30 minute FREE tutorial with Jessica Rose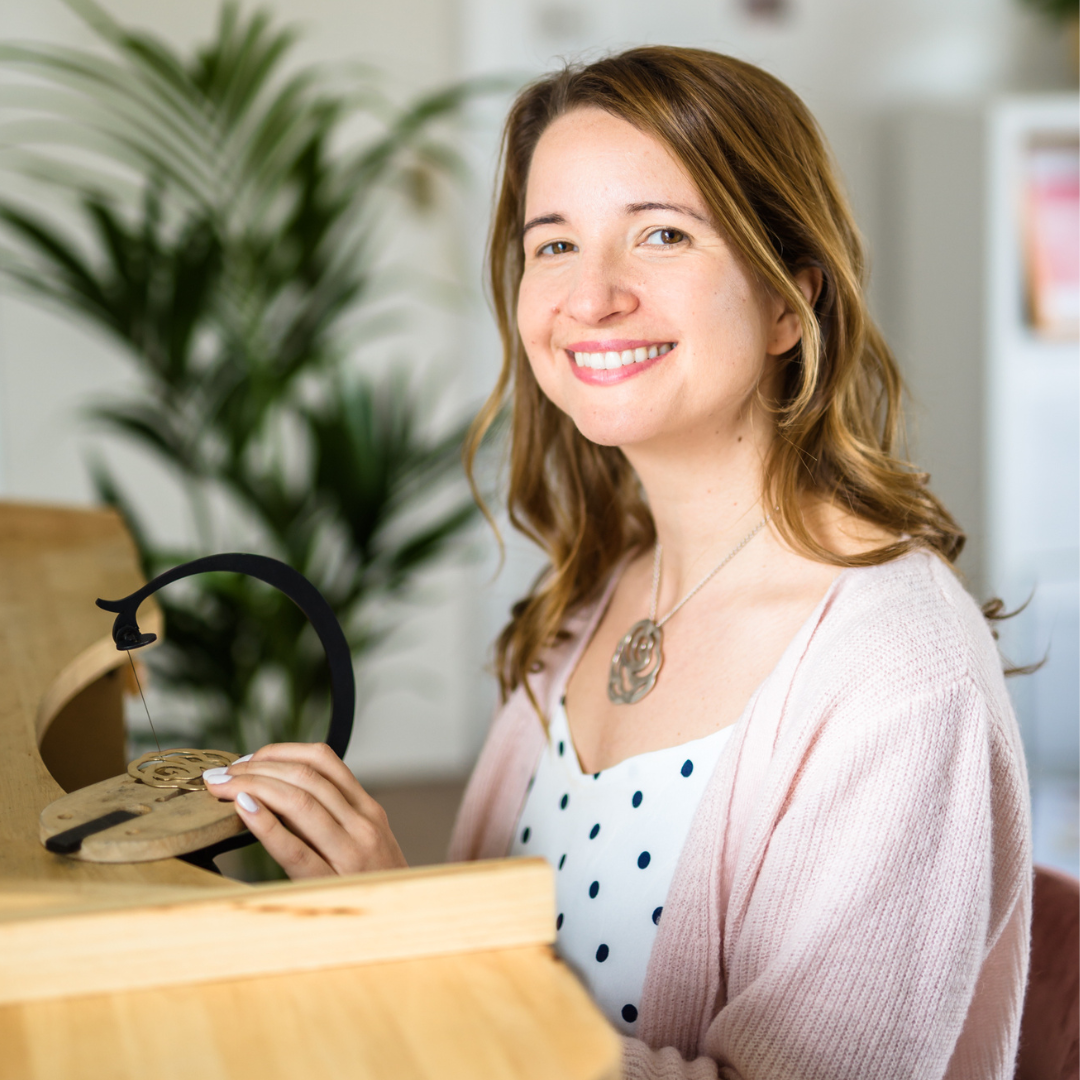 FREE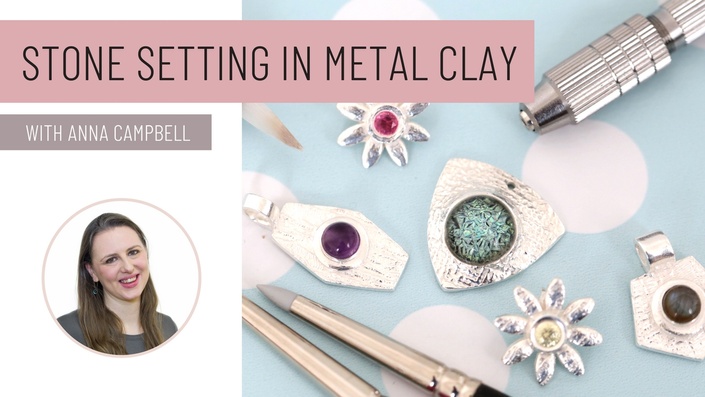 Stone Setting In Metal Clay (Torch Fire Techniques)
Learn how to set CZ stones, glass and cabochon settings for natural stones all with basic torch firing techniques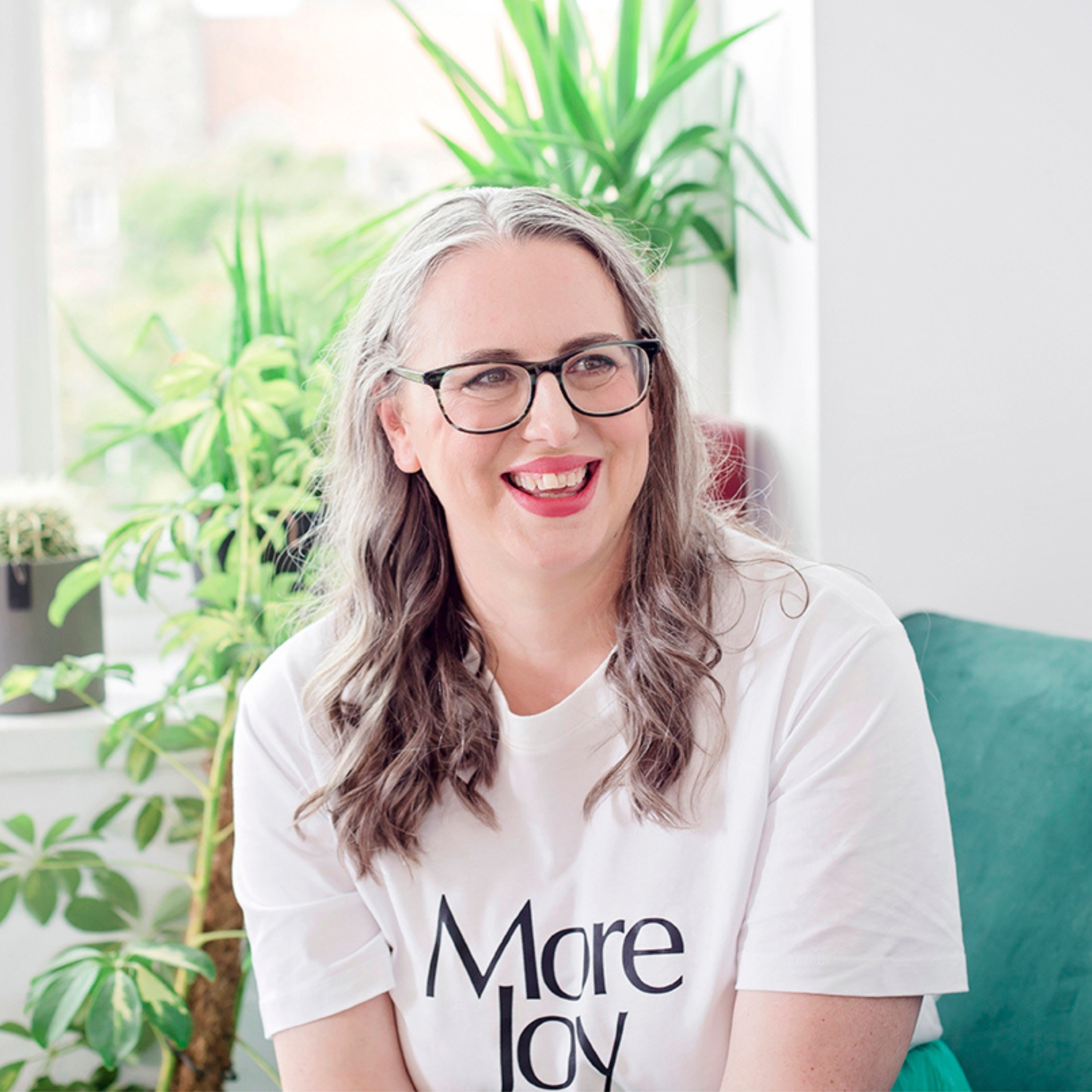 £79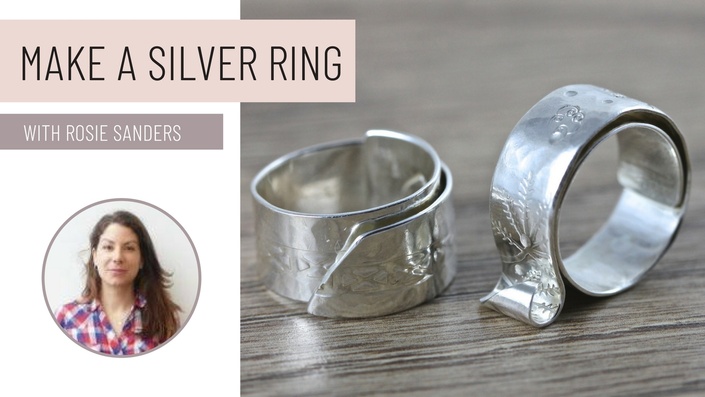 Make a Silver Ring
Yes, you really can make your own silver ring from home! Learn how with this brilliant beginners class
£45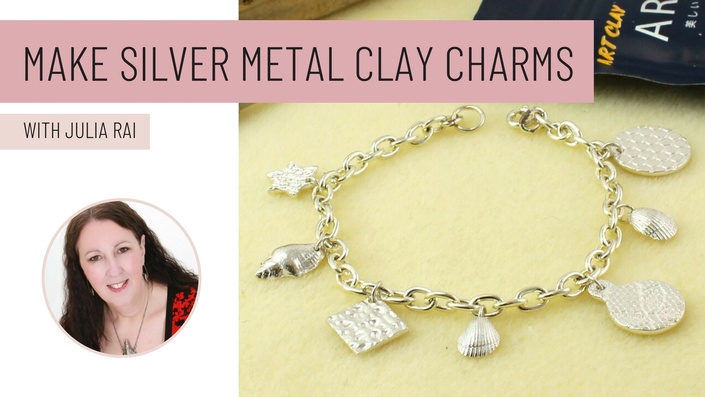 Make Silver Metal Clay Charms
Make beautiful solid silver jewellery from home with this beginners metal clay course from Julia Rai
£25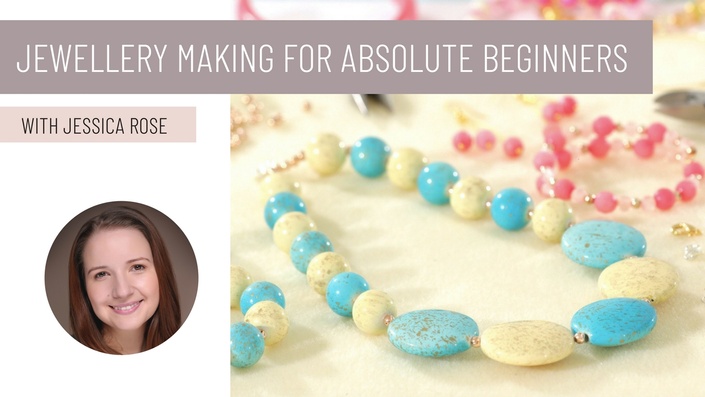 Jewellery Making for Absolute Beginners
A great place to get started - make your own collection of earrings, necklace and bracelets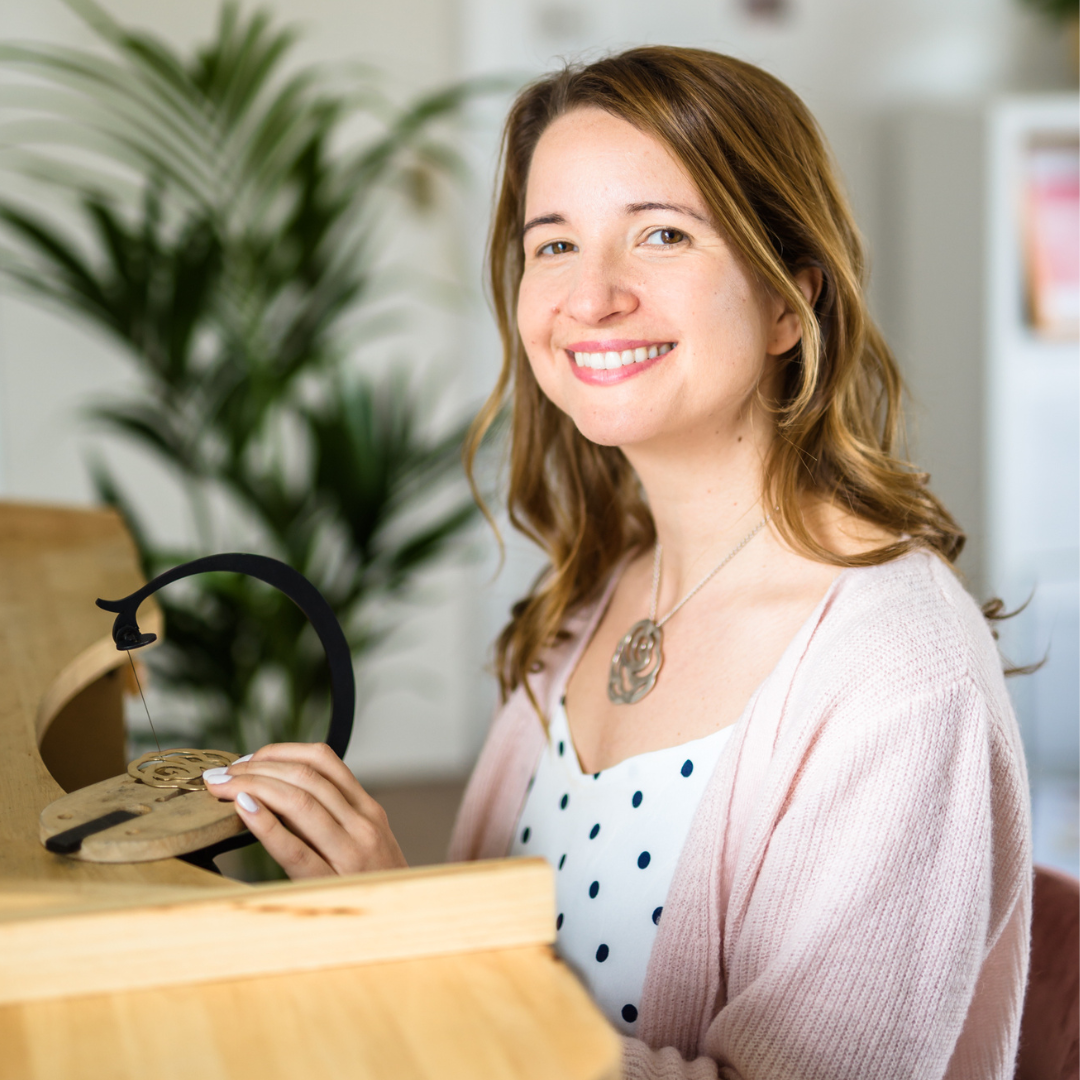 FREE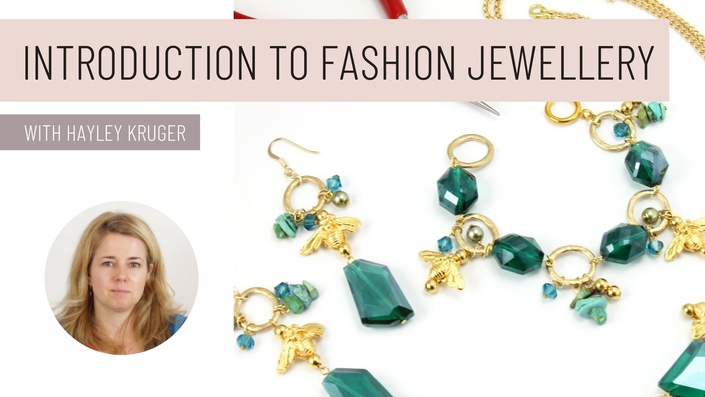 Introduction to Fashion Jewellery
Enter the world of fashion and design your own trend-based jewellery collection with Hayley Kruger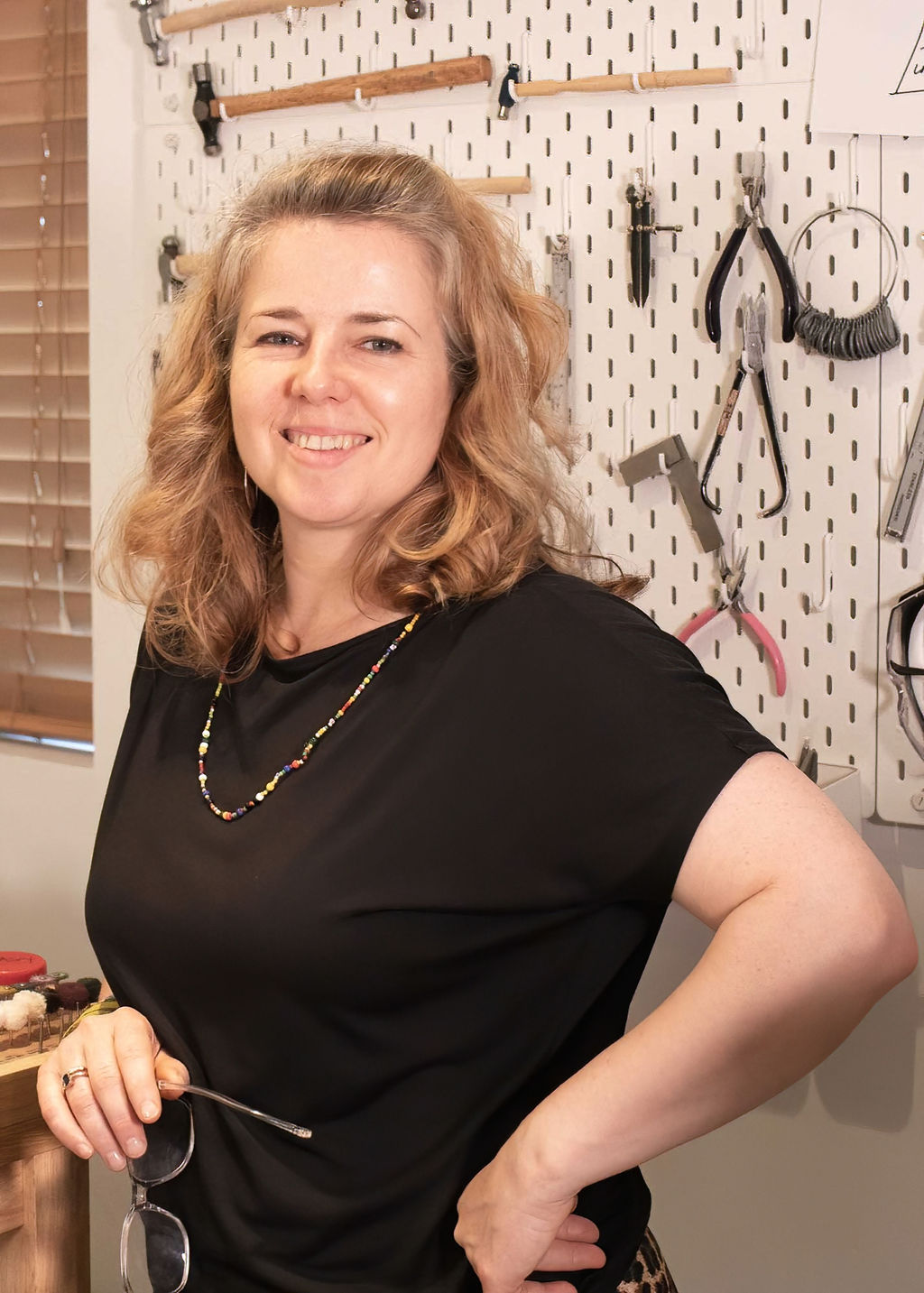 £25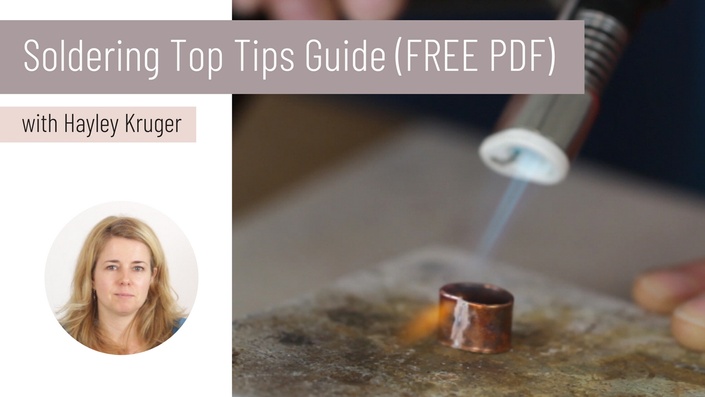 Soldering Top Tips Guide FREE PDF download
Get a head start with these top tips on soldering from our expert jewellery Hayley Kruger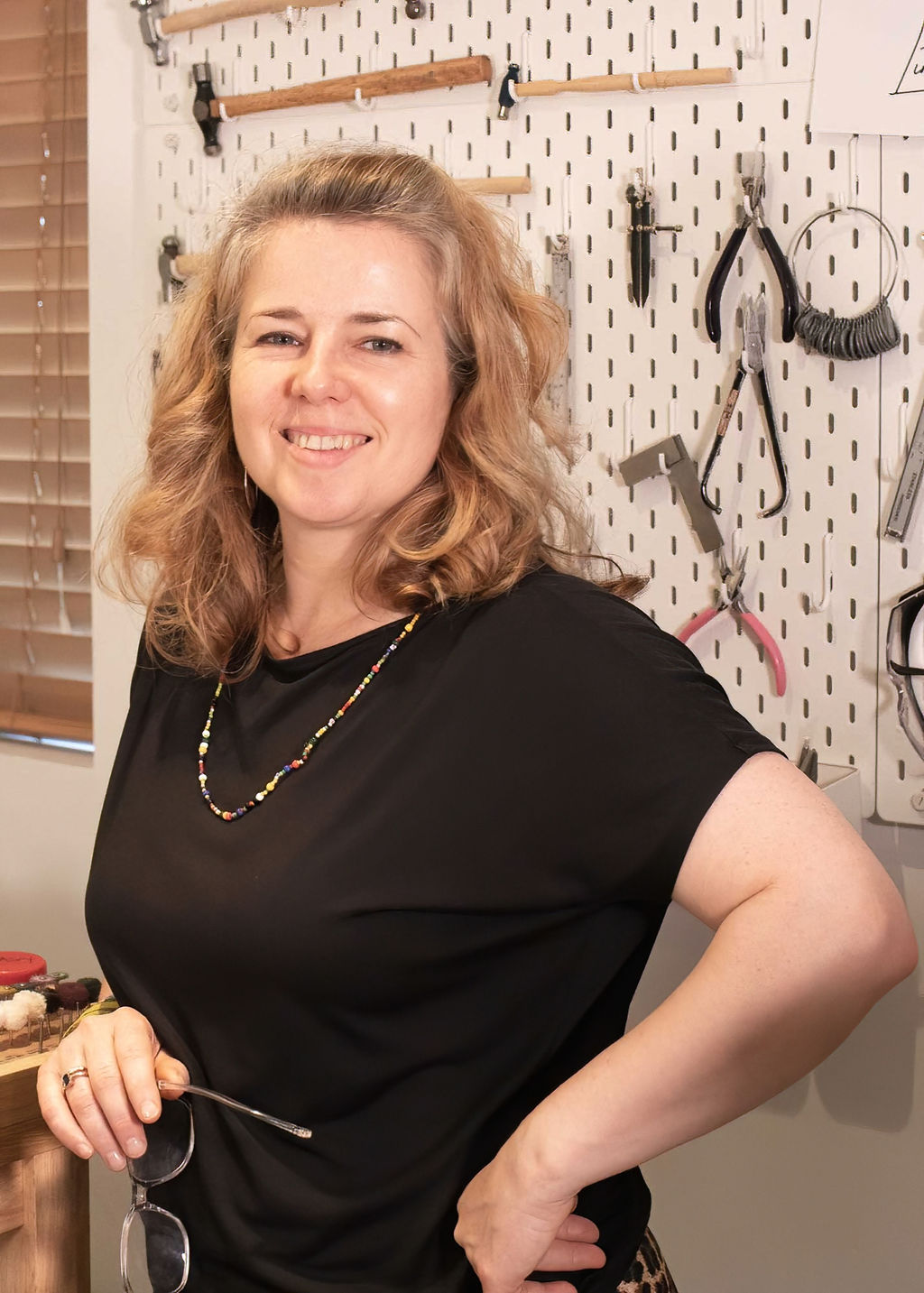 FREE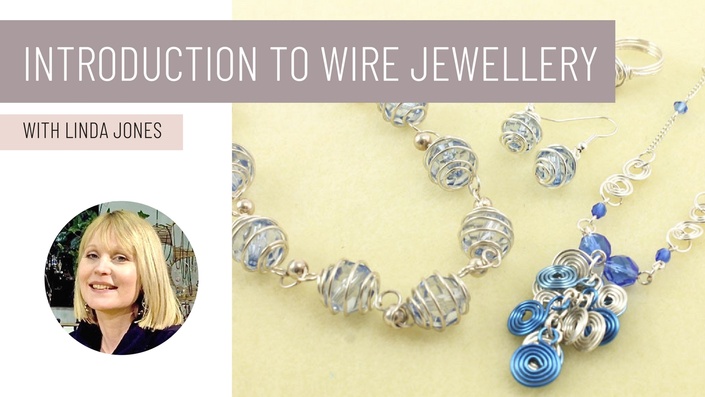 Introduction to Wire Jewellery
Make your own stunning wire jewellery including necklaces, earrings & bracelets with the lovely Linda Jones
£25
Original Price: £2,110