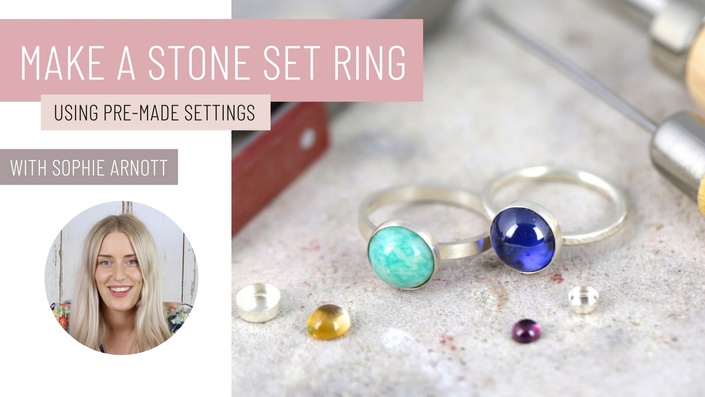 Make a Stone Set Ring: Using Pre-Made Settings
The Perfect Introduction to Stone Setting
Learn to set your own stones on to a silver ring in this FREE 30 minute tutorial with the lovely and talented Sophie Arnott.
For more advanced stone setting techniques try our course 'Stone Setting in Silver' with Rebecca Steiner >
Perfect for beginners and those new to stone setting - you will be guided through how to prepare a ring blank and pre-made bezel cup setting, solder them together and set a stone of your choice. All of this can be done with a few tools and materials from your kitchen table!
If you are new to stone setting this is a great project which is quick, simple and extremely rewarding. You will make some beautiful finished pieces whist learning the basics of stone setting. If you would like to learn more advanced techniques such as how to create your own settings from scratch sign up for our course 'Stone Setting in Silver' or to learn to make your own silver rings and pendants see The Silver Jewellery Workhop

What Techniques are covered?
How to prepare your ring blank for soldering
Soldering a sterling silver bezel cup to a ring
Pickle and polishing
Stone setting techniques for cabochon stones
Finishing your ring
& much more
Your Instructor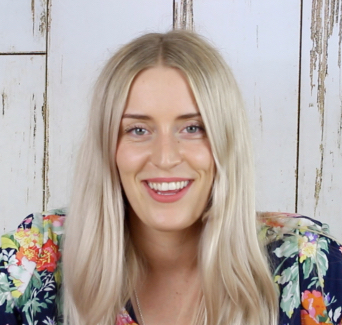 Sophie Arnott is an experienced designer/ maker with her own jewellery brand (Anvil & Ivy Jewellery) she teaches at the London Jewellery School studios in Hatton Garden as well as at her own workshop.
Course Curriculum
Make a Stone Set Ring Using Pre-Made Settings - With Sophie Arnott
Available in days
days after you enroll
Course Feedback
Available in days
days after you enroll
Tools & Materials Needed:
Soldering blocks (at least one, ideally two)
Reverse-action tweezers and a third arm (third hand base)
Pyrex dish or another heat-proof dish with water in
Small piece of hard solder
Borax cone and dish
Silver ring blank (or make your own ring in our 'Silver Jewellery Workshop' Course)
Sterling silver bezel cup (we have used a 10mm round)
Cabochon stone (also 10mm round)
Flat had file (recommended cut 2)
Ring clamp (optional)
Hand torch and gas
Pickle (we recommend safety pickle)
Polishing cloth
Glanol or metal polish
Metal burnisher
Square bezel pusher
2 Part epoxy glue
Cocktail stick and scrap paper or card
Suppliers
Find a list of worldwide suppliers for jewellery tools and materials here
Enrol today for instant access to the video tutorial and downloadable notes all for FREE. We look forward to welcoming you on to the course!
Student Work...
See some beautiful pieces made using this course.
Ring by @gilding.jewellery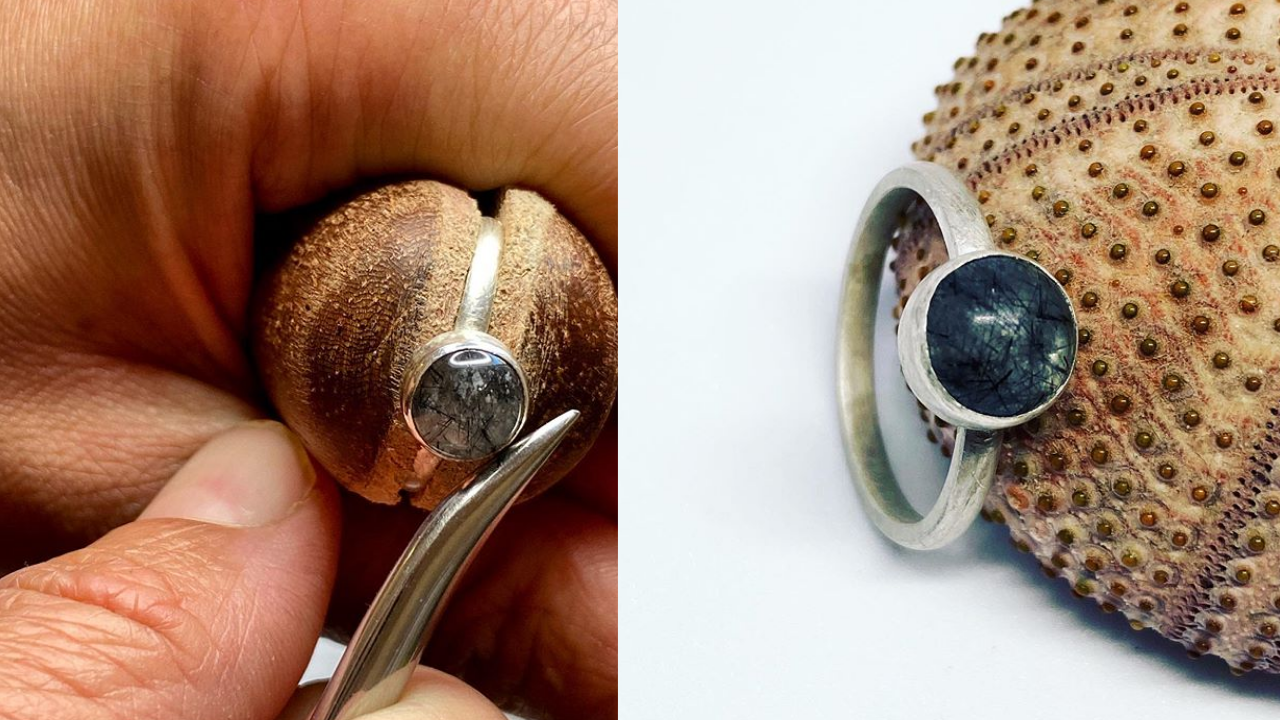 Antonia Loysen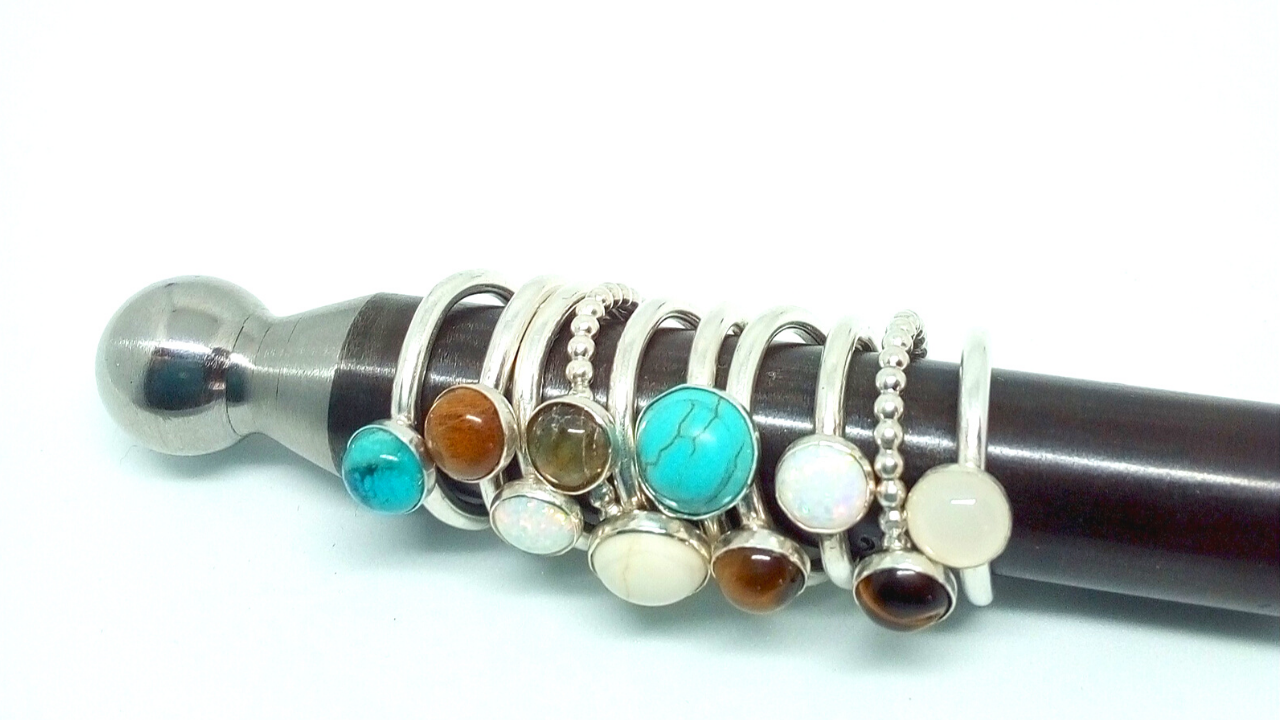 Join our community of jewellery makers and get excellent training and support for your learning. Sign up to a course today :-)