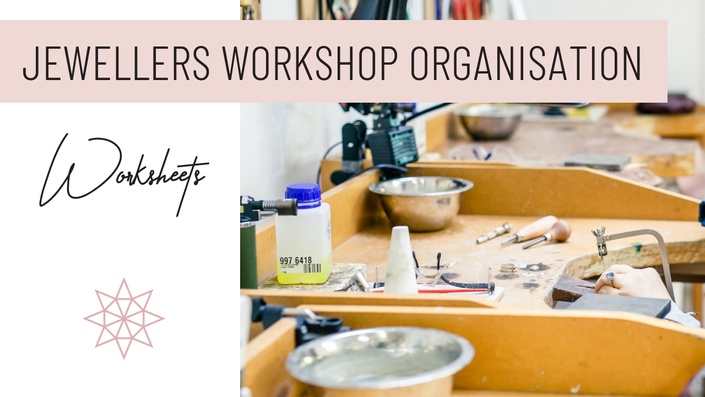 Jewellers Workshop Organisation Pack
Organise your orders, suppliers and day-to-day actions in your business
Doesn't it feel great to be organised?
Knowing what orders you have on the go, where you sourced materials from and what you are working on each day in your business are all important factors and it is soooo easy to loose track of it all.
Download this free organisation pack (which we will be adding to over time). Print out the worksheets put them on your wall or clipboard in your workshop (or space at home where you make) and stay on top of the bits and pieces in your lovely blossoming business.
Come and share your organisation tips and photos of using your worksheets in action over on instagram @jewellersacademy and on the Jewellers Academy Facebook Group at: https://www.facebook.com/groups/jewellersacademy/
Have a wonderful day!
Jess